This free app allows you to have the iPhone's dynamic island on your Android mobile phone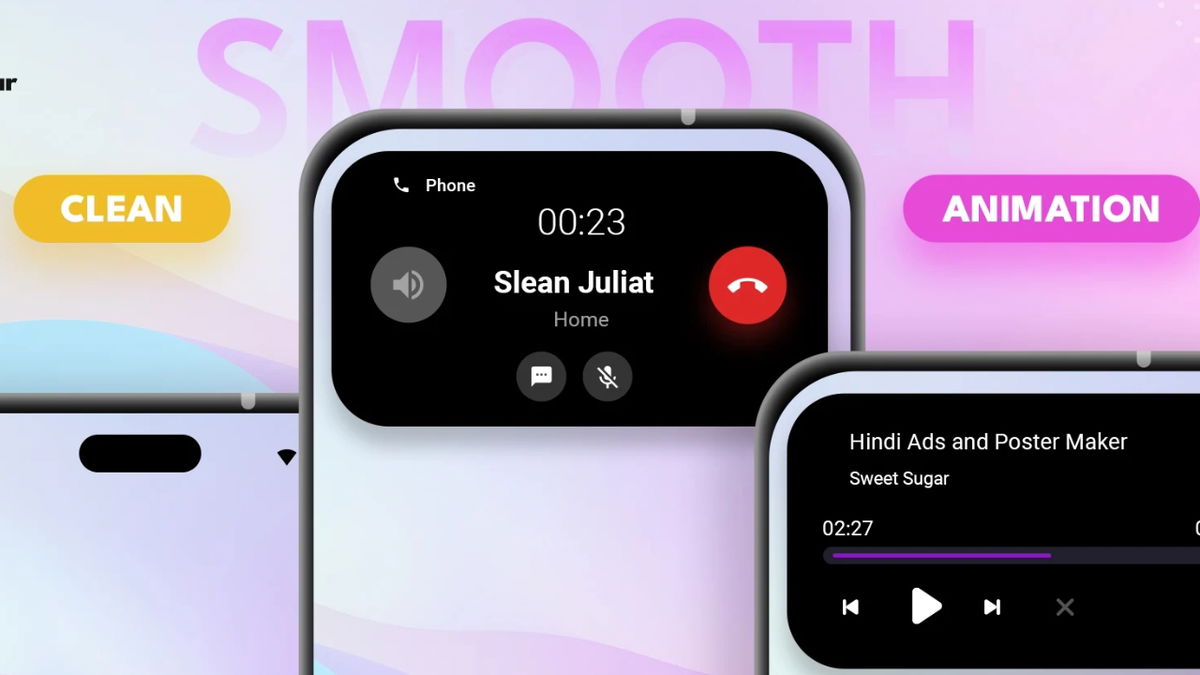 Enjoy star function for iPhone on your Android mobile phone with this app available on Play Store and you don't have to pay anything to download it.
The dynamic island developed by Apple had become One of the star posts of the iPhone, So it is natural that Android application developers take a breath and want to imitate it. Indeed, in Google Play Store We can find many applications that prepare you Add this famous dynamic island to your Android mobile phone. One of them is Dynamic Island: Dynamic BarIt is a completely free app that we have tested and recommend.
With over 10,000 downloads currently, this app will allow you to enjoy that little black capsule at the top of your device screen. As mentioned, we've already been experimenting with Dynamic Island, for that We'll tell you how it works.
iPhone dynamic island on your Android device with this app
To get the dynamic iPhone island on your Android phone, the first thing you need to do is download the app Dynamic Islandhe completely free And safely through the following link to the Play Store. as you can check, It is completely in English It does not offer us the possibility to change it to Spanish.
Play Store | Dynamic Island: Dynamic Bar
Once downloaded, open it and Accept the permissions it requires for work. When you get to the main menu, you'll also have to grant access to the Accessibility permission and the Notifications permission, though the app promises not to collect sensitive information from your device. Once you accept the permissions, you will see how The dynamic island appears at the top from the screen.
From the "Settings" section you can Choose which apps will display your notifications and actions On the dynamic island. In addition, you can too Customize the appearance of the capsuleAnd choose its height, width, position, and whether its borders are round or square. Moreover, you can manually select the color of the bar. In short, it is better to spend some time in the settings section to choose all the details of how this tool works.
Undoubtedly, the dynamic island is a very interesting way Take advantage of the hole in the screen It is occupied by the front camera. Dynamic Island makes this tool easy to use on Android mobile phones, although it does have a downside: The ads are all there. However, the app works properly and has the advantage of being free. If you want to enjoy its more advanced options, yes, you have to subscribe to the paid version.
It's not the first app with a similar style that we have known so far. For example, We already recommend the DynamicSpot app to get the dynamic island on any Android. Second, In MIUI they have created a special theme that Brings dynamic island to Xiaomi mobiles.
"Pop culture advocate. Troublemaker. Friendly student. Proud problem solver."