The UK is battling a shortage of pet vaccines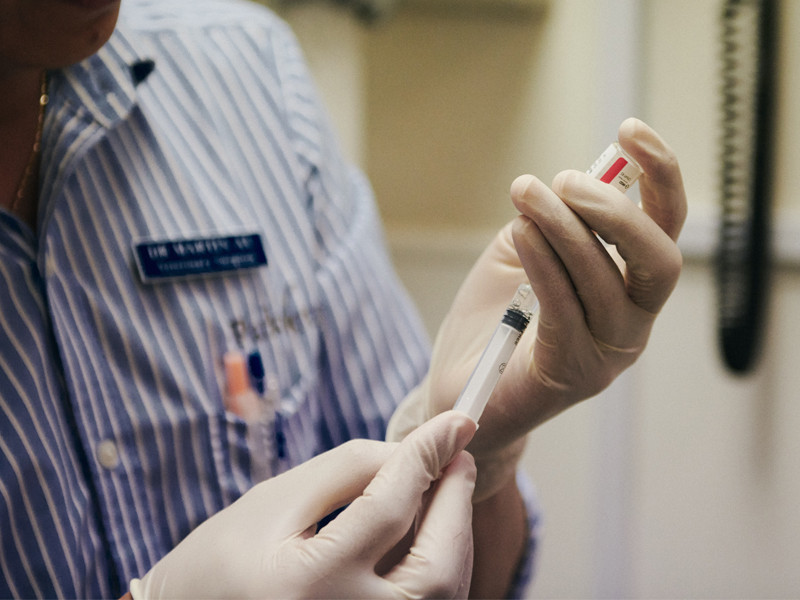 The British Veterinary Association (BVA) has responded to several recent media reports On the nationwide shortage of certain pet vaccines, especially those that are intended for cats, and have assured pet owners that short-term delays should not be a cause for concern.
Vaccine shortages are believed to be the result of a number of factors.. Some of the reasons are the increase in pet ownership during the pandemic, which has led to an increase in demand for vaccines, and the need for veterinary centers to catch up on vaccinations and boosters that were delayed during confinement.
Justin ShottenThe president of the BVA, explains that he has heard veterinarians "inadvertently" condemn the lack of certain vaccines for pets, particularly for cats. "We expect this to be due to a number of issues, including the increase in pet ownership during the pandemic, which has led to an increase in demand," he says.
"Veterinarians are working with vaccine providers to manage the needs of their clients and They may need to prioritize assignments. Your vet can get in touch if a delay is likely, but we would like to stress that Short-term delays should not be a concern to public health or pets".
The BVA continues to monitor the situation closely and will share more updates as they become available.
Spain also faced vaccine shortage
As in the United Kingdom, at the end of 2020, as a result of an increase in pets and a total shutdown due to the COVID-19 pandemic, Spanish Veterinarians Also Experienced What Their English Companions Are Now Suffering.
Veterinarians from different parts of Spain informed the Veterinary Collegiate Organization about the lack of vaccines for companion animals, especially cats. "There is no cat vaccination. Neither pentavalent, nor leukemia, nor trivalent, there is none", he assured Enrique NunezManager of five veterinary hospitals and member of Pontevedra Veterinary College.
for its part, Luis Alberto Garcia, vice president of the Veterinary Collegiate Organization (OCV), in statements veterinary journal, explained that one of Possible causes may be due to a production problem in a laboratory"It is difficult to supply for the rest because they all have an annual schedule and when there is more demand it is not easy to fix." Other possible reasons he pointed out were: Brexit or shortage of vials to be used for vaccines against COVID-19.
With regard to the increase in demand, Enrique Nez indicated that "Vaccination of cats increased greatly since confinement And the way the labs weren't expecting it."
"Wannabe troublemaker. Pop culture fanatic. Zombie nerd. Lifelong bacon advocate. Alcohol enthusiast. Tv junkie."