The OECD portrays Sánchez and Calvino: Spain is the most backward economy and has the largest decline in wages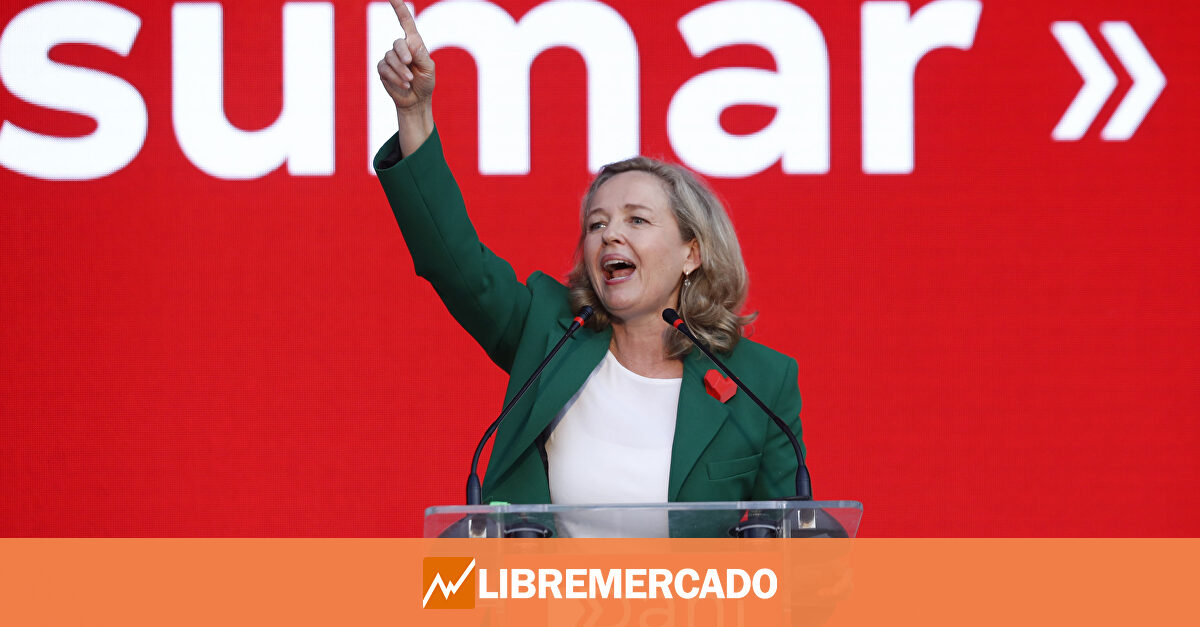 In March 2020, when the coronavirus pandemic broke out, Nadia Calvino stressed that the spread of the Covid-19 virus will have "minor", ​​"limited" and "transient" effects on growth.. Three years later, it is clear that the Vice President and Minister of Economic Affairs could not have been more wrong in her diagnosis.
As the latest Economic Forecast Report from the Organization for Economic Co-operation and Development (OECD) shows, Spain is now 0.2% below the production levels observed at the end of 2019. Therefore, we are behind the situation we had three and a half years ago, with the aggravating circumstance that the results for Spain are the worst in the developed world.
Other countries in the Organization for Economic Co-operation and Development are also getting modest results, such as the United Kingdom or Germany, where GDP exceeds pre-pandemic levels by 0.5% and 0.1%, respectively. However, only Spain is still below 2019 levels. In fact, we are very far from The average observed in the OECD as a wholewhere production already exceeds by a 4.5% Previous year thresholds for the spread of COVID-19.
Indeed, although the lower intensity of the recovery is conducive to higher growth rates, the truth is that the first quarter of the year did not start with good news either, as the improvement in activity in Spain is barely growing by 0.5%. In comparison, our neighbor Portugal triples that numberWith an increase in GDP of 1.6%.
Moreover, we should not forget that the Organization for Economic Co-operation and Development recently presented a study in which it analyzed The impact of the inflationary crisis on the purchasing power of workers. According to the said analysis, Spain suffered an 8% drop in disposable income from its households. This decline, which has been observed since the last quarter of 2019 and the same period of 2022, puts us in a much lower position. The OECD average, which is about 0.2%.
 "Future teen idol. Hardcore twitter trailblazer. Infuriatingly humble travel evangelist."