The Daily Guardian: UFC Vegas 80, The Morning After: Joaquin Buckleys Astonishing Victory Over Alex Morono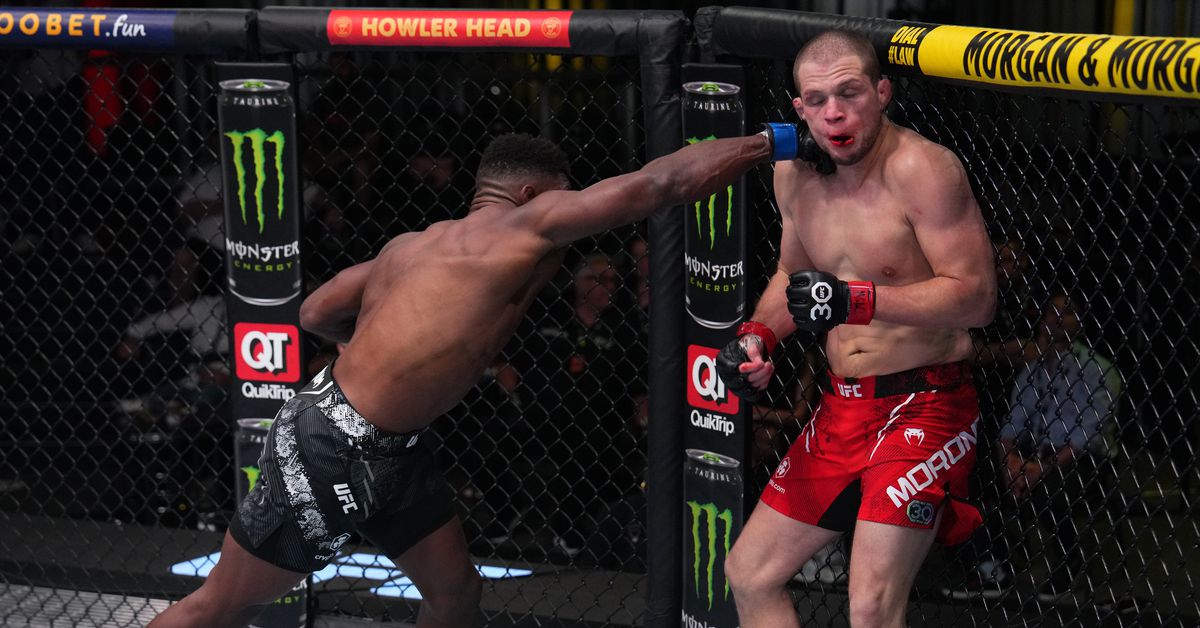 Title: Joaquin Buckley Proves Himself as a Contender in Dominant UFC Victory
Joaquin Buckley has once again astounded fans and experts alike with his remarkable performance in his latest UFC fight against Alex Morono. The highly skilled athlete, known for his historic jumping spinning back kick knockout, has always faced challenges due to his height and reach disadvantages at Middleweight. However, his decision to move down to 170 pounds seems to have alleviated some of these issues.
Buckley showcased the intelligent developments he has made in his fighting style to keep himself safe and create opportunities for victory. In the third round of the fight, he cleverly faked at Morono, catching him off guard, and then swiftly followed it up with a series of devastating combination punches. His ability to target the head and body while seamlessly shifting stances left Morono battered and bloodied, ultimately dominating the fight.
Morono, who had displayed impressive form in his previous fights with victories in five out of his last six bouts, found himself overwhelmed by Buckley's relentless assault. The unexpected blast doubles from Buckley further demoralized and fatigued his opponent, leaving no doubt about who was in control throughout the fight.
In a post-fight interview, Buckley expressed his desire for a main event and put forth the idea of a match with fellow welterweight contender Neil Magny. This ambition showcases Buckley's desire to challenge himself against top-ranked opponents and further solidify his place in the UFC.
Overall, Joaquin Buckley's performance in his latest fight has cemented his status as a true contender in the division. By making smart adjustments in his fighting style and displaying dominance over a respected opponent like Morono, he is proving that he has the potential to thrive in the UFC. Fans and pundits eagerly await his next move as he continues to make a name for himself in the world of mixed martial arts.
 "Infuriatingly humble travel fanatic. Passionate social media practitioner. Amateur writer. Wannabe problem solver. General food specialist."