The Daily Guardian: Toyota Recalls 1.8 Million RAV 4 S.U.V.s Over Potential Fire Risk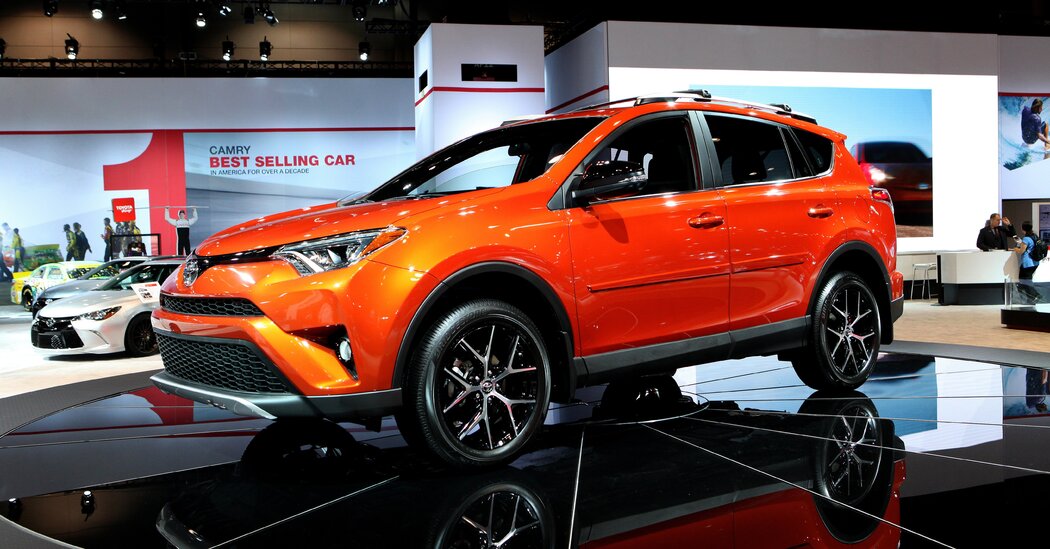 Title: Toyota Recalls 1.8 Million RAV4 SUVs Over Potential Fire Risk
Date: [Insert Date]
Toyota, the world's largest automaker, has issued a voluntary recall of over 1.8 million RAV4 SUVs due to a potential fire hazard related to replacement 12-volt batteries. The recall applies to vehicles manufactured between 2013 and 2018.
The reason behind the recall is linked to replacement batteries that may have dimensions that are smaller than required. If a smaller battery is installed and not properly secured, it could shift during sharp turns, causing a short circuit that could potentially lead to a fire.
To ensure customer safety, Toyota is urging affected RAV4 owners to bring their vehicles to authorized dealerships for thorough inspection and, if necessary, a battery replacement. The company is taking proactive measures, despite not receiving any reports of accidents or injuries related to this issue.
As part of its customer outreach efforts, Toyota will notify owners of affected vehicles through mail. They are advised to promptly contact their local dealership for further instructions. Acting swiftly is crucial to prevent any potential fire hazards from arising.
In recent years, automotive recalls have become a matter of concern for both manufacturers and consumers. Therefore, Toyota's swift response to this potential fire risk highlights their commitment to customer safety.
With the recall announcement, Toyota aims to address the issue promptly, mitigate any potential risks, and provide peace of mind to its valued customers. This step signifies the company's dedication to maintaining the highest safety standards.
It is important to note that the recall exclusively targets RAV4 SUVs from specified model years. Other Toyota vehicles are not affected by this recall.
The Daily Guardian will continue to closely monitor the recall process and provide updates on any developments related to Toyota's proactive measures to ensure customer safety.
"Evil communicator. Hipster-friendly organizer. Typical thinker. Infuriatingly humble writer."