The Daily Guardian: NFL Week 4 injury roundup includes Davante Adams shoulder issue and Kenny Picketts knee injury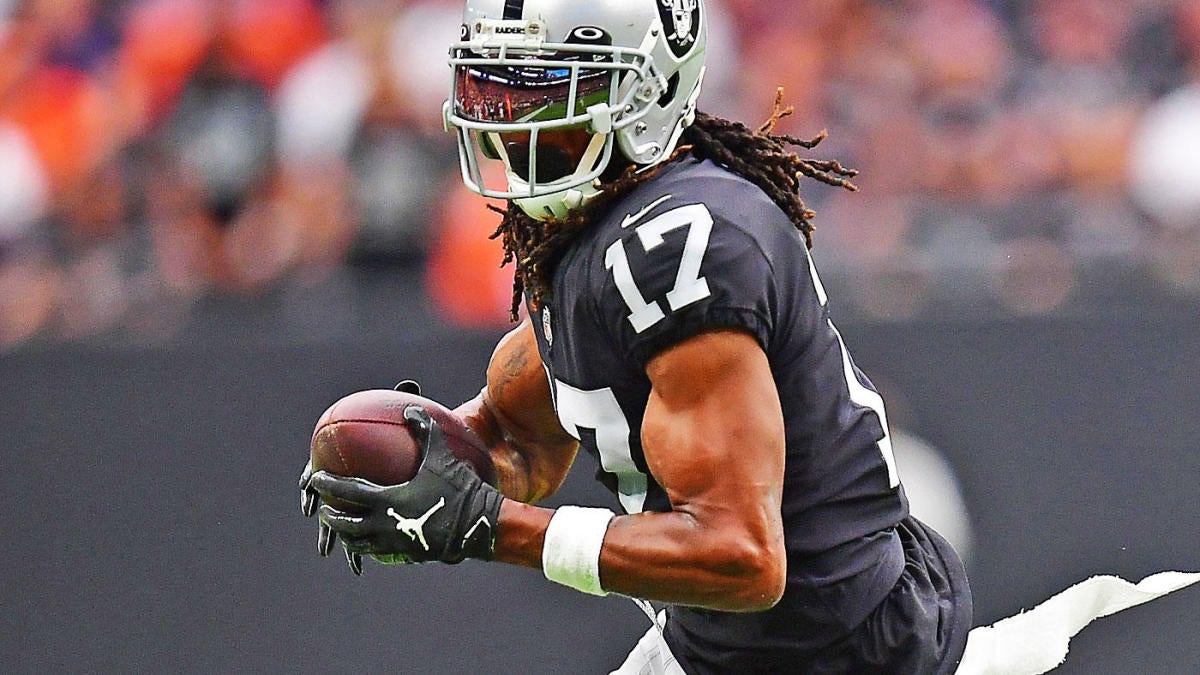 Title: Injuries Plague NFL Week 4, Impacting Star Players and Teams
Subtitle: Pittsburgh Steelers' Quarterback Kenny Pickett and Buffalo Bills' Pro Bowl Cornerback Tre'Davious White Among the Headliners
Date: [Date] By: [Author's Name] Published in The Daily Guardian
In a weekend full of intense NFL action, Week 4 took an unfortunate turn as several star players succumbed to various injuries. The impact of these injuries may leave teams without key players for crucial upcoming games.
The Pittsburgh Steelers' quarterback, Kenny Pickett, suffered a knee injury during a failed fourth-down attempt in the third quarter. Pickett is expected to undergo a recovery period of four to six weeks, leaving the Steelers to rely on backup quarterbacks until his return.
Javonte Williams, the Denver Broncos' running back, was forced to exit the game with a hip injury after being held to zero yards on just two carries against the Bears. He was quickly ruled out and replaced by Jaleel McLaughlin and Samaje Perine. Williams' absence will undoubtedly have an impact on the team's rushing game and offensive strategy.
Davante Adams, the star wide receiver for the Las Vegas Raiders, endured a shoulder injury but managed to return to the game. However, his postgame comments suggested that his shoulder was not in good shape. The Raiders will undoubtedly monitor Adams' condition closely as he plays a vital role in their offensive success.
The Tampa Bay Buccaneers' wide receiver, Mike Evans, provided an impressive performance with three receptions for 40 yards before suffering a hamstring injury. Evans was promptly ruled out, raising concerns about the team's passing game without his presence.
The Cincinnati Bengals' wide receiver, Tee Higgins, struggled with a rib injury and managed just two catches for 19 yards before leaving the game. It is reported that Higgins suffered a rib fracture that could potentially keep him sidelined for an extended period, impacting the Bengals' receiving corps significantly.
Cam Robinson, the Miami Dolphins' left tackle, suffered a knee injury and was ruled out at halftime. Robinson, known for his durability issues throughout his career, experienced yet another setback that could further disrupt the Dolphins' offensive line.
Josh Uche, the New England Patriots' top pass rusher, left the game in the fourth quarter with an arm injury. Uche's absence will be sorely felt by the Patriots' defense as they prepare for future challenges this season.
Tre'Davious White, the Pro Bowl cornerback for the Buffalo Bills, incurred a non-contact leg injury, forcing him to leave the game on a cart. Initial concerns point to a torn Achilles, which could potentially end his season. White's absence would be a significant blow to the Bills' secondary.
In addition to these notable injuries, the NFL's Week 4 saw several others impacting various players across the league. Christian Gonzalez, the New England Patriots' first-round rookie, suffered a shoulder injury during their game against the Cowboys, leaving his return uncertain.
These injuries serve as a reminder of the physical toll the game exerts on its players, highlighting the importance of depth and resilience for all teams. As the affected teams regroup and adjust their strategies, fans can only hope for a speedy recovery for these talented athletes and eagerly anticipate their return to the gridiron.
"Evil communicator. Hipster-friendly organizer. Typical thinker. Infuriatingly humble writer."