The Daily Guardian: IDF Demolishes West Bank Home of Terrorist Behind Israeli Brothers Killing in Huwara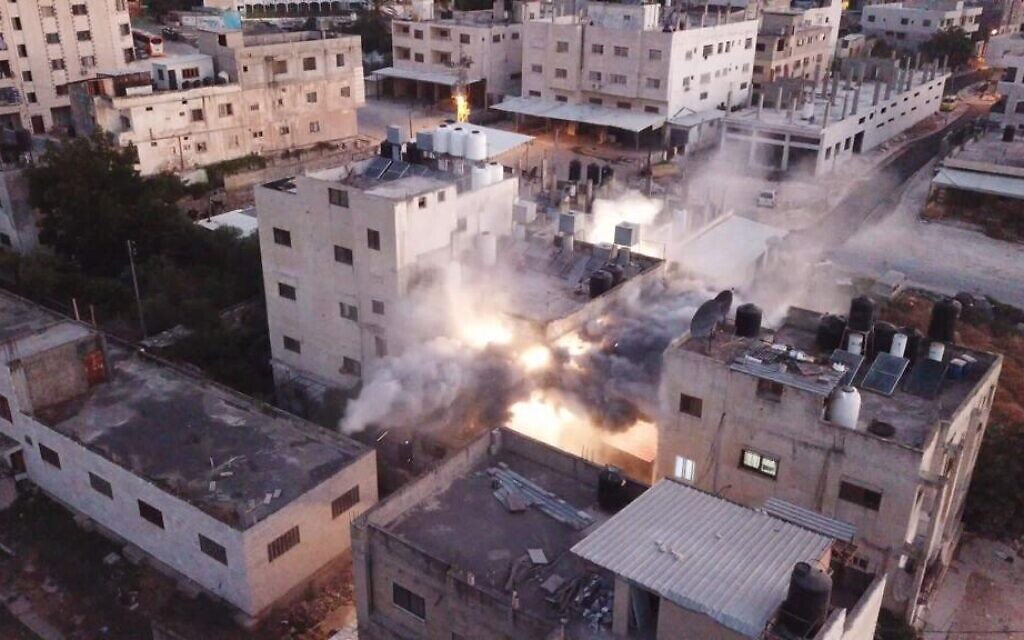 Israel Demolishes Home of Hamas Terrorist Who Killed Israeli Brothers
The Israel Defense Forces (IDF) recently made a significant move in their ongoing battle against terrorism by entering a Palestinian refugee camp near Nablus and demolishing the home of a Hamas terrorist. This individual, Abdel Fattah Hussein Kharousha, was responsible for killing two Israeli brothers in an attack earlier this year.
The IDF embarked on this operation in the Askar refugee camp, where they encountered clashes with Palestinian gunmen and rioters. Despite facing significant resistance, the IDF pressed on with their mission to bring justice to those affected by Kharousha's heinous actions.
The attack, which occurred in the West Bank town of Huwara on February 26, claimed the lives of 21-year-old Hallel Yaniv and 19-year-old Yagel Yaniv. Understanding the urgency of the situation, the IDF wasted no time in pursuing Kharousha, who fled the scene. However, their efforts proved successful, as he was eventually killed during an Israeli raid in Jenin on March 7.
To showcase the demolition of Kharousha's home, the IDF released a video in which army engineers can be seen placing explosives and subsequently destroying the structure. While carrying out this critical operation, the IDF faced significant challenges and dangers from Palestinian gunmen and rioters who opened fire, threw explosives and stones, as well as set fire to tires in a bid to hinder the demolition.
Israel's policy of demolishing the homes of Palestinians involved in terror attacks has been a topic of extensive debate within the Israeli security establishment. While many argue for the efficacy and fairness of this approach, it has also faced criticism from human rights activists who claim it leads to collective punishment.
As part of the ongoing investigation, Kharousha's sons have also been detained and indicted for their involvement in planning the attack. However, the killing of the Yaniv brothers sparked a wave of retaliation from Israeli settlers in Huwara, leading to further violence in the area.
Unfortunately, the West Bank has witnessed an increase in violence in recent months. Both Palestinians launching attacks against Israelis and extremist Jewish settlers attacking Palestinians have contributed to this escalating cycle. Since the beginning of the year, there have been 26 deaths from Palestinian terror attacks, while 168 West Bank Palestinians have lost their lives, with some being uninvolved civilians or victims of armed Israeli settlers.
As the region continues to grapple with these challenges, the IDF's latest operation serves as a reminder of their relentless pursuit of justice and their commitment to safeguarding the lives of Israeli citizens.