The Daily Guardian: Google Maps introduces a range of enhanced features for seamless navigation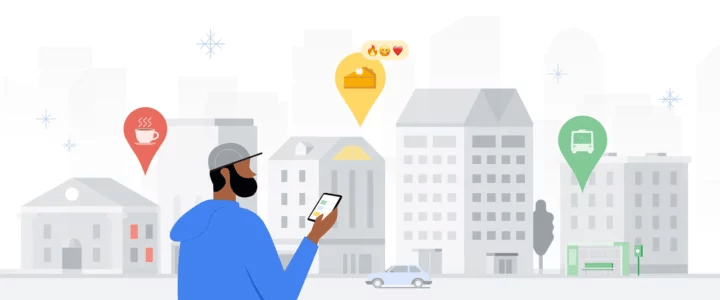 Google Maps is set to revolutionize the navigation experience with the introduction of new features that aim to make getting around easier and more convenient. The popular mapping app is constantly evolving, and this latest update is sure to be music to the ears of users worldwide.
One of the standout additions is the enhanced transit directions feature. Now, users can receive recommendations for different routes based on their preferences. Options include the best routes, routes with fewer transfers, wheelchair accessibility, and the lowest cost. This addition is set to make choosing the right public transportation option a breeze.
In a bid to further streamline the transit experience, Google Maps now shows the correct station entrance and exit. This will help users avoid boarding the wrong train or bus and minimize confusion during their journey. This small but crucial detail is sure to be appreciated by travelers everywhere.
But that's not all – Google Maps is also expanding its offerings when it comes to transportation alternatives. Biking and ride-sharing options will soon be included in transit directions, giving users a wider range of choices for their daily commute or travelers exploring a new city.
Furthermore, in certain cities, Google Maps will now allow users to purchase transit passes directly through the app. This incredible convenience will save users time and effort, eliminating the need to queue up at ticket booths.
Additionally, Google Maps is launching a collaborative lists feature. This new addition allows users to create shared lists with friends, creating a seamless way to plan outings and adventures with loved ones. Friends can vote on destinations using emojis, making decision-making a fun and interactive experience.
Sharing these lists has also become easier than ever. Users can now share their lists with friends or family through text or messaging apps. This feature enables effortless coordination and ensures that everyone is on the same page.
Furthermore, Google Maps is now allowing users to react to photos and reviews using emojis. This small but significant update adds a touch of personalization and engagement, providing a platform for users to express their thoughts and opinions visually.
While some of these features have already rolled out for Android and iOS users alike, others will be introduced in the coming weeks. This staggered release ensures that everyone can benefit from the improved navigation experience, regardless of their chosen platform.
With these exciting additions, Google Maps continues to solidify its position as the go-to app for anyone looking for reliable and comprehensive navigation assistance. Stay tuned for the latest updates, and make sure to update your Google Maps app to take advantage of these incredible features.
"Travel enthusiast. Alcohol lover. Friendly entrepreneur. Coffeeaholic. Award-winning writer."