The Chinese Embassy in the United Kingdom defends the legality of the raid in a Hong Kong medium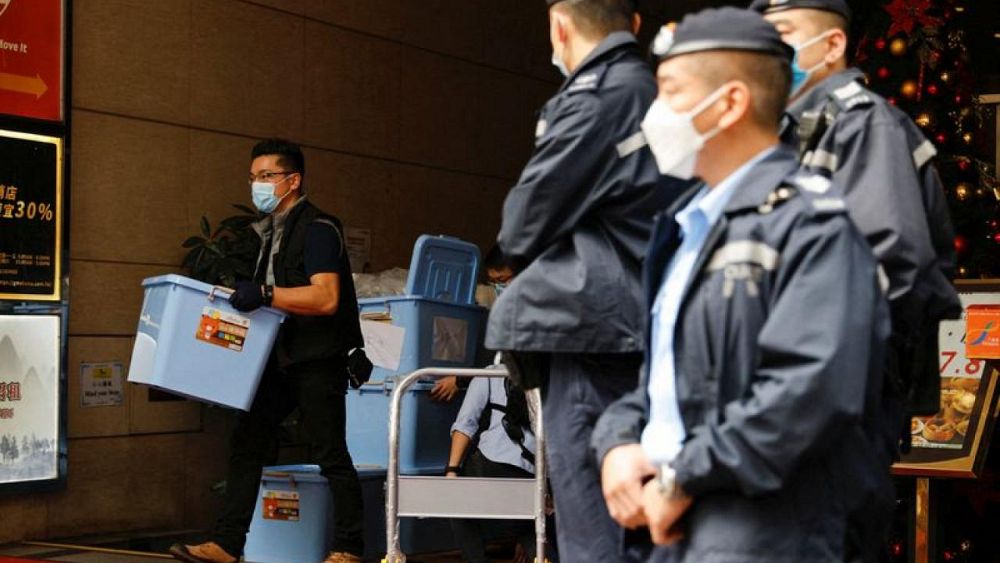 ShanghaiDecember 31 – The police raids on the offices of media outlet Stand News this week were "entirely legal and irreversible", a spokesman for the Chinese embassy in Britain said, thus responding to foreign criticism of the measure.
The embassy spokeswoman was responding to comments by British Minister of State for Asia Amanda Milling, who said in a message on social network Twitter that the action "further destroys freedom of expression in Hong Kong."
"The rights and interests of Hong Kong residents, including freedom of expression and freedom of the press, are protected in accordance with the law," the Chinese embassy said late Thursday.
"The Chinese side once again urges Britain to correct its mistakes and stop interfering in any way in Hong Kong's affairs, which are China's internal affairs," the spokesman said.
On Thursday, the day after police raided a pro-democracy news outlet, two former editors of Stand News were charged with conspiracy to publish seditious material and denied bail.
On Wednesday, about 200 agents raided the publication's office, confiscated its assets and detained seven current and former editors and former members of the board of directors.
"Wannabe troublemaker. Pop culture fanatic. Zombie nerd. Lifelong bacon advocate. Alcohol enthusiast. Tv junkie."