Shows the song "La Gaviota" with Alejandro Fernandez
Gone are her days as First Lady, the one that Angelica Rivera still remembers; What "La Gaviota" now experiences is the complete freedom that allows him to enjoy friends and good performances.
For this reason, the ex-wife of former President Enrique Peña Nieto came on Sunday to see Alejandro Fernandez's concert, "El Potrillo," at the FTX Arena, formerly known as American Airlines of Miami, where the protagonist is known in Soap series like La Dueña The Destilando Amor has possessions.
The 52-year-old actress made her comeback to the public with a short video clip in which Lily Estefan shared her meeting with the singer performing the Made in Mexico 2021 tour in the US.
In a spontaneous and smiling way, Angelica appears in the clip in which Cuban appears Lily Estefan posted on Instagram.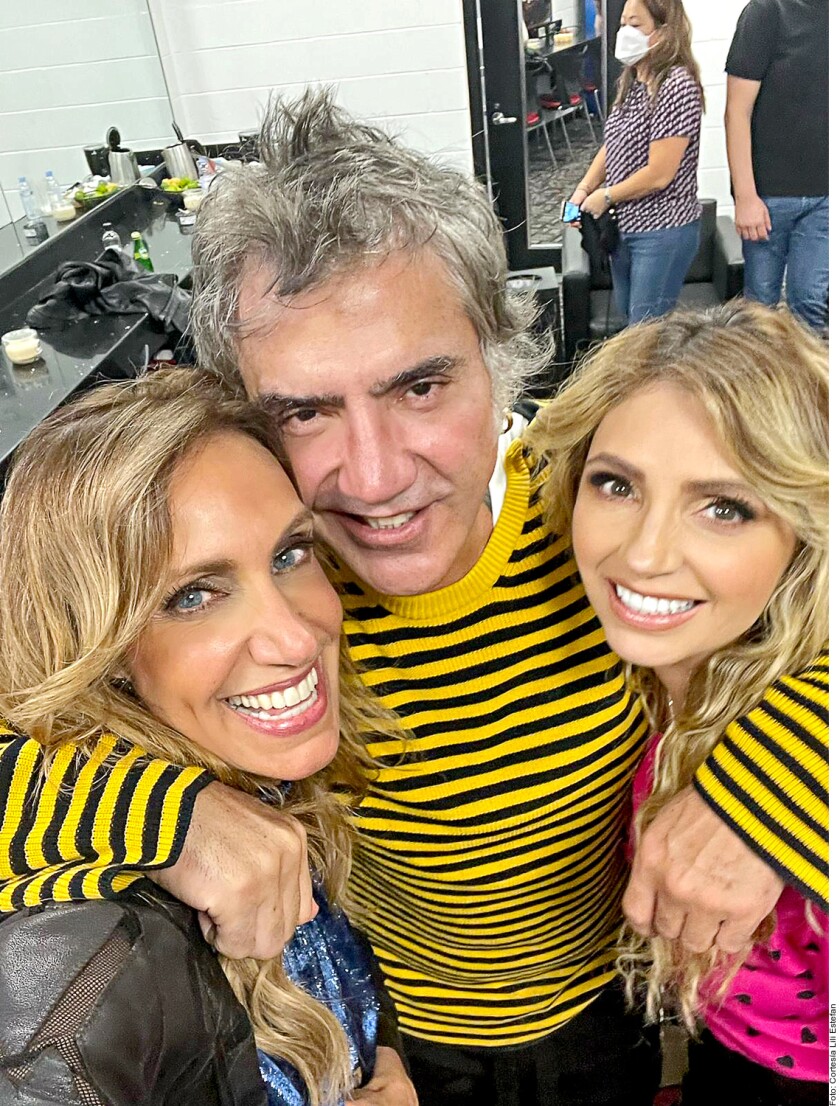 "It was there when I arrived. Lily said of her meeting with the former first lady of Mexico, I did not recognize her and she was the one who told me: 'Lily, I'm Angelica,' you know, I loved seeing her."
"I found her very beautiful, she looks great in person," he added in an interview via WhatsApp.
Lily pointed out that Angelica was at the place where she received the interpreter of slang music and when they saw each other they talked.
"The truth is that I was surprised to see her there, she surprised me a lot. Yes, we are talking about girls, that Sofia (Castro) came to Miami to make a movie."
He said Cuban wanted to salute "El Potrillo" because they were good friends.
"It was before the concert started, I went across the dressing room to greet Alejandro. We are soul mates, I love him," said Univision's expressive host El Gordo y La Flaca.
Happy, both Lili and Angélica sided with Vicente Fernández's son, who was also friendly and had a big smile on both of them.
Since the end of Peña Nieto's six-year term in 2018, Angelica has not been seen much in public. He was spending his holidays with his daughters Sophia, Fernanda and Regina. They have also shared family moments with the audience at special parties like Christmas.
A possible return version of "La Gaviota" to the artistic community has been addressed, in which no upcoming project has been confirmed.
 "Infuriatingly humble travel fanatic. Passionate social media practitioner. Amateur writer. Wannabe problem solver. General food specialist."