Samsung Unveils Revolutionary Logic Innovations at System LSI Tech Day 2023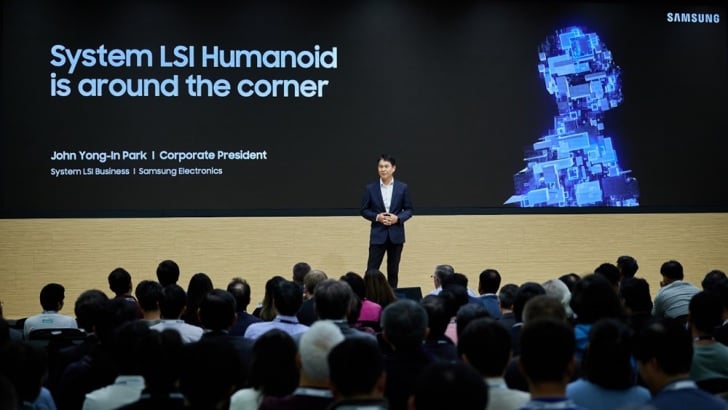 Samsung Electronics showcased its latest innovations in analog and logic semiconductor technologies at the Samsung System LSI Tech Day 2023 event. The event, held to showcase Samsung's vision in the Fourth Industrial Revolution era, emphasized the company's determination to lead in hyper-intelligent, hyper-connected, and hyper-data technologies.
During the event, Samsung highlighted its comprehensive logic solutions for various industries and its commitment to proactive artificial intelligence (AI). One of the highlights was the preview of Samsung's next-generation flagship mobile processor, the Exynos 2400. This processor boasts enhanced ray tracing capabilities, promising improved gaming experiences for users. Furthermore, the Exynos 2400 processor offers significant advancements in CPU and AI performance compared to its predecessors.
Samsung also unveiled its innovative Zoom Anyplace camera sensor technology. This cutting-edge feature allows users to capture up to 4x close-ups of moving objects without any image degradation. This development opens up new possibilities for mobile photography enthusiasts.
In addition to these exciting announcements, Samsung showcased a range of other groundbreaking innovations. These included a next-gen 5G modem, the vision sensor brand ISOCELL Vizion, and a Smart Health processor. The company also introduced the Exynos Auto V920, its latest automotive processor, and the ISOCELL Auto 1H1 image sensor designed to enhance driving safety.
The event also demonstrated Samsung's expertise in cellular and connectivity technologies. The company showcased its NB-IoT satellite communication and wireless lighting control through its UWB solution. These advancements aim to revolutionize the way we connect and communicate in the world of Internet of Things (IoT).
Apart from that, Samsung exhibited several other logic innovations. These included the ISOCELL HP2 ultra-high-resolution image sensor, ADAS and AD camera solution, quantum-dot OLED display driver IC, IoT security solutions, and wireless-charging power management IC. These innovations represent Samsung's commitment to pushing the boundaries of technology and addressing various industry needs.
To round off the event, there was a panel discussion featuring academic experts. This discussion explored the implications of generative AI and large language models on compute platforms. It provided valuable insights into the future of AI and its impact on various sectors.
The Samsung System LSI Tech Day 2023 event truly showcased Samsung's ambition to deliver cutting-edge technology across multiple sectors. With its latest innovations in analog and logic semiconductor technologies, Samsung continues to establish itself as a leader in the tech industry.
 "Future teen idol. Hardcore twitter trailblazer. Infuriatingly humble travel evangelist."