Samsung Galaxy S24 Leak Reveals New Flat-Edge Design with 360-Degree View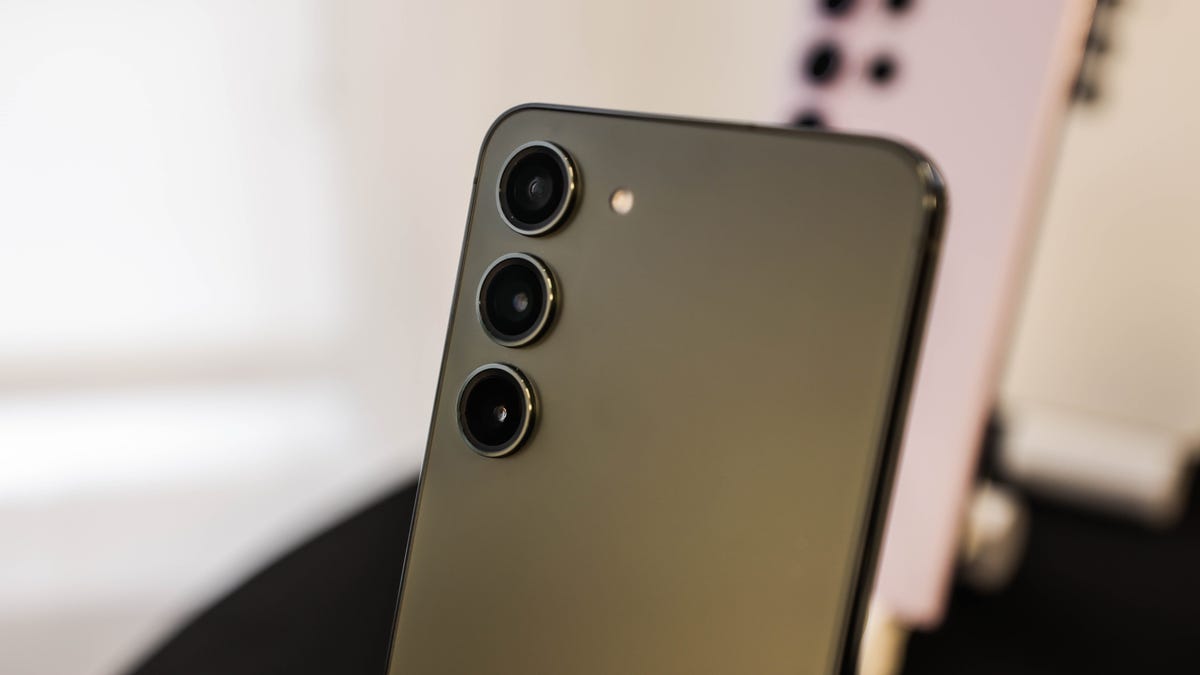 Leaked renders posted by Steve McFly, popularly known as @OnLeaks, have given us a sneak peek at the design of the upcoming Samsung Galaxy S24. These renders reveal an intriguing departure from the rounded edges of its predecessors, showcasing a flat-edged look. The design of the phone bears a striking similarity to the Galaxy S23, with three vertically aligned rear cameras and no surrounding camera block.
One of the significant design choices that can be noticed in the renders is the presence of metal sides, reminiscent of recent iPhones. This is a departure from the colored sides of the Galaxy S23, indicating Samsung's desire to offer a more sleek and refined appearance with the S24.
Another notable design element spotted in the leaked renders is the inclusion of an ultra-wideband (UWB) antenna on the side of the phone. Unlike previous Galaxy models where the UWB antenna was internal, the S24 will feature it visibly on the outside. This could potentially enhance the phone's capabilities for precise location tracking and improved connectivity.
In terms of dimensions, the Galaxy S24 is expected to closely resemble its predecessor, the Galaxy S23, with measurements of 147 x 70.5 x 7.6 mm. This suggests that Samsung might be sticking to a similar form factor while focusing primarily on internal improvements.
Speaking of internals, leaks suggest that the Galaxy S24 will come equipped with a 6.1-inch AMOLED display boasting a 120Hz refresh rate, much like its predecessor. While there may not be any drastic changes in terms of display technology, users can still expect a smooth and visually pleasing viewing experience.
Additionally, leaked renders for the Samsung Galaxy S24 Plus reveal a similar design language to the base model. The Galaxy S24 Plus is expected to feature a metallic finish on the side frame, further enhancing its premium appeal. The dimensions of the Galaxy S24 Plus are projected to be almost identical to last year's S23 Plus, measuring at 158.5 x 75.9 x 7.75 mm.
These leaked renders have undoubtedly sparked excitement among Samsung enthusiasts, providing an early glimpse into the design and dimensions of the upcoming Galaxy S24 series. As the official launch approaches, we can expect more details and confirmations regarding the specifications and features of these highly anticipated smartphones. Stay tuned for more updates on the Samsung Galaxy S24 series.
"Travel enthusiast. Alcohol lover. Friendly entrepreneur. Coffeeaholic. Award-winning writer."