Russian pilot who defected to Ukraine with helicopter receives $500,000 reward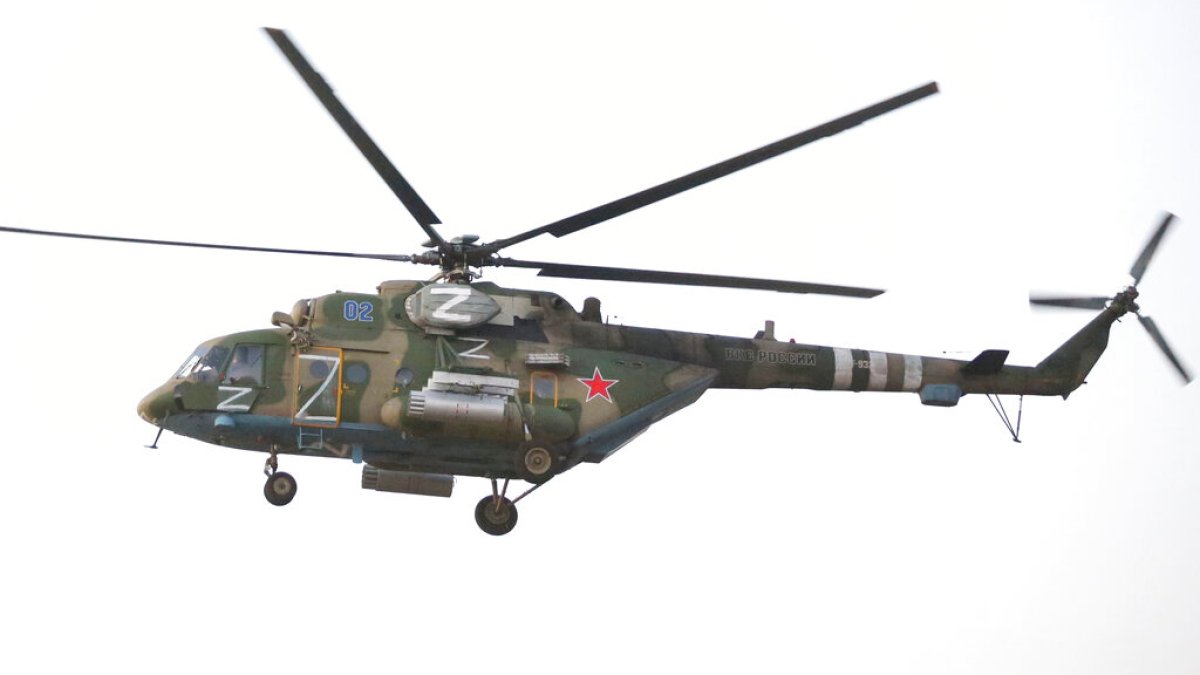 Title: Russian Pilot Defects to Ukraine with Helicopter, Receives Reward for Military Equipment
In a stunning turn of events, Maxim Kuzminov, a 28-year-old Russian pilot, has defected to Ukraine, bringing with him a formidable Mi-8 helicopter. The pilot will be rewarded handsomely for his allegiance shift, earning a substantial half a million dollars for his bold move.
The Ukrainian military intelligence spokesman, Andriy Yusov, disclosed that Kuzminov's reward would be paid in Ukraine's national currency, the hryvnia. In a heartfelt plea to his fellow Russian military personnel, Yusov called upon them to follow Kuzminov's footsteps and defect to Ukraine as well.
The news of Kuzminov's daring defection has been widespread in Ukrainian media, captivating the attention of the nation. Reports indicate that the pilot was successfully persuaded to switch sides during a meticulously planned special operation, which was unveiled to the public in August.
This audacious operation involved Kuzminov piloting his helicopter into Ukrainian territory and landing in the eastern region of Kharkiv. Ukrainian special forces were strategically positioned to greet him upon arrival. Tragically, two Russian crew members who were not privy to the defection plot refused to surrender and were subsequently killed by Ukrainian forces.
Prior to his defection, Kuzminov's family had already fled Russia and had sought refuge in Ukraine. The timely reunion with his loved ones undoubtedly played a crucial role in the pilot's decision to defect.
The Mi-8 helicopter, laden with spare parts for Russian fighter jets, presents a valuable acquisition for the Ukrainian forces. As Ukraine's intelligence service holds an official list of rewards for Russian soldiers who defect with military equipment, the acquisition of a Russian tank fetches a reward of $100,000.
This remarkable defection has fueled hopes within Ukraine that more Russian military personnel will be enticed to switch sides in the face of escalating tensions. With the promise of lucrative incentives, Ukrainian authorities are actively encouraging defections, signaling that they are willing to reward those who make a pivotal choice for peace and solidarity.
The Daily Guardian will closely monitor the developments surrounding this high-profile defection, shedding light on its potential implications for the ongoing geopolitical landscape in the region.
"Wannabe troublemaker. Pop culture fanatic. Zombie nerd. Lifelong bacon advocate. Alcohol enthusiast. Tv junkie."