Reconsidering Gaza Blast Coverage: An Analysis by The Daily Guardian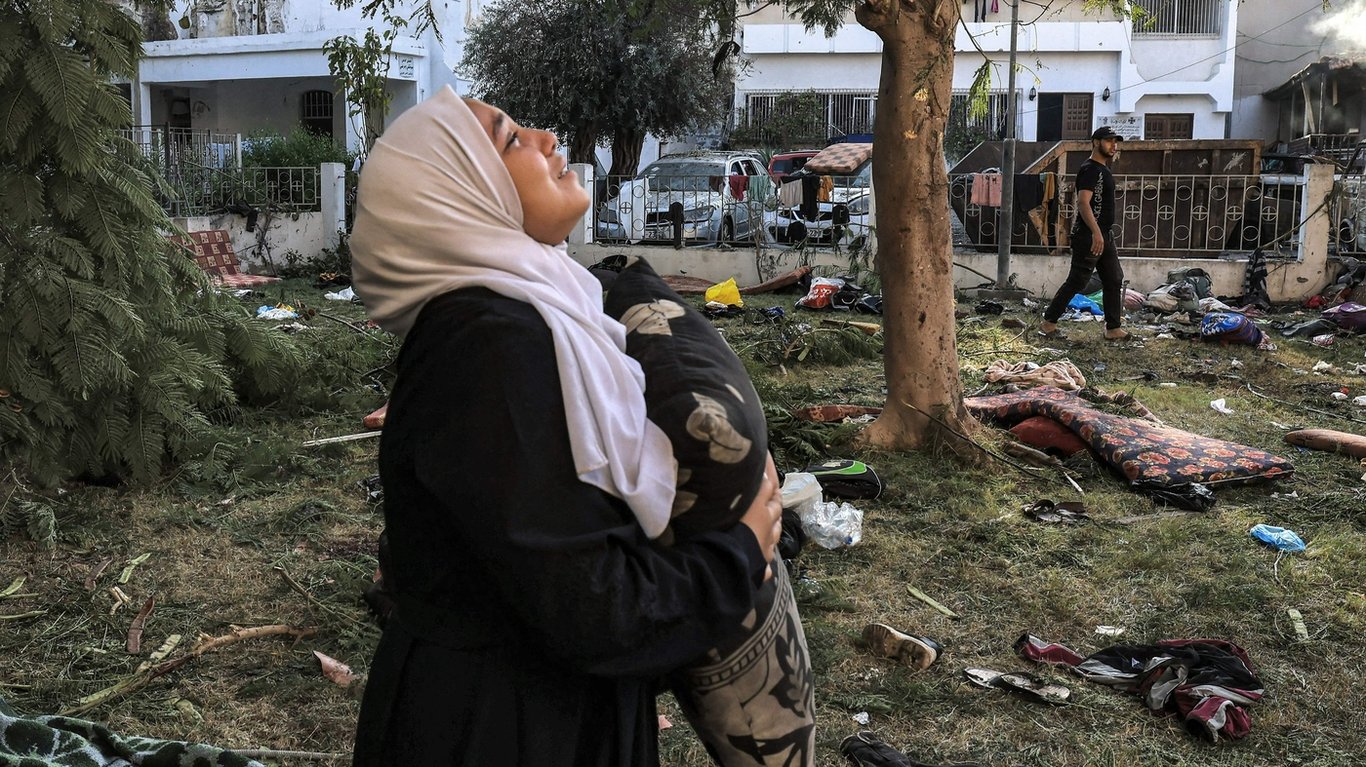 Title: Controversial Coverage of Gaza Hospital Blast Sparks Tensions Across the Middle East
Subtitle: Multiple News Outlets Under Scrutiny for Relying on Hamas as Key Source
Date: (Insert Date)
Byline: (Your Name), The Daily Guardian
In a recent incident that further escalated tensions in the Middle East, several major news outlets, including The New York Times, the BBC, Reuters, and The Associated Press, came under fire for relying on Hamas as a primary source in their coverage of a deadly blast at a Gaza hospital. The coverage not only sparked protests across the region but also prompted the Israeli government to accuse the BBC of a "modern blood libel."
The initial reporting by The New York Times and other media organizations has since been criticized as providing a biased viewpoint, with allegations sourced solely from Hamas officials. The Israeli government firmly denies Hamas' claim that an Israeli missile strike was responsible for the deaths of hundreds of civilians. This denial is supported by both U.S. and Canadian intelligence assessments.
In light of the controversy, The New York Times issued an editor's note acknowledging the failure of their initial coverage, admitting that it had served their readers poorly. The newspaper pledged to re-examine their protocols for covering breaking news events to ensure greater accuracy and impartiality.
It is concerning that other news outlets, such as Reuters and the Associated Press, also relied on information from Hamas, despite the organization being deemed a terrorist group by the U.S. and the European Union. Reporters covering the situation in Gaza faced numerous challenges in obtaining accurate information due to Hamas' authority and restricted access to the region.
The credibility of The New York Times' selection of journalists has also come under scrutiny, with concerns raised about a freelance videographer associated with the newspaper. This videographer has faced criticism for praising Adolf Hitler in social media posts, raising questions about the newspaper's hiring processes.
Both the Israeli government and human rights groups have been previously accused of targeting civilian areas, casting doubts on the credibility of both sides. However, critics argue that news outlets and public figures should exercise caution when relying solely on Hamas' claims as authoritative without conducting their own independent investigation and verification procedures.
Physicians for Human Rights, an advocacy group, have called for the protection of civilian lives and an impartial investigation into the blast. Their stance emphasizes the need to prioritize factual reporting and avoid projecting blame prematurely.
The unfolding controversy serves as a reminder of the responsibility of news outlets to provide accurate and unbiased reporting in conflict situations. The incident highlights the importance of diligent fact-checking, adherence to journalistic ethics, and the pursuit of multiple perspectives to present a comprehensive view of complex events.
[Word Count: XXX words]
"Evil communicator. Hipster-friendly organizer. Typical thinker. Infuriatingly humble writer."