Reckoning Launch: Season 5 Unveiled – The Daily Guardian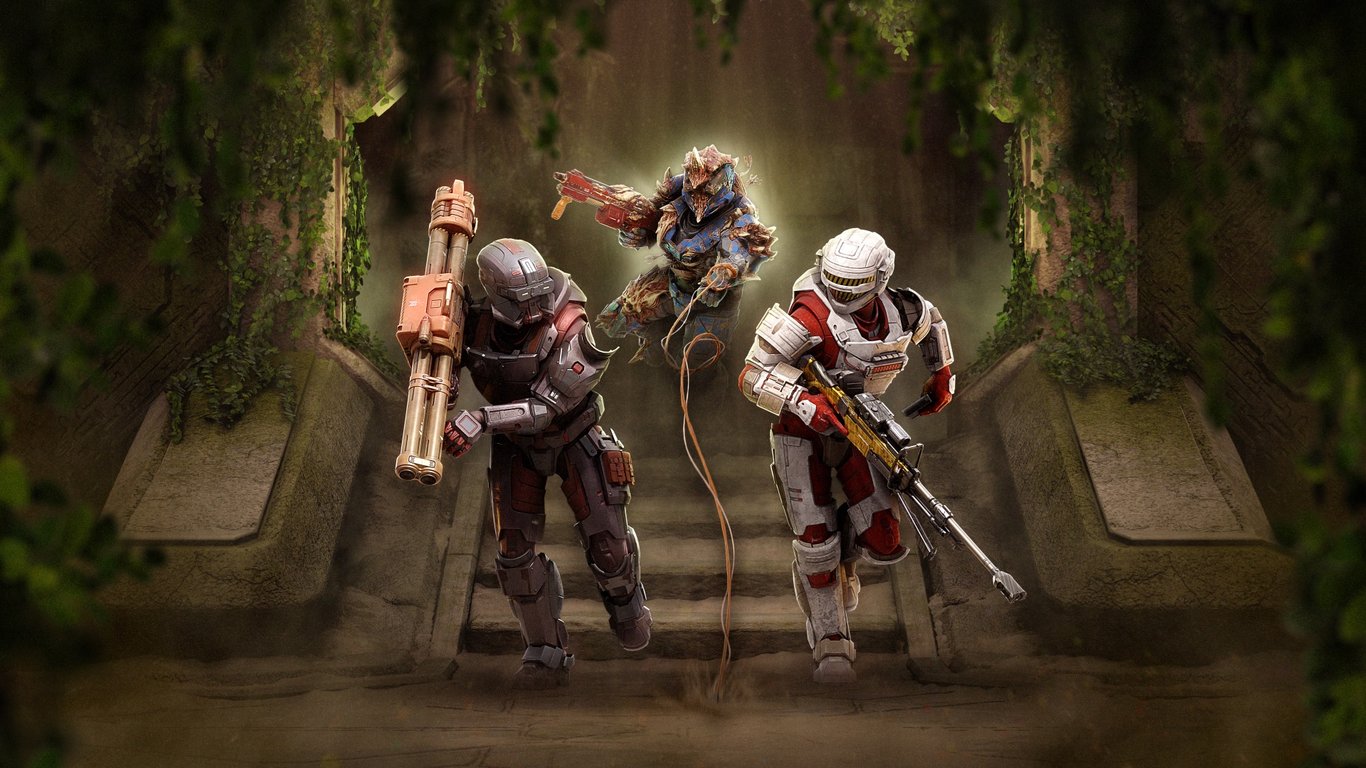 "Halo Infinite Season 5 Introduces Reckoning with Exciting New Features"
The highly anticipated Halo Infinite Season 5, titled Reckoning, has finally been launched, bringing a wave of excitement to fans of the popular game. With a plethora of new content, this update is sure to keep players engaged and entertained.
One of the highlights of the Reckoning update is the introduction of two new maps, Forbidden and Prism. These vibrant and intricately designed maps will offer players a fresh and immersive gameplay experience. Additionally, the update brings back the beloved Extraction mode from Halo 4, revamped and revamped for even more thrilling action.
A notable addition to the game is the ability for players to populate their maps with characters from the Halo Infinite campaign. This means that players can now create their own player versus environment (PvE) experiences with friends and foes from the campaign, adding an exciting new dynamic to gameplay.
The Reckoning update also includes a range of other exciting features. Players can now customize their Spartan and weapons with parasitic-themed armor pieces and effects with the new Flood customization option. The update also introduces multi-core helmets, a refreshed title screen and main menu, and a new variant of the M392 Bandit weapon.
Another major addition is the launch of a new Battle Pass, offering 50 tiers of rewards for players to unlock. For those who are looking for even more exclusive rewards, a Premium Battle Pass option is available for purchase, which never expires.
Fans of the Forge mode will be pleased to know that it has been updated in the Reckoning update. Players can now place AI enemies on maps and create their own challenging PvE scenarios. Additional updates to the Forge mode include new Banished and snow/ice-themed Forge palettes, new canvases, and the transition of Events into Operations.
Speaking of Operations, the Reckoning update introduces exciting new free activities that will run for approximately four to six weeks. These Operations will provide players with 20 tiers of earnable rewards, giving them even more reason to engage with the game.
Looking ahead, Season 5 has even more exciting content in store for players. A Firefight King of the Hill mode is set to be introduced, offering a new and intense gameplay experience. Additionally, fans will be thrilled to know that the iconic Mark V armor of Master Chief will be added to the game, allowing players to don the same armor as the legendary protagonist.
As always, Halo Gear Rewards make a return in Season 5. Players can unlock the Halo Tactical Carrier backpack by completing the 50-tier Premium Battle Pass. The Shop also offers various customization options, including the Flood super bundle, which includes new helmets, armor coatings, and weapon skins.
Players are urged to report any bugs or issues encountered during Season 5 for prompt support. The developers are committed to providing a seamless and enjoyable gaming experience for all players.
With the launch of the Reckoning update, Halo Infinite Season 5 is set to offer gamers endless hours of thrilling gameplay and new ways to engage with the beloved franchise. Prepare to immerse yourself in the action-packed world of Halo Infinite and take part in the exciting adventures that await.
 "Future teen idol. Hardcore twitter trailblazer. Infuriatingly humble travel evangelist."