Raytheon will manufacture seven missile tracking satellites for the US space agency.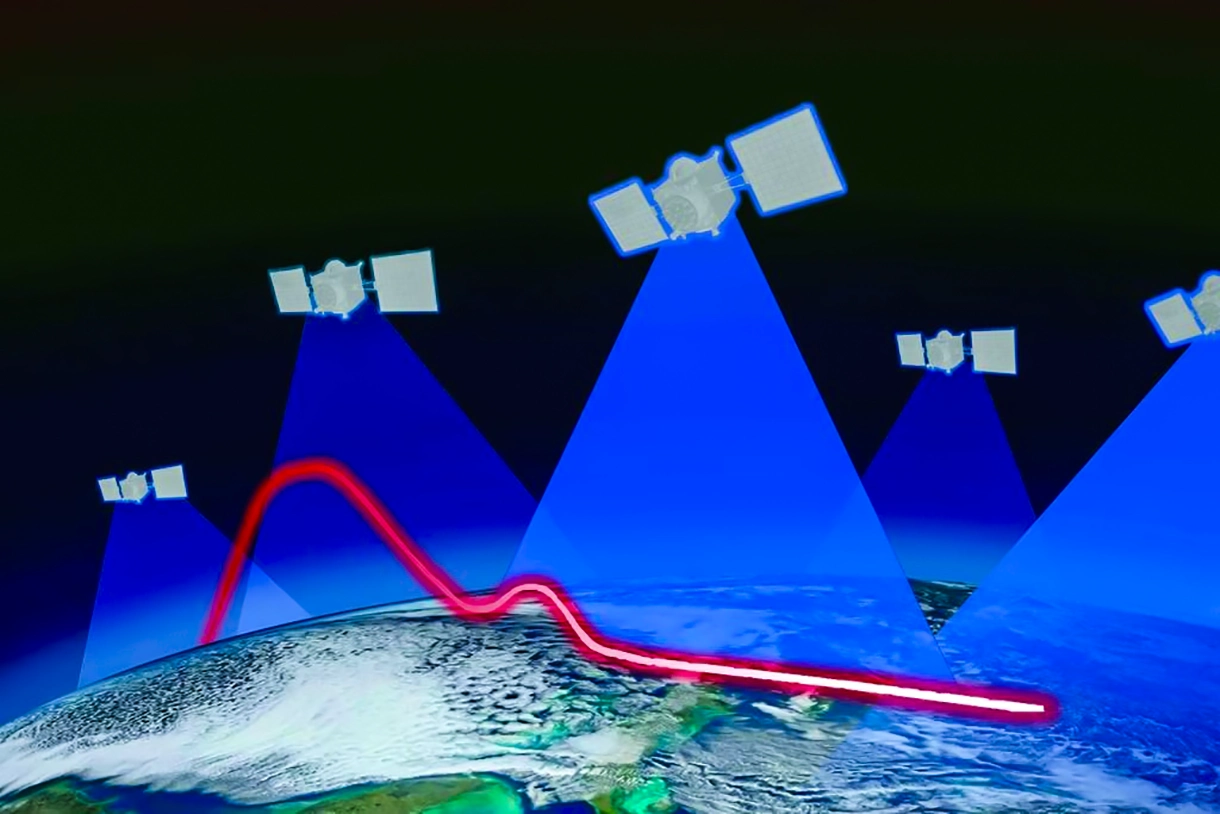 Washington – The US Space Development Agency has awarded Raytheon Technologies a $250 million contract to build seven missile-tracking satellites..
The satellites, which will feature a wide-area sensor that can detect and track hypersonic weapons from space, were paid for by increased funding in the 2023 Tax Appropriations Act and will be launched as part of the agency's tranche layer.1. The contract was signed "last weekend," according to a SDA spokesperson.
Dave Broadbent, president of space, command and control for Raytheon Intelligence and Space, said in a statement from March 2.
Missile tracking spacecraft are a major component of the agency's intensive combat space engineering, which is eventually slated to consist of hundreds of satellites operating primarily in low-Earth orbit, about 1,200 kilometers above the planet's surface. SDA plans to release it in batches, or tranches, every two years, and will add new capabilities with each iteration. The first batch of tracking satellites, called Tranche 0, is scheduled to be launched at the end of this month.
The $250 million provided by Congress is in addition to the $500 million that the SDA requested in its FY23 budget for missile warning and tracking satellites. The agency expects it will need another $3.2 billion between fiscal years 24 and 27.
Raytheon nodes increase the size of the SDA's Tracking Layer 1 from 28 to 35 satellites. In July, the agency awarded contracts to Northrop Grumman and L3Harris Technologies to build 14 satellites each. Northrop received $617 million and L3Harris $700 million to develop the spacecraft, which SDA hopes will begin launching in 2025..
Raytheon will build the wide-field-of-view sensor for its satellites, and its aerospace electronics subsidiary SEAKR Engineering will provide the electronic payload. Another Raytheon company, Blue Canyon Technologies, will build the satellite bus. Both subsidiaries are headquartered in Colorado.
 "Future teen idol. Hardcore twitter trailblazer. Infuriatingly humble travel evangelist."