Pope Francis Reveals Vatican-China Deal Regarding Appointment of Chinese Bishops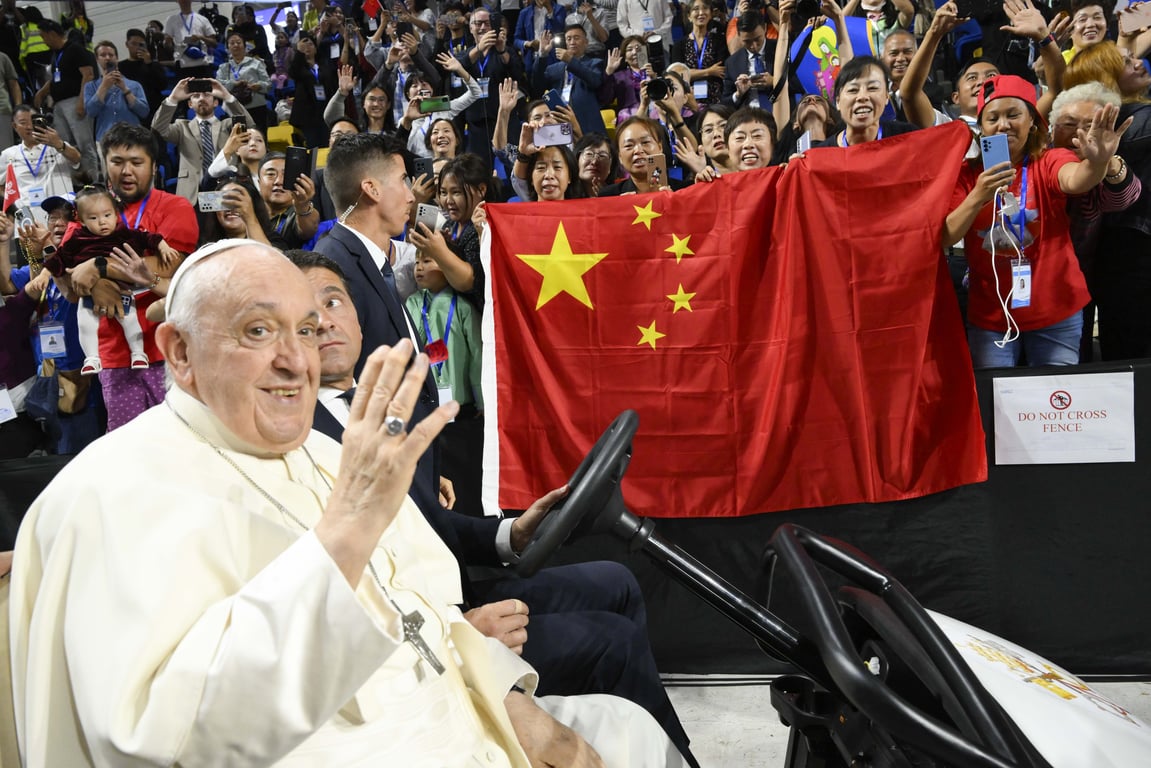 Title: Pope Francis Expresses Optimism about Future Relations with Vietnam
In an unexpected turn of events, Pope Francis has expressed his positivity regarding the relations with Vietnam, despite previous difficulties in dialogue with the socialist government. The Vatican has been engaged in formal bilateral discussions with Vietnam since 2009, striving to establish full diplomatic relations and pave the way for a papal trip to the country.
During a recent conversation with journalists aboard the papal plane, Pope Francis revealed that there is a possibility of him visiting Vietnam in the future. He even jokingly stated that if he does not make it, a future Pope certainly will. However, the Pope highlighted the challenges he faces due to physical limitations, making travel a cumbersome task for him.
Vietnam, a predominantly Buddhist nation, has never had full diplomatic relations with the Holy See or hosted a papal trip. Nevertheless, President Nguyen Xuan Phuc has agreed to allow a permanent papal representative in the country, indicating a positive step towards greater relations between the Vatican and Vietnam.
Emphasizing his belief in Vietnam's potential, Pope Francis described the country as a land that deserves to move forward and "merits" a papal trip someday. This statement showcases the Pope's hope for stronger ties between the Catholic Church and Vietnam, promoting religious harmony and cooperation.
Furthermore, Pope Francis highlighted the historical significance of his recent trip to Mongolia. Being the first ever Pope to visit the country, he met with government leaders, engaged in interreligious dialogue, and led a papal Mass for the small Catholic population. The Pope hailed Mongolia's commitment to ongoing dialogue with "third neighbors," applauding their efforts to foster peaceful relations with various countries.
Looking ahead, Pope Francis has a busy schedule with plans to visit Marseilles, France, and the creation of 21 new cardinals. Despite his packed agenda, the Pope's willingness to venture into new territories such as Mongolia and his positive outlook on future relations with Vietnam showcases his determination to connect with people from diverse backgrounds and promote unity among nations.
In conclusion, Pope Francis' positive outlook on relations with Vietnam is a ray of hope for stronger ties between the Vatican and the socialist nation. With the Vatican engaging in formal bilateral discussions and Vietnam agreeing to a permanent papal representative, a future papal trip seems imminent. The Pope's recent historic trip to Mongolia further demonstrates his commitment to nurturing interreligious dialogue and fostering peaceful relations with nations worldwide. As the Pope's busy schedule continues, these endeavors mark his dedication to bridging gaps and promoting harmony in today's interconnected world.
"Hardcore web nerd. Twitteraholic. Analyst. Reader. Coffee guru. Travel ninja. Amateur troublemaker. Zombie geek."