Pfizers Paxlovid tied to increased COVID rebound: The Daily Guardia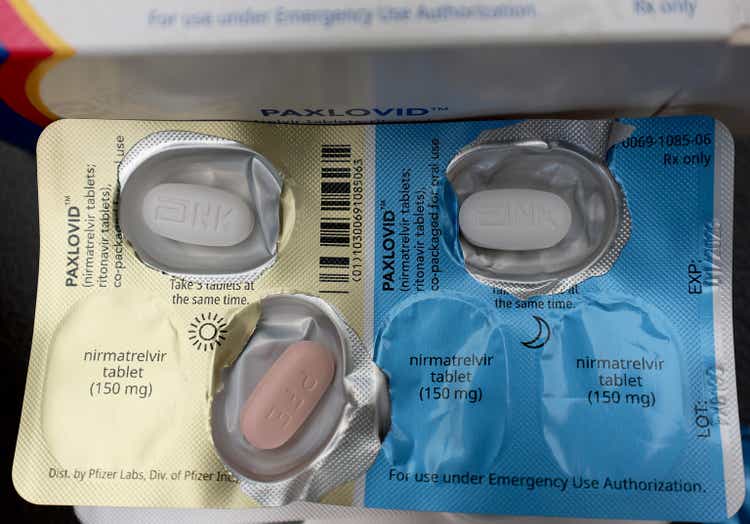 Title: New Study Raises Concerns About Pfizer's Paxlovid and COVID Rebound
Date: [Date]
By [Author Name]
In a recent study published in the Annals of Internal Medicine, researchers have found that Pfizer's oral antiviral therapy, Paxlovid, may be associated with a higher incidence of COVID rebound than previously believed. Conducted by a team of scientists funded by the National Institutes of Health, the study analyzed over 120 individuals, shedding light on the potential risks of this widely prescribed drug.
According to the study, approximately 20% of those who received Paxlovid experienced an increase in viral levels after completing the five-day therapy. This finding contrasts sharply with the mere 2% of patients who did not utilize the drug and showed viral rebound. The results challenge previous Phase 3 data and real-world analyses that had suggested a lower rate of virological rebound, ranging from 1-2%.
However, it is important to note that the study has its limitations, including a relatively small sample size and differences between the treated and untreated groups. Despite these shortcomings, the authors argue that their findings provide essential support for a potential link between Paxlovid and virological rebound. They call for further trials to investigate factors such as delayed treatment initiation and longer therapeutic courses.
When contacted for comment, Pfizer declined to address the specific results but asserted that the incidence of COVID rebound associated with Paxlovid remains relatively rare and not exclusive to any particular treatment. The pharmaceutical giant maintains its confidence in Paxlovid's clinical effectiveness in preventing severe outcomes from COVID-19 among high-risk patients.
Paxlovid has been widely used globally as an oral antiviral therapy, seen as a promising option in the fight against COVID-19. Its effectiveness lies in reducing the replication of the virus in the body, thus potentially shortening the duration and severity of the disease. However, the new study raises concerns about the drug's ability to prevent viral rebound after completing the therapeutic course.
The implications of this study could be significant, as healthcare providers weigh the risks and benefits of Paxlovid in treating COVID-19 patients. The findings highlight the need for continued research and monitoring of antiviral treatments, to ensure the safest and most effective options are available to those in need.
As the COVID-19 pandemic persists, it is crucial for the medical community to address emerging challenges and adjust treatment protocols accordingly. Additional studies investigating the relationship between Paxlovid and viral rebound are imperative, and ongoing vigilance is essential to safeguard public health.
"Pop culture advocate. Troublemaker. Friendly student. Proud problem solver."