Peridot, the new game from the creator of Pokémon Go, is failing the metaverse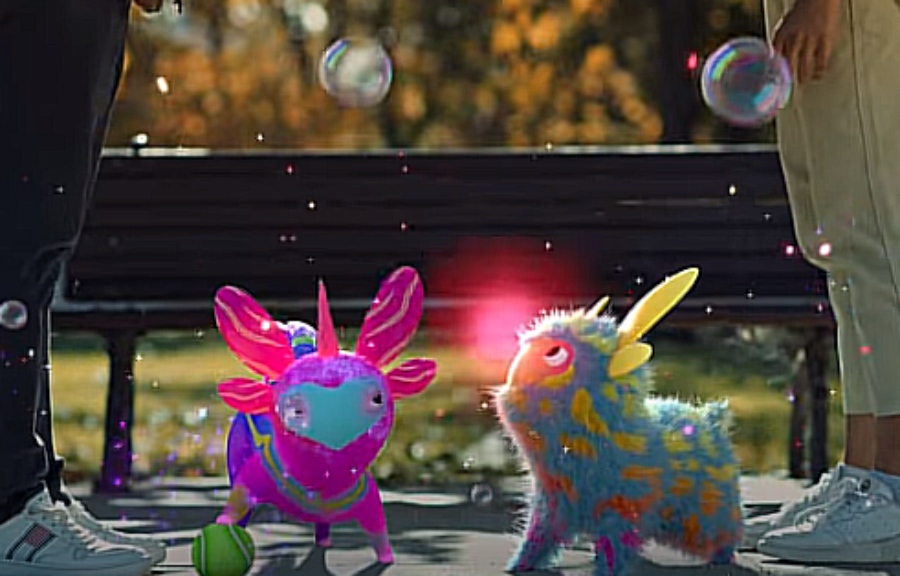 Niantic's Peridot has seen a low number of downloads, which has raised concerns about the short-term success of augmented reality projects.
Unlike Pokémon Go, which has millions of downloads, Peridot's debut has been lackluster.
Negative reviews focus on inconsistent AR, battery drain, and poor monetization strategy.
Niantic's new game, Peridot, has few downloads, worrying the creator of Pokémon Go and raising more doubts about the short-term success of augmented reality-related projects.
The performance of Peridot, which was released on May 9th, contrasts with what happened a few years ago with Pokémon Go and its hundreds of millions of completed downloads and active users.
the problem: The metaverse's commercial potential doesn't seem to be what was expected and Peridot's lackluster appearance proves it.
Peridot is a free pet simulation game for smartphones that aims to merge the digital and physical worlds into what the San Francisco-based company calls the "metaverse of the real world."
After downloading the Peridot app, players must give their new digital pet a name.
Using the device's viewfinder, the game encapsulates the virtual pet in whatever real-world image the user points at it. It could be, for example, a garden or a room.
Once the environment is created, Dot (the mascot) can run after tennis balls, search for candy or interact with other objects.
The pet grows and gains new abilities.
Although the game looks very attractive and captivating, It has not, so far, given positive results.
Aquamarine results, new Niantic game
A week after launch, and in the midst of many negative reviews on the networks and in the App Store, Peridot just added 670k downloads, According to sensor tower data published by bloomberg.
Some of the reviews talk about Inconsistent augmented reality and others complaining about draining devices' battery.
There is also talk about a Bad game monetization strategy Which has a rating of three on Google PlayStore.
Being a sort of combination of Pokémon Go and a tamagotchi, the game was expected to be attractive, since its job is to find, raise, and care for virtual pets. But the results are not encouraging.
According to data from StatistaIn 2022, revenue from in-app purchases of Pokémon GO exceeds $645 million worldwide.
However, 2020 was the most profitable year for an augmented reality game, when many gamers discovered the title during the pandemic.
Just a week after this app was launched on July 19, it has already been downloaded more than ten million times around the world.
https://www.youtube.com/watch?v=Ucs4XGyss4
One of the attractions of Peridot is the possibility of "multiplayer", which consists of cooperating with other players to cross pets and, in this way, obtain new types of points.
Read now:
Pokémon will finally get to sleep in the middle of this year
Pokémon Happy Meal is a huge hit among millennials
Like Black Mirror, this virtual reality app allows you to enter your memories in 3D
"Pop culture advocate. Troublemaker. Friendly student. Proud problem solver."