Opioids Mixed with Cocaine or Psychostimulants: A Disturbing Trend in Overdose Deaths Revealed by CDC Data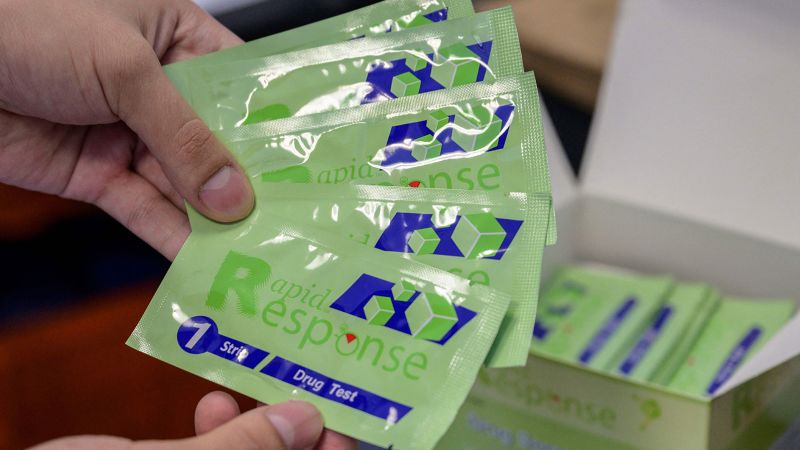 Title: CDC Report Reveals Alarming Increase in Drug Overdose Deaths Involving Cocaine and Psychostimulants in the US
Date: [insert date]
The United States is grappling with a disturbing trend in drug overdose deaths, as revealed by a recent report from the US Centers for Disease Control and Prevention (CDC). The study highlights a significant rise in fatalities involving cocaine and psychostimulants, shedding light on the urgent need for action to address this crisis.
According to the CDC data, opioids were found in approximately 79% of overdose deaths related to cocaine and 66% of those associated with psychostimulants in 2021. The prevalence of deaths involving both cocaine and opioids has skyrocketed over the past decade, increasing by more than seven times, while fatalities linked to both psychostimulants and opioids have surged an alarming 22-fold.
Although deaths solely from cocaine or psychostimulants without opioids have also increased, the rates are comparatively slower. Experts have warned that the dangerous combination of cocaine or methamphetamine with illicit fentanyl, a potent synthetic opioid, is a key contributing factor to the rising mortality rates.
One of the primary concerns highlighted in the report is the intentional and unintentional combinations of these drugs, which are likely driving the surge in overdose deaths. The illicit drug market's contamination with fentanyl by dealers has significantly raised the risk of unintentional exposure, further exacerbating the crisis.
Notably, the practice of mixing fentanyl with more expensive drugs such as cocaine has become increasingly common due to its heightened availability and transportation within the US. This distressing trend has resulted in a profound impact on the well-being and lives of thousands of individuals.
The devastating toll of drug overdoses is exemplified by the alarming statistic that roughly 110,000 people lost their lives to such incidents in the US over the past year. A significant portion of these tragic deaths involved the fatal combination of cocaine, psychostimulants, and opioids, underscoring the urgent need for comprehensive measures to prevent further fatalities.
The CDC's report serves as a resounding reminder that a multi-faceted approach is essential to tackle the overdose epidemic, rather than narrowly focusing on opioids alone. The findings emphasize the dire need for enhanced prevention strategies, greater access to treatment and rehabilitation services, and widespread education campaigns to raise awareness about the risks associated with drug use.
Unless concrete actions are taken swiftly, the rising tide of drug overdose deaths involving cocaine and psychostimulants will continue to claim countless lives. It is imperative that lawmakers, healthcare professionals, and communities unite in their efforts to combat the epidemic, thus safeguarding the well-being and future of the nation.
Word Count: 409
"Travel enthusiast. Alcohol lover. Friendly entrepreneur. Coffeeaholic. Award-winning writer."