Opioids, Methadone, and Babies – The Daily Guardian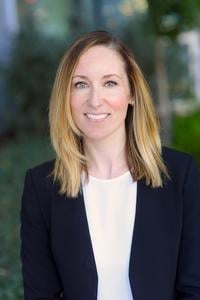 Title: Methadone Use in Infants Linked to Prolonged Recovery After Surgery, Study Shows
LA, USA – In a groundbreaking study led by pediatric surgeons at Children's Hospital Los Angeles, the impact of methadone on infant recovery after surgery has been revealed. The study, which involved over 2,000 babies undergoing surgery for necrotizing enterocolitis, a life-threatening condition in premature newborns, has shed light on the potential consequences of methadone use in this vulnerable population.
The study's findings demonstrated that babies who required methadone after surgery experienced a significantly longer hospital stay of an average of 21 days. These infants also relied on ventilators and intravenous nutrition for an extended period compared to their counterparts who did not receive the drug. The longer a baby remained on opioids, the study revealed, the higher the likelihood that methadone would be necessary, leading to a protracted recovery process and increased dependence on ventilators and intravenous nutrition.
Opioids are commonly administered to infants in hospitals to alleviate pain during surgical procedures or other painful interventions. However, nonsteroidal anti-inflammatory drugs, commonly used in older children, cannot be employed in babies. This leaves healthcare professionals with limited pharmaceutical options to manage pain in this vulnerable population.
The study's outcomes underscore the critical need for more judicious and standardized use of opioids and methadone in hospital settings. The researchers stress the importance of developing safer pain management strategies in infants, with a focus on opioid stewardship. Efforts must be directed towards reducing prolonged recovery periods and associated complications linked to methadone use.
The consequences of the opioid epidemic on children are far-reaching, and the study further highlights the urgent need for improved pain management in this population. Children's Hospital Los Angeles, a leading provider of pediatric care in the region and consistently ranked among the top children's hospitals in the country, was instrumental in spearheading this research. The study was supported by grants from the National Center for Advancing Translational Science and the National Institute of Child Health and Human Development.
These breakthrough findings serve as a wake-up call for healthcare providers and policymakers, emphasizing the necessity for safer pain management protocols and greater awareness surrounding the use of opioids in infants. As efforts towards mitigating the opioid crisis continue, the welfare of our most vulnerable population, our infants, must be prioritized.
 "Infuriatingly humble travel fanatic. Passionate social media practitioner. Amateur writer. Wannabe problem solver. General food specialist."