Only 5 out of every 100 foreigners residing in the region will be able to vote in their municipality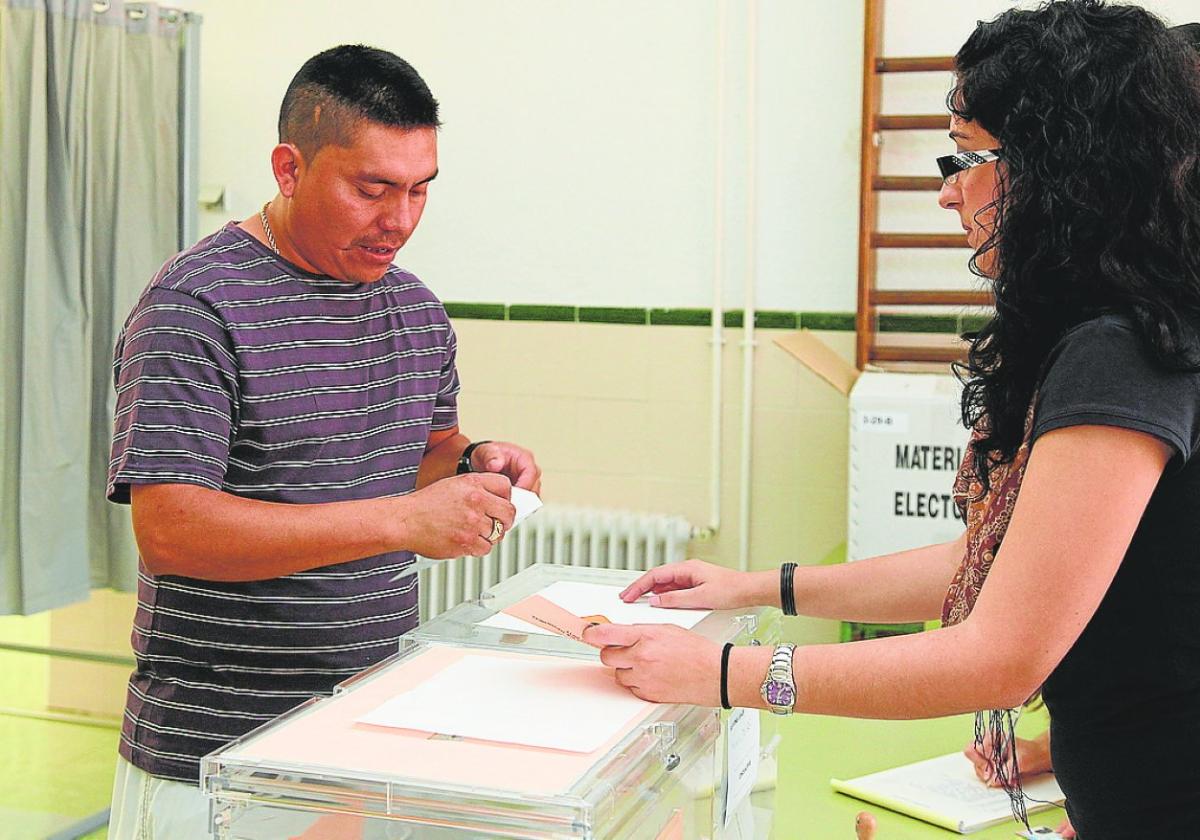 Approximately 15% of the region's population, more than 226,000 people, have a foreign nationality, making Murcia one of the communities with the highest percentage of residents from other countries. Foreign nationals are an essential part in the progress of the regional economy, with a particular influence in agricultural work, as well as in demographic development, which results in birth rates. However, this specific weight is not reflected when the time comes to decide on the future of the land in which they live, as the law states that only foreigners who have ceased to be considered as such are granted citizenship through some of the options offered by the law. The most common is to obtain it by seniority in the country, which must prove legal residence in Spain for more than 10 continuous years, although there are other alternatives, such as being subject to the parental authority of a Spaniard, or having a parent who has Spanish citizenship and was born in Spain.
In municipalities the situation is different, because in this case some citizens without citizenship can exercise the right to vote. This is the case for residents from EU countries and those from third countries with which Spain has bilateral agreements, such as Bolivia, Cape Verde, Colombia, Korea, Chile, Ecuador, Iceland, Norway, Paraguay, Peru, the United Kingdom, Trinidad and Tobago and New Zealand. In addition, in order to vote, these electors must have expressed their intention to do so prior to the electoral census.
Mazarrón, Abanilla, Los Alcázares, Pliego, San Javier and Aledo are the cities with the largest number of foreign voters
In total, 10,759 foreigners from the European Union and from countries that have an agreement with Spain have expressed their intention to participate in the upcoming local elections, which represents nearly 1% of the total electorate, and only 4.7% of foreign residents in the region. Of these, nearly 8,000 are European, and 2,805 belong to countries with a bilateral agreement. A category where the United Kingdom is included this year, as a result of Brexit.
Morocco does not agree

Foreigners from some countries with a majority in the community are excluded from voting, such as Morocco, the country with the largest number of citizens with a residence permit in the region, approximately 92,000 people who will not be able to vote, except for those who have obtained Spanish citizenship. Nor will those coming from Romania, the region's fourth-largest nationality, which has a population of 10,300; Nor Ukraine, whose number increased due to the Russian invasion to 7,200 citizens, to rank sixth in terms of absolute numbers in the arrangement of foreign nationalities in society.
In total, the number of voters who are invited to decide the political fate of the forty-five municipalities of the community on March 28 is 1,107,518 people, among the 1,059,229 voters of Spanish nationality registered in the census, 37,530 are citizens of the region who live outside Spain and who will be able to take advantage of their right to vote By mail and those foreigners from Europe and from countries that have an agreement.
 "Future teen idol. Hardcore twitter trailblazer. Infuriatingly humble travel evangelist."