Odders Lab The dream of driving video games in virtual reality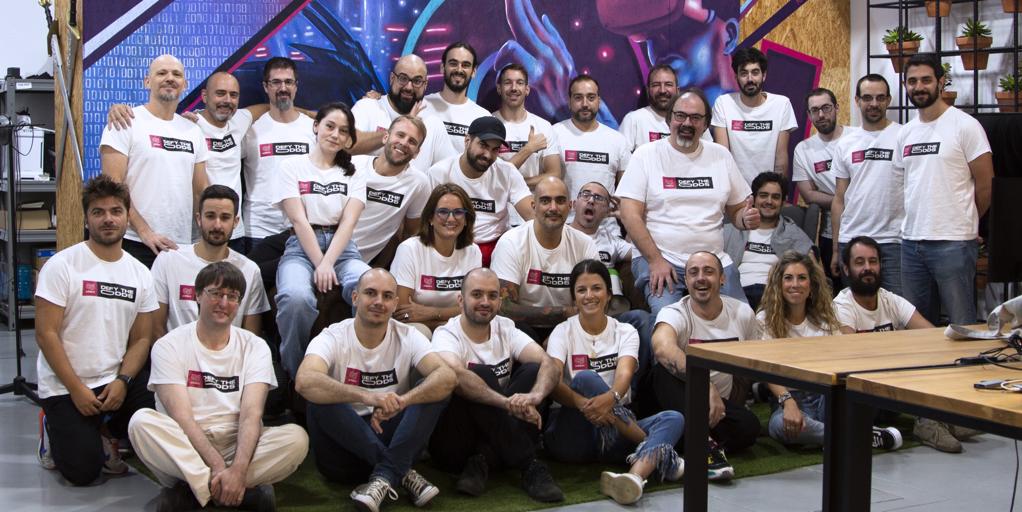 In the past decade, a handful of prominent companies in the video game sector have consolidated in Andalusia, as has been the case with Genera Games – now called Scoopely – and Axes In Motion, which have been acquired by international groups. It is companies specializing in the development of mobile games, which are sold through large platforms such as Google Play or the Apple Store, that have given rise to new projects such as Viva Games. Now a Seville company Odders Lab He wants to join this list, and for that, is standardized in a different position: Develop games and applications for devices in virtual reality, a segment that is in full expansion both in the United States and in European countries such as Germany and the United Kingdom. Their games are accessed through platforms such as Meta (from Facebook) or Pico (which belongs to the owner of Tik Tok).
This "startup" first launched a rhythm exercise game called "appearance", which was his first appearance in this work. The virtual chessboard followed 'chess club' And the so-called exercises application "physical fight", that launched its activities. Thanks to these three developments Odders Lab exceeded 750,000 units sold and three million euros in business in 2022. To do this, it has put together a team of more than 40 professionals, working in a network distributed throughout the different countries (although the company's headquarters and address are located next to the Santa Clara neighborhood in Seville).
Odders Lab is now experiencing an exponential growth process. "Now our priority is Providing us with the professionals and skills that allow us to move forward In a sector that moves very quickly," says Anna Molina, CEO of the company.
During this fiscal year, the three projects that I have already launched will evolve and present new development (their characteristics and themes cannot be revealed yet), which will be the final boost for the company. Despite everything, the Seville businesswoman states that the priority is to attract talent that will allow her to keep up with the pace imposed by the development of virtual reality itself. «You have to make high quality games and in less than a year, if you take longer, you risk becoming obsolete because we are facing an emerging technology in perpetual innovation; This is why the goal now is for teams to be ready to spearhead.
Origin
Odder Labs He was born in complete confinement And their teams are used to communicating remotely. "It is our asset to sign top professionals in any country," he comments. The company has its origins in a group of entrepreneurs who really forged hardware design and the Internet of Things, such as oplomi (which triggered an infrared thermometer that was attached to the mobile). "Our partners had experience developing VR products, and they discovered that it was in full expansion, and during the confinement period we refocused all our capabilities to enter this business," Molina recalls.
Odders Lab He started with four employees, a number already multiplied by ten. "We've managed to position ourselves as an international studio with great projection," concludes Molina.
 "Future teen idol. Hardcore twitter trailblazer. Infuriatingly humble travel evangelist."