New Vaccine Shows Promising Results in Reversing Autoimmune Diseases Such as Multiple Sclerosis, Type 1 Diabetes, and Crohns Disease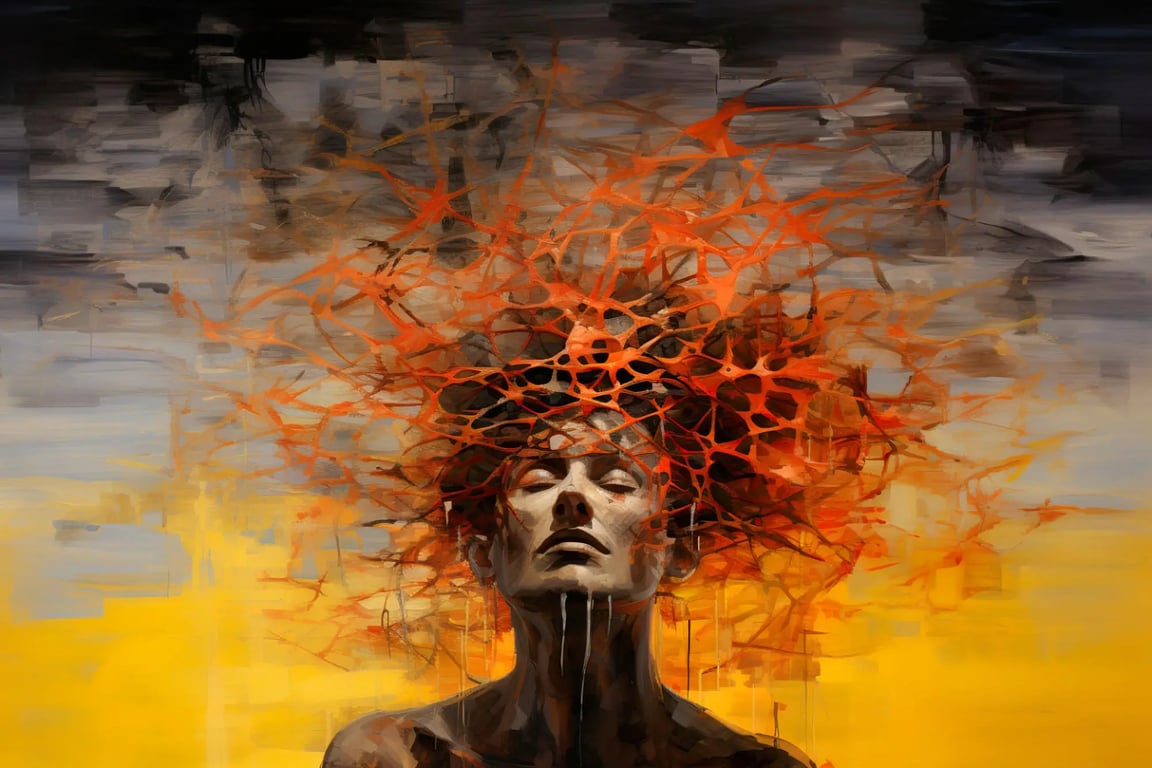 University of Chicago researchers have made a groundbreaking discovery in the field of autoimmune disease treatment. Scientists at the Pritzker School of Molecular Engineering have developed a new vaccine that has the potential to reverse autoimmune diseases. This revolutionary vaccine, called an "inverse vaccine," works by nullifying the immune system's memory of a specific molecule, thereby halting autoimmune reactions.
The vaccine takes advantage of the liver's natural mechanism to tag molecules from broken-down cells with "do not attack" markers. To create the inverse vaccine, the researchers combined an antigen being attacked by the immune system with a molecule resembling fragments of aged cells that the liver recognizes as allies rather than enemies.
In laboratory tests, the vaccine demonstrated remarkable efficacy in halting the autoimmune reaction associated with a disease resembling multiple sclerosis. This breakthrough offers hope for patients suffering from various autoimmune diseases, as it may provide a more targeted and precise treatment option compared to the current standard of care, which broadly suppresses the immune system.
The researchers have already conducted initial safety trials for the vaccine in individuals with celiac disease. Furthermore, ongoing trials are underway in patients with multiple sclerosis. The results of these trials will shed further light on the vaccine's potential and pave the way for its development as a viable treatment option.
Funding for this groundbreaking research was provided by Anokion SA, a pharmaceutical company committed to advancing innovative medical solutions, and the Alper Family Foundation. Their support has allowed the researchers to delve deeper into the potential of their vaccine technology, inspiring further development and exploration of its applications in treating autoimmune diseases.
The scientists involved in this research project are optimistic about the future prospects and impact of their vaccine. With the promising results from laboratory tests and ongoing clinical trials, it is likely that this innovative treatment option will offer new hope to millions of individuals suffering from autoimmune diseases.
As this transformative vaccine progresses through further development and regulatory approval processes, the potential to improve the lives of those affected by autoimmune diseases grows exponentially. The researchers at the University of Chicago's Pritzker School of Molecular Engineering continue to work tirelessly to bring this life-changing vaccine to fruition, offering a glimmer of hope for a healthier future to those grappling with the challenges of autoimmune disorders.
 "Infuriatingly humble travel fanatic. Passionate social media practitioner. Amateur writer. Wannabe problem solver. General food specialist."