New Research Suggests a Link Between a Specific Type of Belly Fat and Alzheimers Risk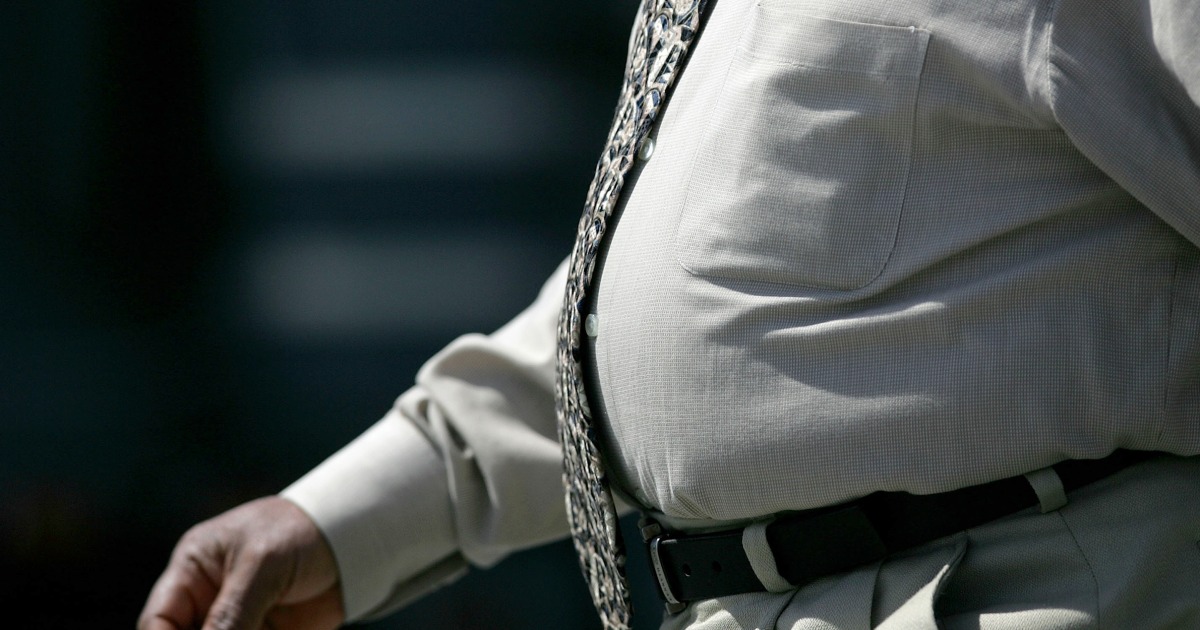 Title: Study Finds Link Between Visceral Fat and Alzheimer's Disease Risk
In a groundbreaking study, researchers have discovered a potential link between the accumulation of visceral fat around organs and the risk of developing Alzheimer's disease as people age. This type of fat, known as visceral fat, can build up even in individuals with a healthy body mass index (BMI), putting them at a higher risk for cognitive decline.
Visceral fat has long been associated with various health risks, including heart disease and diabetes. However, this recent study highlights its specific impact on brain health, particularly in relation to Alzheimer's disease. The research suggests that changes in the brain can occur decades before any noticeable symptoms of cognitive decline are observed.
One of the major findings of the study is the association between visceral fat and increased levels of amyloid, a protein known to contribute to the development of Alzheimer's. Individuals with larger amounts of accumulated visceral fat were found to have more significant accumulations of amyloid in their brains, indicating a higher risk for the disease.
Moreover, visceral fat has been linked to systemic inflammation and higher levels of insulin, which are believed to play a role in the development of Alzheimer's disease. Experts suspect that the inflammation caused by visceral fat may trigger a series of harmful reactions in the brain, leading to cognitive impairment.
Although the study provides vital insights, it is essential to note its limitations, notably the small sample size. Researchers emphasize the need for further investigations on a larger scale to confirm the link between visceral fat and Alzheimer's disease before individuals consider getting scanned for visceral fat in clinical settings.
Nonetheless, the study's findings could have significant implications for early intervention and treatment strategies for Alzheimer's. As of now, aerobic exercise is shown to be the most effective way to reduce visceral fat. However, it is yet unclear whether targeting and eliminating visceral fat can reverse its impact on brain health and potentially help protect against Alzheimer's.
Alzheimer's disease affects millions worldwide, causing significant emotional and financial burdens for individuals and their families. This study's potential implications regarding early detection and intervention could provide hope for improved treatment options and prevention strategies.
As further research unfolds, it is crucial for individuals to adopt a proactive approach to their health by focusing on maintaining a healthy weight, engaging in regular exercise, and following a balanced diet. These lifestyle choices may help reduce the risk of developing Alzheimer's disease and promote overall brain health.
In conclusion, while this study presents an intriguing link between visceral fat and Alzheimer's disease risk, more extensive research is necessary to fully comprehend the potential impact. The study's findings call attention to the need for early interventions and emphasize the importance of leading a healthy lifestyle to mitigate the risk of developing this debilitating condition.
"Wannabe troublemaker. Pop culture fanatic. Zombie nerd. Lifelong bacon advocate. Alcohol enthusiast. Tv junkie."