Mobile Game Monster Hunter Now Debuts Globally – The Daily Guardian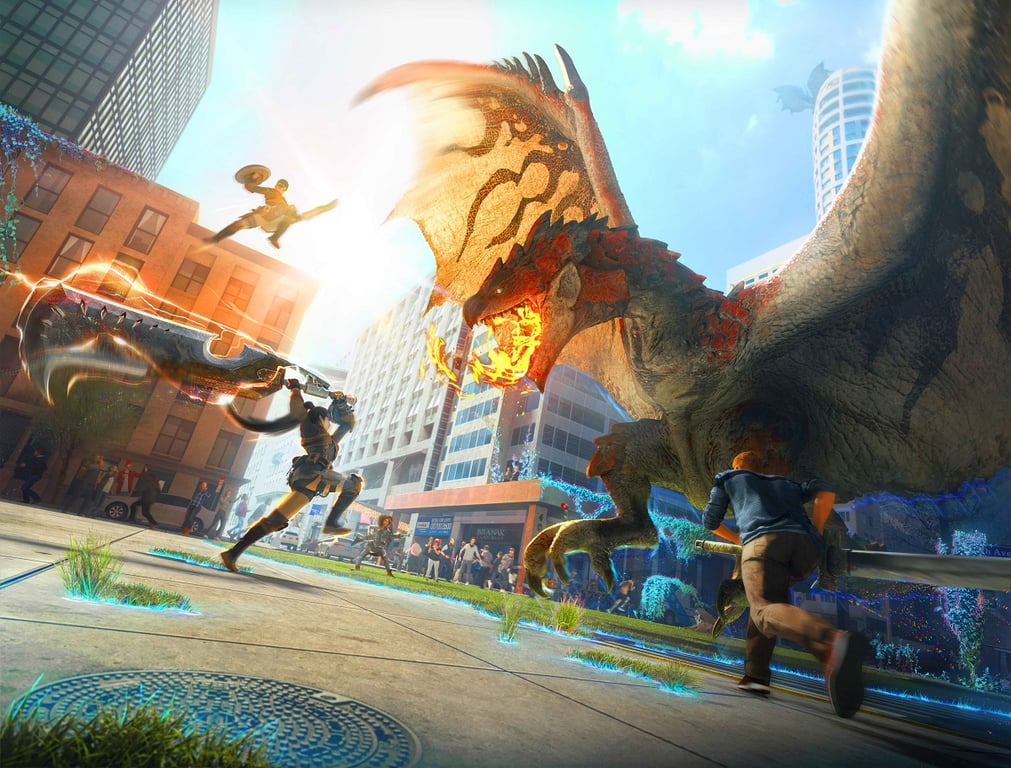 Niantic and Capcom Collaborate to Release Free-to-Play Mobile Game "Monster Hunter Now"
In exciting news for gamers and fans of the popular Monster Hunter series, Niantic and Capcom have joined forces to create Monster Hunter Now, a highly-anticipated free-to-play mobile game. Combining location-based gameplay with augmented reality (AR) technology, this new venture allows players to embark on thrilling monster-hunting adventures in real-world environments.
With its innovative features, Monster Hunter Now caters to both new players and long-time fans of the Monster Hunter franchise. Designed to be a social experience, the game enables players to team up with friends to take down powerful monsters and conquer challenges together. The game also offers an exciting opportunity for game enthusiasts to sign up for closed beta tests on the Monster Hunter Now website.
The gameplay itself offers a truly immersive experience. Players will need to track down various monsters, craft weapons and armor, and engage in real-time combat. By utilizing Niantic's Lightship platform, which incorporates cutting-edge location-based technology and AR features, Monster Hunter Now promises a unique and captivating gaming experience.
The game will be conveniently available on both the App Store and Google Play, making it easily accessible for players across different platforms. It is worth noting, however, that there are currently no plans to support game controllers. Additionally, most in-game purchases aim to enhance hunting and exploration experiences, ensuring a fair and enjoyable gaming environment.
Monster Hunter Now boasts a range of different monsters and environments, including wet and swampy areas, forests, and deserts. This diversity adds an extra layer of excitement and challenge to the gameplay, keeping players engaged and enthralled throughout their monster-hunting endeavors.
With its user-friendly and captivating design, Monster Hunter Now is expected to appeal to a broad audience, reaching a larger global market. Various entertainers, such as the well-known band One OK Rock, have already expressed their support and excitement for the game, further fueling anticipation among fans.
During the soft launch, the development team has received overwhelmingly positive feedback, further motivating them to ensure an authentic and high-quality gaming experience for all players. As the game gears up for its full release, the anticipation surrounding Monster Hunter Now continues to grow, with gamers eagerly awaiting the opportunity to embark on epic monster-hunting quests in the real world.
"Infuriatingly humble writer. Creator. Beer trailblazer. Internet lover. Hardcore communicator."