Michigan States Mel Tucker Accused of False Claims in Sexual Harassment Case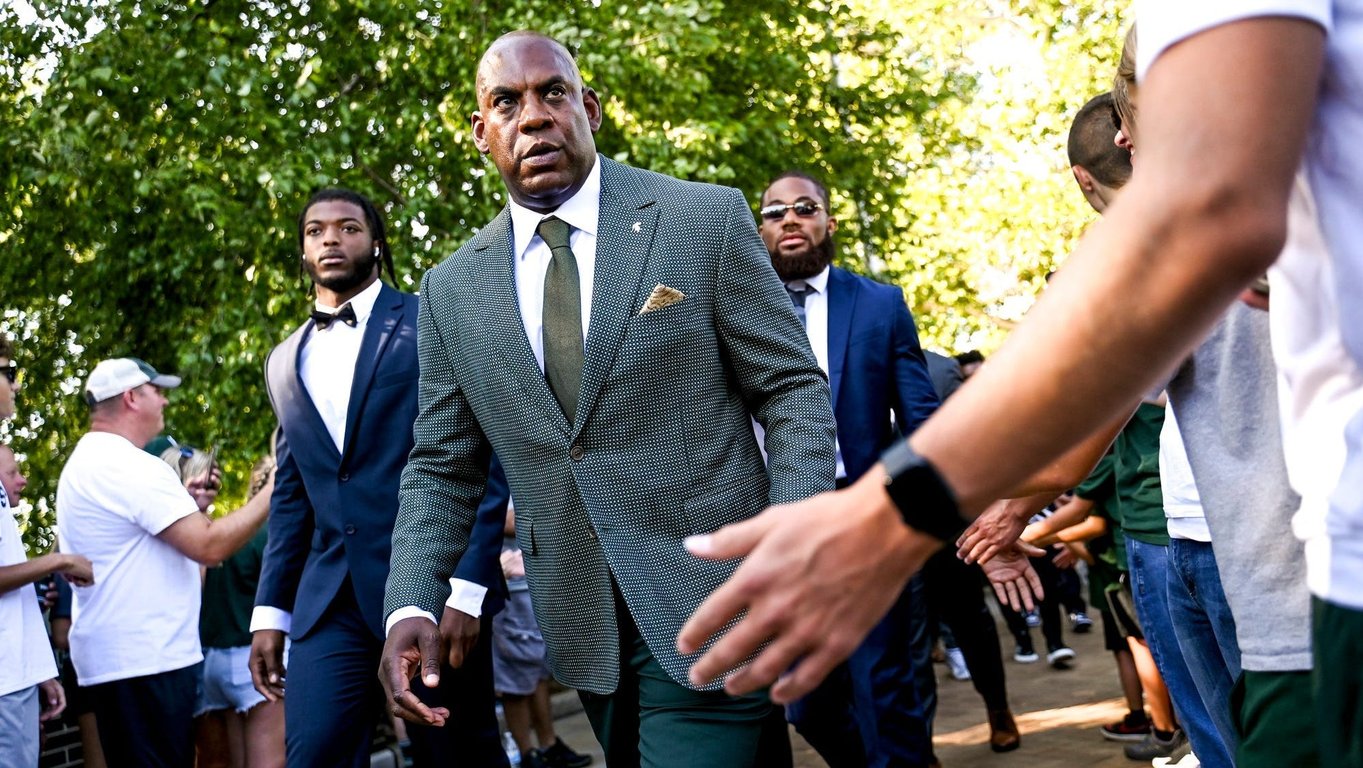 Title: Michigan State Football Coach Faces Sexual Harassment Allegations
In a shocking turn of events, Michigan State University football coach, Mel Tucker, finds himself entangled in sexual harassment allegations after engaging in inappropriate behavior during a phone call with Brenda Tracy, a rape survivor and activist. The incident, which initially sparked a denial from Tucker, has been brought to light as records and witness statements obtained by USA TODAY disprove his claims.
Tucker, in his attempt to mislead investigators, repeatedly made false statements regarding basic facts related to the incident, including his location during the call and the date it occurred. This behavior has not gone unnoticed by Michigan State University officials, who have taken swift action by suspending Tucker without pay and initiating plans for his termination based on his admitted conduct and the embarrassment he has caused the institution.
While Tucker continues to deny sexually harassing Tracy, he admitted to masturbating during the call, asserting that it was a consensual act between two individuals involved in a romantic relationship. With a deadline of September 26 to make his case for keeping his job, Tucker's chances seem slim, as a formal hearing to investigate the alleged violation of the school's sexual harassment policies is expected to proceed.
Public statements released by Tucker have raised eyebrows, as he not only defended himself but also launched personal attacks against Tracy. He accused the school of bias and condemned the upcoming hearing as a "sham." However, Tucker's credibility has been called into question due to his changing statements and false claims, particularly in the absence of eyewitnesses or recordings.
Furthermore, Tucker has provided misleading information regarding the cancellation of Tracy's in-person training with coaches and players, contradicting his public statements. Moreover, he has refused to identify a witness who could support his claim about Tracy discussing his marital problems with her assistant, further weakening his credibility. Tucker even falsely claimed that ESPN investigative reporter Paula Lavigne was investigating Tracy's advocacy work, deepening the doubts surrounding his integrity.
As the investigation into Tucker's alleged sexual harassment continues, a formal hearing has been scheduled for October 5 and 6. Pending the outcome of this inquiry, Tucker's future as the head coach of the Michigan State football team remains uncertain, with potential termination for cause looming over him.
In this high-stakes scenario, the importance of credibility cannot be overlooked, and Tucker's changing statements may work against him. The investigation will determine whether he violated the school's sexual harassment policies, placing his coaching career in jeopardy. Stay tuned for further updates on this ongoing controversy, as Michigan State University confronts this disheartening situation head-on.
Word Count: 400
"Pop culture advocate. Troublemaker. Friendly student. Proud problem solver."