Memphis Player Ejected for Alleged Groin Strike to Tulane Lineman During Green Waves Victory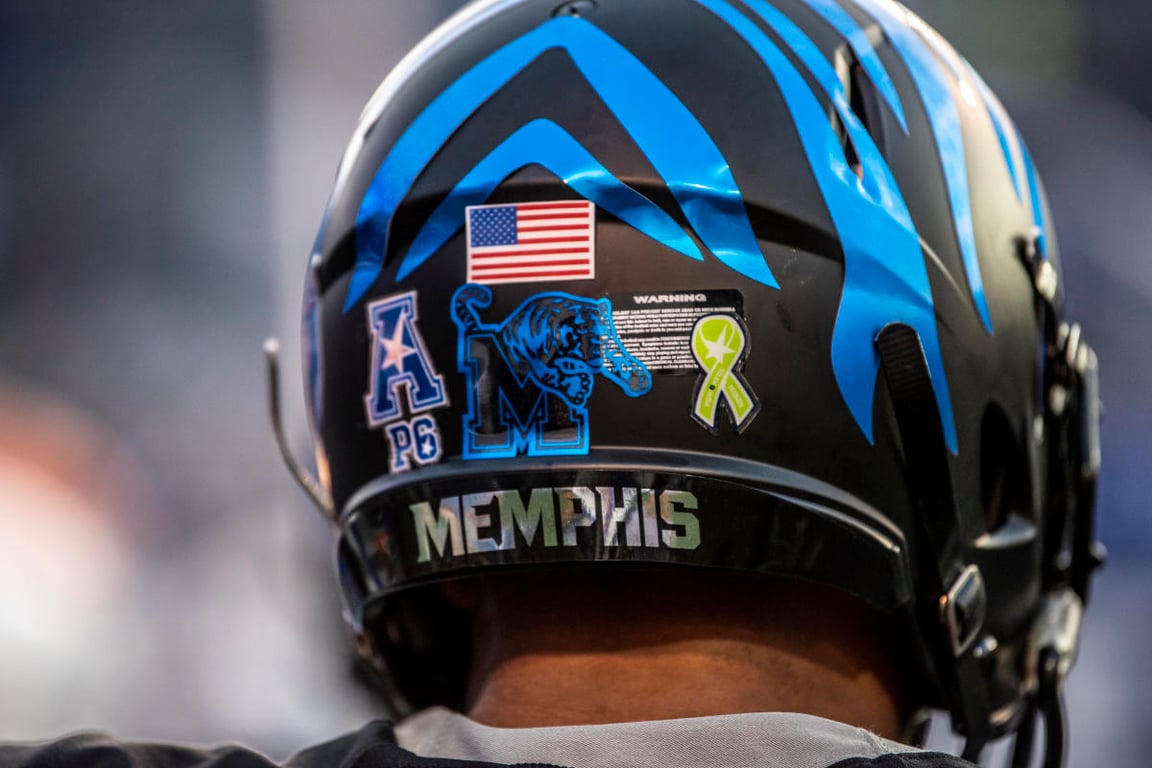 Title: Memphis DL Ejected for Unacceptable Conduct against Tulane OL
Memphis, United States – In a surprising turn of events, the faceoff between the Memphis Tigers and the Tulane Green Wave took an ugly turn when defensive lineman Andres Fox of the Tigers was booted off the field after punching a Tulane offensive lineman in the groin. The incident occurred during the fourth quarter of the game, leaving fans and officials stunned.
Fox's unsportsmanlike conduct resulted in an immediate 15-yard penalty and his subsequent ejection from the game. The action not only cost the Tigers a valuable player but also put a damper on their chances of emerging victorious in the highly anticipated match.
With Fox's expulsion, Tulane seized the opportunity to capitalize on the advantage. Displaying unwavering resilience, the Green Wave managed to rattle the Tigers' defense, scoring a staggering 21 consecutive points. This remarkable performance culminated in an impressive victory, cementing Tulane's position in the AAC standings.
The triumph marked a significant milestone for Tulane's football program. With the victory, the Green Wave improved their season record to 5-1, strengthening their position within the conference. The players and coaching staff celebrated the momentous win, underlining the team's unwavering determination and skill.
Unfortunately for the Memphis Tigers, the loss against Tulane had wider implications. Dropping to 4-2 overall and 1-1 in the conference, the defeat posed a setback for the team, whose aspirations for a successful season were dealt a blow. As the players regroup and review their performance, they will undoubtedly reflect on the consequences of Fox's actions.
The repercussions of Fox's ejection extend beyond the immediate match. Such undisciplined behavior on the field tarnishes the image of the players involved and reflects poorly on the university and its football program. Fans, students, and alumni hope that this incident will be seen as a learning opportunity for all players, emphasizing the importance of sportsmanship and respect in competitive sports.
The Daily Guardian will continue to monitor the aftermath of this incident, hoping that it will serve as a cautionary tale for both young players and veterans alike. As we turn our attention to upcoming games, it is crucial to remember that fair play and maintaining composure are fundamental to fostering an environment of healthy competition and sportsmanship.