Mediterranean Diet Proven to Reduce Age-related Belly Fat, Reveals New Study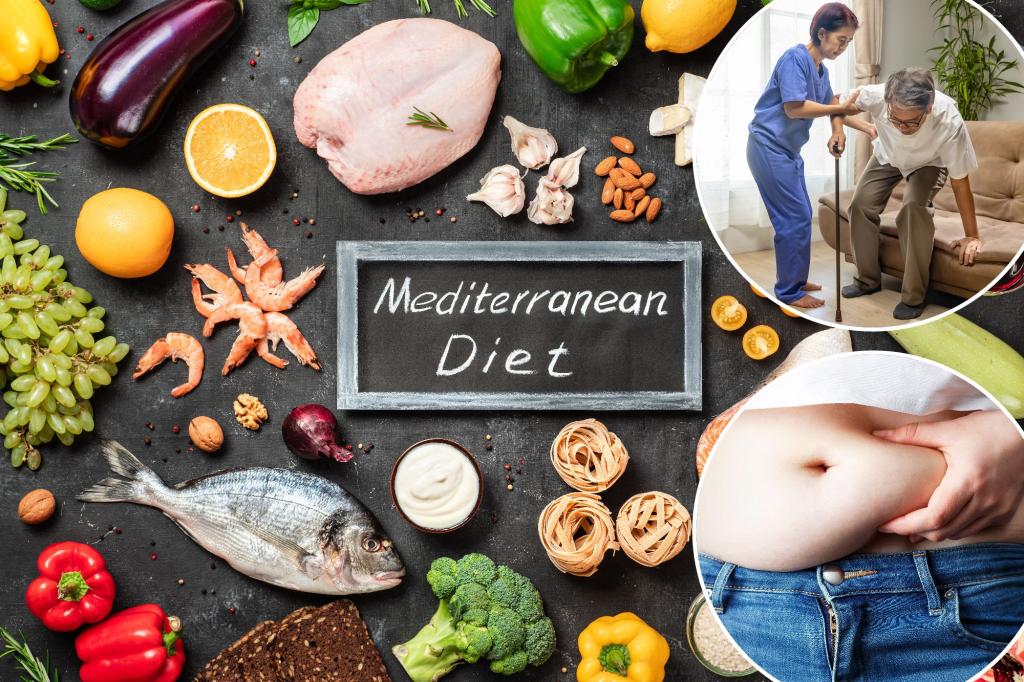 New Study Shows Mediterranean Diet and Exercise Can Combat Aging-Related Body Changes
A groundbreaking study conducted by PREDIMED-Plus has revealed that combining the Mediterranean diet with regular physical activity can have a significant impact on aging-related body changes. The research not only aimed to determine whether the diet could prevent cardiovascular disease but also evaluated its effect on body composition.
The study, which involved 1,521 middle-aged and older participants who were either overweight or had obesity and metabolic syndrome, provided promising results. One group followed a Mediterranean diet while reducing calorie intake by 30% and increasing physical activity, while the other group followed a Mediterranean diet without any calorie restrictions or changes in physical activity.
After just one year of following the diet, participants in the calorie-restricted group experienced significant changes in body composition. They witnessed improvements in fat mass, visceral fat mass, and a loss of lean muscle mass. This breakthrough shows that an energy-reduced Mediterranean diet, when paired with increased physical activity, can counter aging-related weight gain and muscle loss.
The study author highlighted an important aspect of the Mediterranean diet that many Americans tend to overlook. Mediterranean countries prioritize incorporating vegetables into every meal, which contributes to the diet's effectiveness. Nutritionist and registered dietitian Ilana Muhlstein recommends limiting pita bread and filling half of plates with Mediterranean diet staples like roasted eggplants, pickled turnips, and chopped salads.
In addition to dietary changes, the study emphasizes the importance of regular physical activity. Muhlstein recommends about 45 minutes of exercise six days a week to align with the naturally active lifestyles of people in the Mediterranean. This level of activity, when combined with the Mediterranean diet, can yield significant results in combating aging-related body changes.
It is worth noting that the participants in the study were in regular contact with trained dietitians. This likely improved their relationship with food and eating behaviors, contributing to their overall success in following the Mediterranean diet and exercise regimen.
The findings of this study are groundbreaking and have the potential to revolutionize the way we approach aging-related body changes. By adopting a Mediterranean diet and incorporating regular physical activity into our lives, we can take proactive steps towards maintaining our health and combating the effects of aging.