Mayan Journey | patriotism | efe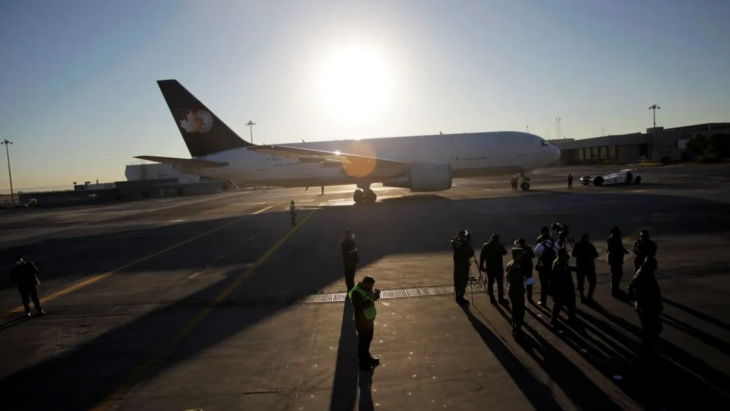 This Thursday, the Mexican Chamber of Deputies approved, by 470 votes, zero and one abstention, a view to reform, add and repeal various provisions of the Airports Code and the Civil Aviation Code and as its first topic the restoration of Class 1 in aviation safety.
On May 25, 2021, The Federal Aviation Administration downgraded Mexico's aviation security rating from Category 1 to Category 2 Because of the redesign of the airspace in the Valley of Mexico.
The redesign of the airspace was one of the modifications that led to the construction and operation of the Felipe Angeles International Airport (AIFA), which opened on March 21, 2022 after three years under construction, a work that has faced criticism for limited operation. Trips.
Since its proposal, AIFA has faced questions from security professionals due to the risks by sharing airspace with Mexico City International Airport (AICM) and Toluca City Airport, about 50 kilometers from the capital.
The ruling seeks to give the FCA a legal mandate to make technical-administrative rulings on airport matters.
This is for the state to restore the Class 1 granted by the United States Federal Aviation Administration (FAA), and to add an assignment number, which will allow quasi-governmental entities of the Federal Public Administration to receive airport and airline management in the assignment. operations, which will favor greater air contact.
Meanwhile, the National Chamber of Air Transport (CANERO), made up of 45 members including national and international passenger and freight airlines, air taxis and service providers, celebrated the approval of the initiative that prioritizes restoring Class 1 security aviation.
He added that with the approval of this reform, the necessary conditions are being created to continue the legislative process in the Mexican Senate for its later official publication.
Which will allow the Department of Infrastructure, Communications, and Transportation (SICT) and the AFAC to "ensure the necessary procedures that will allow us to progress with the Category 1 restoration of aviation authority."
The chamber said it would remain willing to work with Mexico's government and lawmakers so that "Mexico has a real development in air connectivity that has the effect of increasing the income, welfare and economic benefits of Mexicans through leisure and business tourism and the movement of goods."
Since the end of January, the Mexican government has received technical assistance from the Federal Aviation Administration (FAA) so that "Mexico is ready and can restore Class I in aviation safety as quickly as possible."
Because of the loss of this level, Mexico cannot open new routes to the United States from May 2021.
Editing: Gustavo Marmolejo
 "Future teen idol. Hardcore twitter trailblazer. Infuriatingly humble travel evangelist."