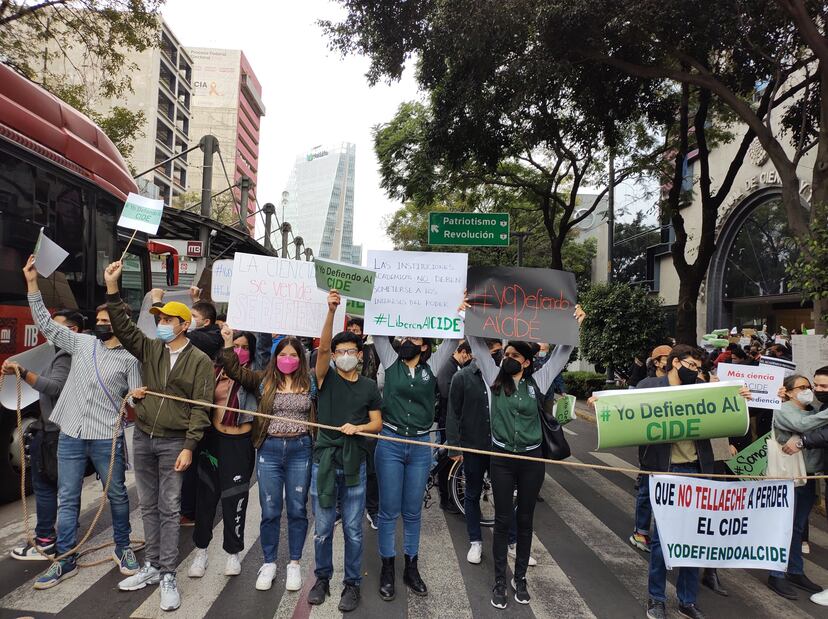 The attack by the federal government against the Center for Economic Research and Education (CIDE) is the new chapter in the campaign supporting Mexican institutional power to subdue intelligence on the basis of exclusion, lynching and cutbacks. Its earlier stops were the crowded ones the President and his associates called the UNAM, the eminent Conacyt scholars and intellectuals, and thus, in a group (the President publicly regretted not being supported by dozens of them and even made a list of those few, including the dead, to back up his sayings, leaving without He mentioned, unfortunately, a group of self-sacrificing zealots who defend him with their teeth and nails "because their intentions are good").
But why does this happen? What is the problem with Andres Manuel Lopez Obrador and with him academics, researchers, students, teachers, thinkers and others? At what stage did this rejection arise within your movement against higher education, science and culture, if not less (not to mention the majority) of the members of these sectors have accompanied and supported the president's long career after power? Why do we see smiling CRP members, lifelong PAN members, and all kinds of political grasshoppers completely transformed into Morena fighters and kissing and clapping on board, while everyone else is harassed, pressured, excluded and killed? Try to think for yourself?
There are several possible explanations. For example, this: Imagine that despite your aggressive patriotism at your school and your historically worthy pictorial studies being sold in stationery stores, the president turned out not to be a man of much light. Because, well, his intellectual references are clearly completely outdated and his dialogue with contemporary thought is nothing. And since he leads the state apparatus, and since the ideas built into the academy, science or art are not in line with the needs of his regime, the public money offends him (which he considers his property, of course, because the vote authorized him to administer them) ends with research, studies and projects that do not contribute to their ends. In other words, Lopez Obrador is not interested in building knowledge, inquiry, or technology in Mexico. His abilities only make him think in terms of politics, and in these terms, what is not propaganda is a waste of time. Money, according to his reasoning, works best in electoral programs that are capable of creating hard-core cheerleaders.
Of course, for this dark crusade to progress, a series of facilitators must emerge within public institutions dedicated to education, research, and thought. The sudden concurrence with the president's malevolent thoughts about, for example, scholarships, trusts, studies or academic exchanges abroad demonstrated by the Director of Conacyt, Elena Alvarez-Boella, and the Acting Director of CIDE, José Antonio Romero Tellaeche It is a good example of how political professionalism works in these things. What a show, seeing famous doctors despise study abroad… to which they owe the academic degrees they hold. But since the president has an itch with the doctors, the Ph.D. should be refused…
CIDE is not, of course, a university that will take hundreds of thousands of students. It is something different: a think tank, an institution of specialized and high-performance knowledge like the one in which every medium-risk country operates to ensure that there are well-qualified professors and researchers in subjects fundamental to the state, such as political science, economics .. and law. CIDE must be public and compete with the most expensive private universities (which, in many areas, are beyond the scope of their work) a source of pride for the country. Unless, of course, the government of that country believes that everyone who does not ring noisemakers to celebrate is evil and not worthy of official support.
Subscribe here to me the news EL PAÍS México and receive all indicative keys for the current time for this country
 "Future teen idol. Hardcore twitter trailblazer. Infuriatingly humble travel evangelist."