Lion Electric Plant Unveiled in Joliet, Stimulating Economic Growth with 1,400 Job Opportunities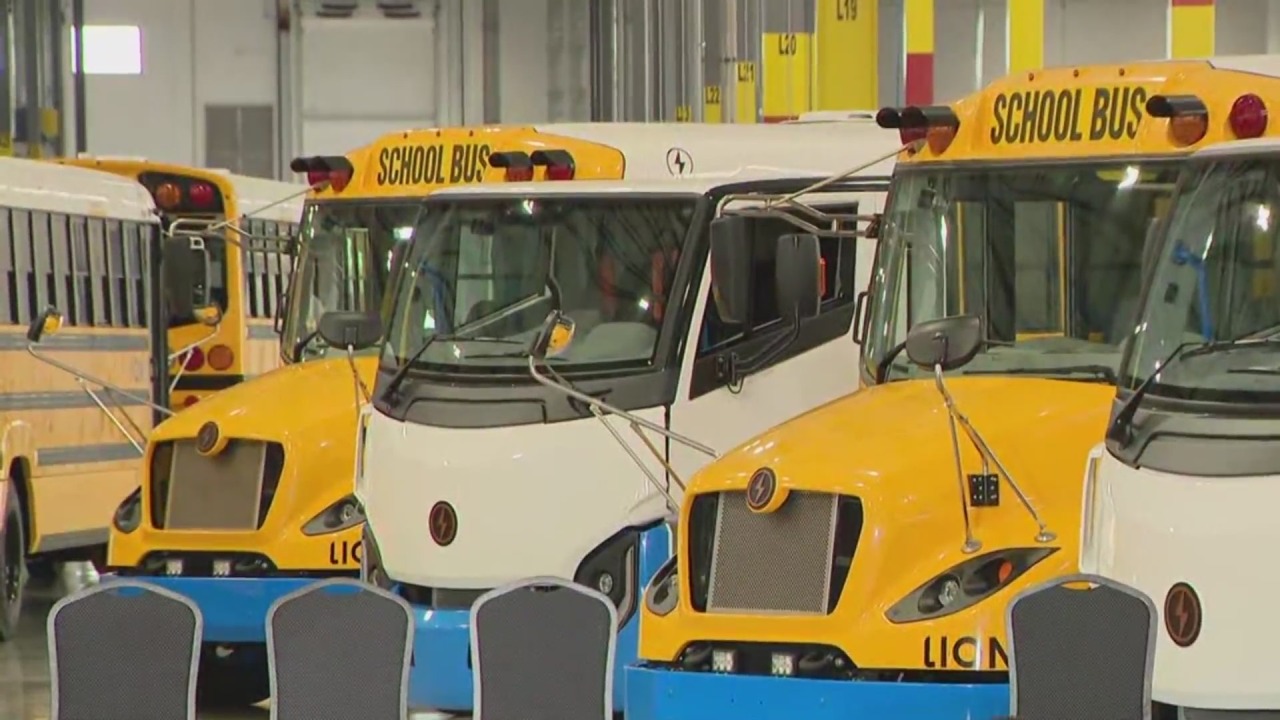 New Electric Vehicle Manufacturing Plant Opens in Joliet, Creating 1,400 Jobs
JOLIET – The city of Joliet has recently welcomed the opening of a state-of-the-art electric vehicle manufacturing plant, which is expected to generate 1,400 jobs for the local community. The Lion Electric Plant, located at 3835 Youngs Road, will be responsible for producing up to 20,000 electric buses and trucks annually.
This groundbreaking development marks the first new vehicle assembly plant in the Chicago area in more than half a century. A ribbon-cutting ceremony attended by esteemed figures, including Illinois Governor JB Pritzker, Senators Dick Durbin, and Tammy Duckworth, took place to celebrate this momentous occasion.
Lion Electric, a Canadian company with 15 years of experience in the industry, is renowned for manufacturing the highest number of electric school buses in North America. The decision to establish their manufacturing plant in Joliet was strategic, as it positions them as the largest all-electric manufacturing plant of its kind across the United States.
This noteworthy investment in clean energy is seen by lawmakers as the successful outcome of coordinated efforts at the local, state, and federal levels. The aim is to promote clean energy initiatives and reduce carbon emissions. The Lion Electric Plant's establishment not only brings significant economic benefits to the city but also solidifies Illinois's commitment to an eco-friendly transportation future.
Governor Pritzker expressed his enthusiasm for the impact this development would have on job creation and the environment. He acknowledged the dedication of everyone involved in making this venture a reality and emphasized the importance of transitioning to sustainable transportation options. "The future is electric, and Lion Electric is leading the charge towards a cleaner, greener, and more sustainable transportation sector," Governor Pritzker stated.
The Lion Electric Plant will serve as a crucial hub of innovation and employment opportunities in Joliet and the wider Chicago region. By producing a substantial number of electric vehicles annually, it will contribute significantly to the growing demand for sustainable transportation solutions. With its doors now open, the plant is poised to revolutionize the electric vehicle industry and further strengthen Illinois's position as a leader in clean energy technology.
"Wannabe troublemaker. Pop culture fanatic. Zombie nerd. Lifelong bacon advocate. Alcohol enthusiast. Tv junkie."