Latinos receive certification in global skills from New Zealand
Both English teachers and government officials from member countries of the Pacific Alliance (a block made up of Chile, Peru, Colombia and Mexico) have graduated from the New Zealand Global Competence Certificate + Teacher Training Course, co-opted by the Education New Zealand Agency. English Network (Reap).
As part of this program, Massey University taught culture, English and human interaction over six weeks. The institution's director of global engagement, Chris Carey, assures that students develop global skills with which they will make "a real social impact in their classrooms, communities and around the world".
After completing the course, he was awarded the Global Competence Certificate (GCC) awarded by AFS Intercultural Programs, which supports intercultural skills.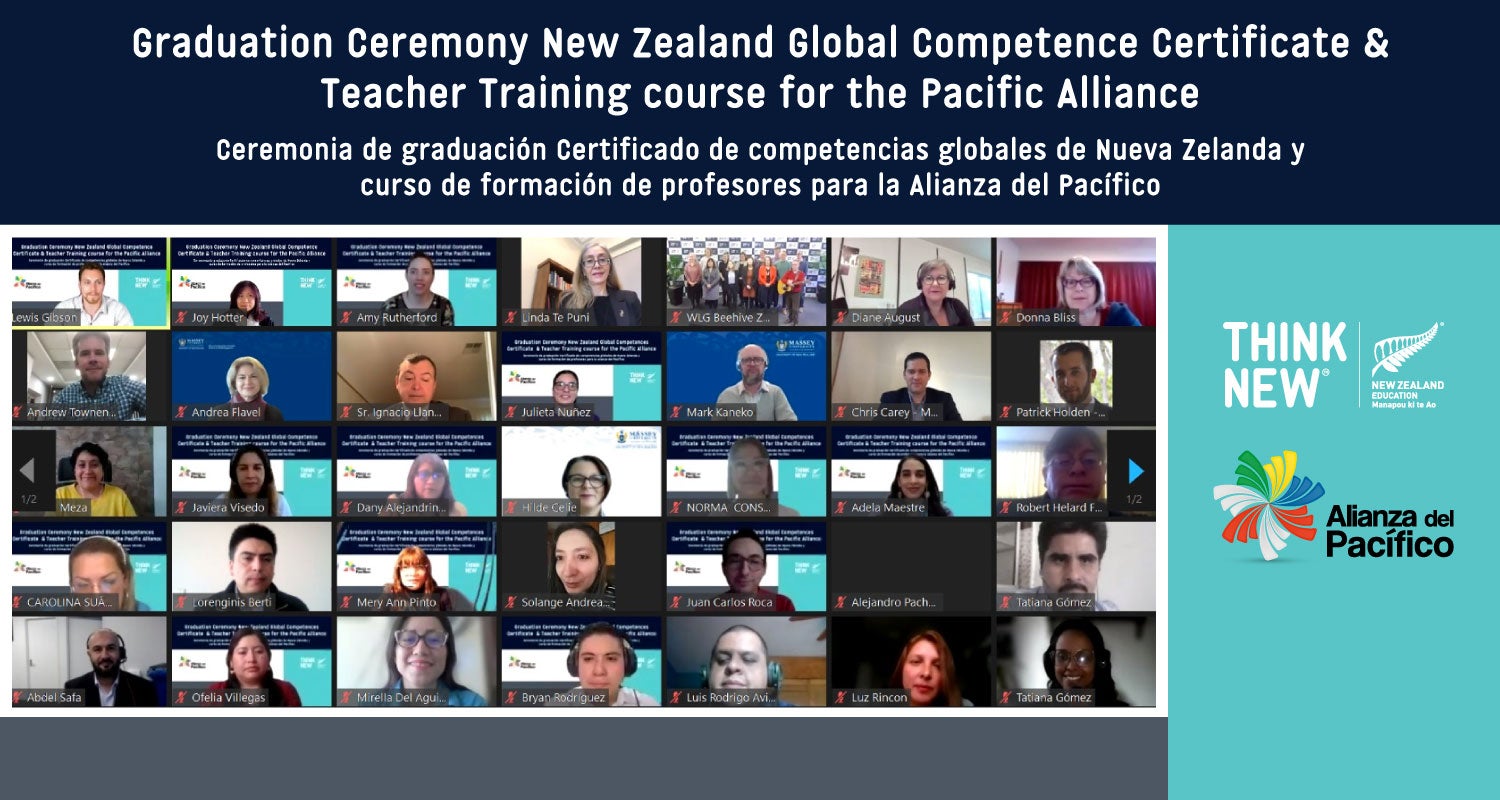 Linda Te Puni, New Zealand's ambassador to Chile and Peru, indicated that the event reaffirmed her country's commitment to the Pacific Alliance. "We are pleased to continue to build this relationship in a variety of areas, including building educational and inter-village relations."
Adela Mestre, Director and National Coordinator of the Regional Coordination and Integration Mechanism of the Colombian Ministry of Foreign Affairs, in relation to the strengthening of the English language in the region AP, said that "it contributes to the creation of a more productive human capital and the inclusion of our economies in global markets."
"Wannabe troublemaker. Pop culture fanatic. Zombie nerd. Lifelong bacon advocate. Alcohol enthusiast. Tv junkie."