Just Eat billed €6,655 million in the first quarter of 2023, down 7.7%.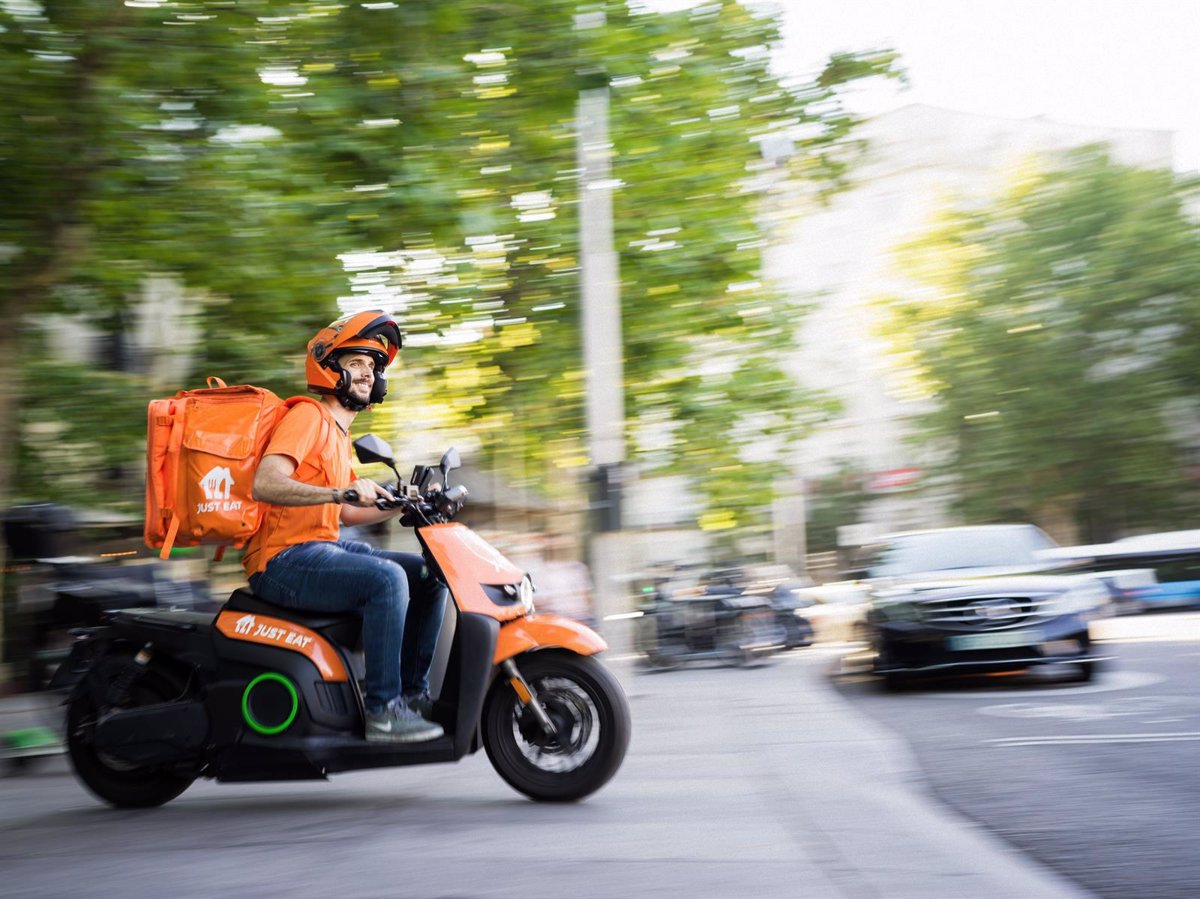 Madrid, April 19. (Press Europe) –
The company dedicated to home food delivery Just Eat Takeaway.com recorded a turnover of 6,655 million euros in the first quarter of the year, which equates to a decrease of 7.7%, the company noted on Wednesday.
"Just Eat continues to recover from last year's slowdown, with Northern Europe and the UK and Ireland divisions leading," said the company's CEO, Jitsy Groen.
Despite the decrease in the total value of transactions [GTV, por sus siglas en inglés] Significantly, the comparison was made with the quarter that had the second highest GTV for the pandemic," he said.
For its part, the total number of requests between January and March on the platform shrank by 13.5%, to reach 227.8 million requests. In North America, these decreased by 17.3%, remaining at 74.1 million, while 69.1 million applications were registered in Northern Europe. This number is 9.4% lower than the first quarter of 2022.
In the UK and Ireland, fewer requests were also recorded, 11.4%, specifically, and 59.9 million were reached. Similarly, in southern Europe, Australia and New Zealand, the decline was 17.7%, with 24.7 million applications received.
Looking to 2023, Just Eat raised its forecast for adjusted gross operating profit by €50 million, to €275 million. After that, bills will decline by up to 4%, in the most negative scenario, or grow by 2% in 2023 in the most optimistic scenario. According to the multinational company's estimates, there will be a return to growth "near the end of the year".
In addition, it will start a share buyback program for 150 million euros, which will be used to cover the company's liabilities or, alternatively, it will be cancelled. The plan will start on April 19 and end no later than December 2023.
2022 results
Just Eat recorded losses of 5,667 million euros in 2022, which is five times higher than the "red numbers" of 1,044 million euros recorded in the previous year.
The company then explained that its results largely reflected a negative $4.6 billion impact from non-cash reputational impairment associated with the acquisition of Grubhub and the consolidation of Just Eat driven by macroeconomic factors, such as higher interest rates, as well as a book loss of $275 million. from selling its stake in iFood.
In this way, the multinational company highlighted that, by excluding the impact of these atypical elements, losses at the end of the year amounted to 792 million euros, compared to a negative result of 990 million in 2021.
Likewise, the company emphasized the significant improvement in adjusted total operating income, which in 2022 reached a positive figure of 19 million euros, compared to a negative figure of 350 million in 2021.
"In 2022, our priority was to improve profitability and strengthen our business. As a result, we have significantly improved our financial performance and created Adjusted Ebitda of €19m in 2022 compared to €350m in 2021," Groene said.
On the other hand, the total consolidated revenues of multinational companies amounted to 5,561 million euros in the year, an increase of 23.7% over the previous year, while, excluding the discontinued companies, the figure reached 5,559 million euros in 2022, an increase of 4%.
Specifically, annual revenue grew by 3% in North America, to 2,552 million, and 9% in Northern Europe, at 1,155 million, while in the UK and Ireland it increased by 6%, to 1,319 million. . In Southern Europe, Australia and New Zealand, recorded revenue for the year by Just Eat fell 3% to 532 million.
In the year, the platform processed 984 million orders, 9% less, from a total of 90 million active consumers, compared to 99 million in 2021, with an average order amount of €28.66 compared to €25.94 over the previous year. .
 "Future teen idol. Hardcore twitter trailblazer. Infuriatingly humble travel evangelist."