Jsauxs RGB backplate can make your Asus ROG Ally transparent – The Daily Guardian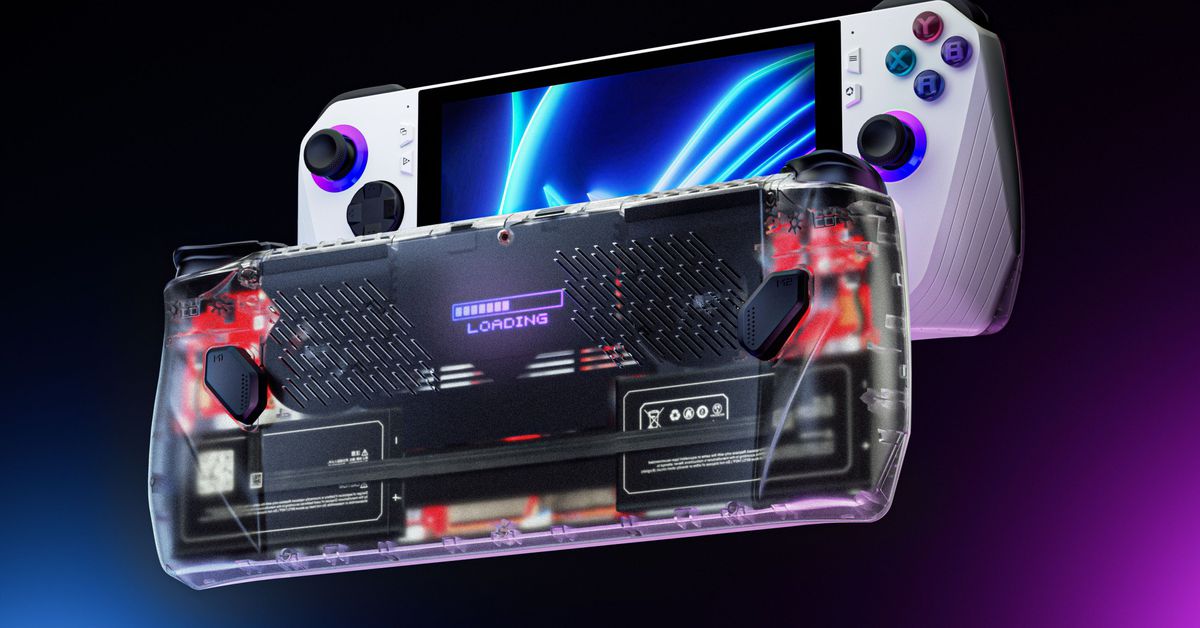 Title: Jsaux Introduces RGB Backplate and Modcase for Enhanced Aesthetics and Protection of ROG Ally
In an exciting development for gaming enthusiasts, Jsaux has recently unveiled a range of accessories designed to elevate the aesthetics and functionality of the popular ROG Ally device. Known for its high-quality tech accessories, Jsaux has released an RGB backplate and a Modcase, both offering customization options and added protection for the gaming console.
One of the highlights of Jsaux's latest release is the RGB backplate for the ROG Ally. Featuring a frosted surface, this backplate not only enhances the device's aesthetics but also creates a stunning visual effect when bathed in RGB light. For an added touch of visual appeal, the backplate comes with five light-catching stickers that can be placed inside, further enhancing the overall appeal of the device.
While the frosting on the backplate might obstruct a perfect view through the back, it does not detract from the device's overall appearance. Despite not providing improved cooling like Jsaux's Steam Deck backplate, the RGB backplate certainly adds a vibrant and colorful touch to the ROG Ally, making it a stand-out device among its competitors.
In addition to the RGB backplate, Jsaux is also set to release a Modcase for the ROG Ally. Offering a rugged shell for extra protection, the Modcase includes a Dbrand-esque travel cover that ensures the screen and joysticks remain safe during transport. Moreover, the Modcase boasts the capacity to house up to four microSD cards, providing gamers with ample storage options.
One key feature of the Modcase is the inclusion of detachable straps, allowing users to tether external batteries or other accessories as needed. This added functionality, along with the customizable options the Modcase provides, ensures that gamers can personalize their ROG Ally to suit their individual preferences.
The Modcase will be available in two different versions, catering to different budgets and requirements. The basic kit, priced at $30, offers substantial protection and customization options. For those seeking additional convenience, an $80 version of the Modcase includes a 65W power bank, ensuring uninterrupted gaming sessions even on the go.
With these new accessories, Jsaux has once again demonstrated its commitment to providing innovative and user-friendly products. By combining enhanced aesthetics with added protection and customization options, Jsaux is set to captivate gamers and elevate their gaming experiences with the ROG Ally to new heights.
"Travel enthusiast. Alcohol lover. Friendly entrepreneur. Coffeeaholic. Award-winning writer."