Israelis Contend with Netanyahus Declining Popularity amid Gazas Month of War and Hostage Crisis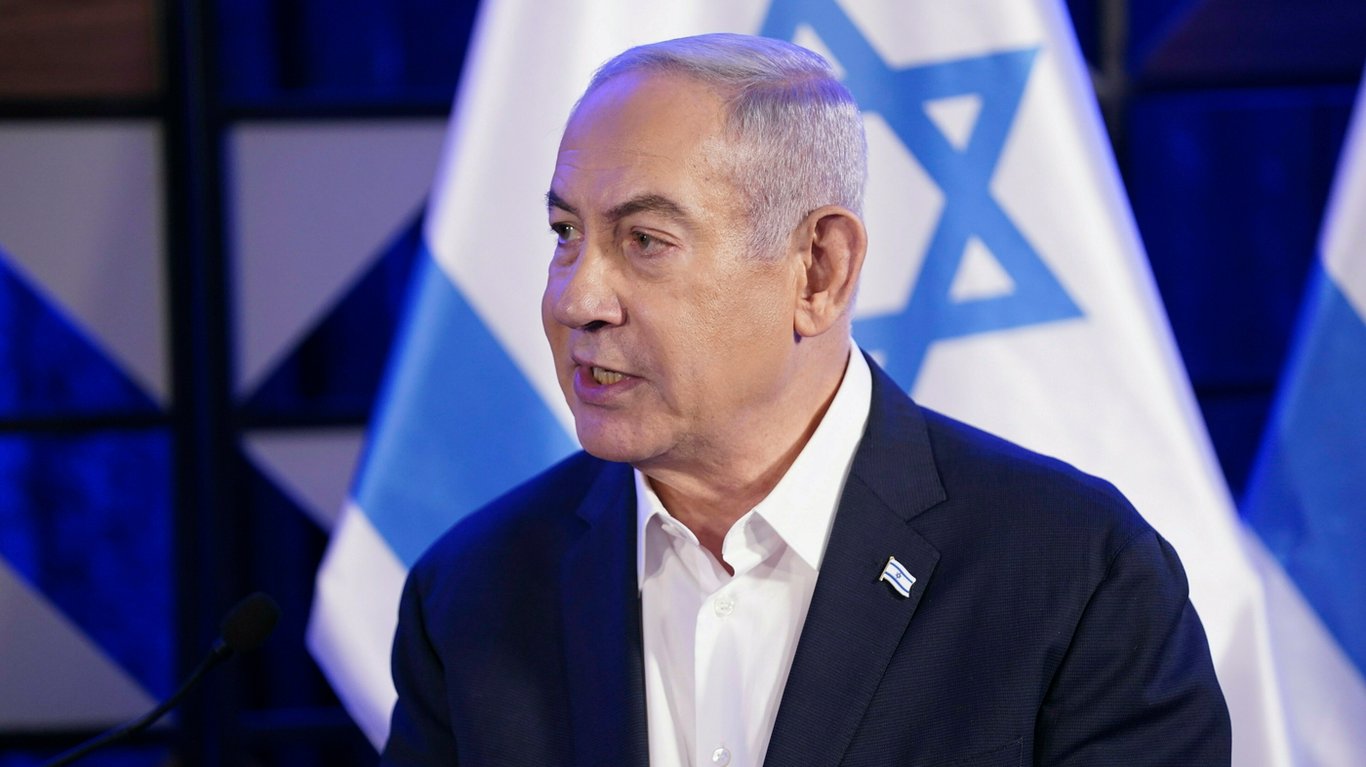 Title: Israeli Prime Minister Faces Mounting Calls for Resignation Amidst Hamas Attack
In the wake of the recent Hamas attack on Israel, a growing number of Israelis are demanding the resignation of their Prime Minister, Benjamin Netanyahu. This comes as citizens hold him responsible for the security lapses that allowed Hamas to infiltrate their communities.
A November poll revealed that a staggering 76% of Israelis want Netanyahu to step down. Despite his portrayal as a tough security-minded leader, critics argue that Netanyahu's risky political moves and diverted focus have weakened Israel's security.
Last year, Netanyahu formed a controversial government with far-right religious parties and actively expanded Jewish settlements in the West Bank. These actions only served to alienate the moderate Palestinian Authority and strengthened Hamas' rule in the Gaza Strip.
Moreover, Netanyahu faced backlash earlier this year for reforms to the country's judicial system, which sparked massive protests. Widespread dissatisfaction has been further amplified as top officials under Netanyahu, including the defense minister and military chief of staff, have taken responsibility for the security lapses.
While Netanyahu admits that mistakes were made, he vehemently shifts blame onto defense and intelligence officials for faulty assessments. Nonetheless, protests demanding his resignation have gained momentum, taking place outside the Israeli legislature and even at his own residence in Jerusalem.
Adding to the chorus of discontent, the families of the hostages being held by Hamas in Gaza have also joined the movement. They are intensifying their demands for Netanyahu's resignation, arguing that a change in leadership is crucial for the country's future security.
However, there are some who question the wisdom of a political change during times of war. Netanyahu, aware of this sentiment, is reluctant to relinquish power and is banking on Israelis' reluctance to change leaders amidst an ongoing conflict.
While Netanyahu is seen as a pragmatic leader hoping to salvage his legacy during the war, many experts suggest his premiership is unlikely to survive beyond this period. Israelis who advocate for his resignation firmly believe that a change in leadership is necessary to secure the country's safety in the long run.
As the crisis continues to unfold, the pressure on Netanyahu to step down will undoubtedly intensify. The Daily Guardian will continue to provide updates on this developing story.