Israel Confirms First Case of New Covid Variant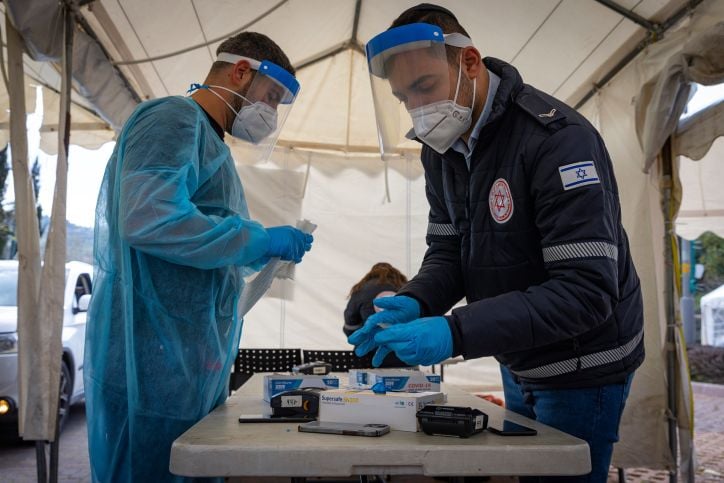 Israel Reports First Case of New Covid-19 Variant "Pirola"
Israel has recently identified the first case of a new variant of Covid-19, which has been named BA.2.86 and is nicknamed "Pirola" by scientists on social media. This variant has raised concerns among health experts due to its significant spike gene mutations. The World Health Organization (WHO) has classified it as a variant under monitoring.
The BA.2.86 variant is distinct from the currently dominant XBB.1.5 strain, which is targeted by the upcoming Covid booster shots. Researchers have identified a total of 36 mutations in the new strain, making it stand out from other variants circulating around the world.
The U.S. Centers for Disease Control and Prevention (CDC) has advised that people should continue to adhere to the existing measures to protect against Covid-19, as more information about the BA.2.86 variant becomes available. It is crucial to stay updated on the latest updates and recommendations from health authorities to ensure public safety.
This latest variant is part of a series of mutations that have emerged since the reopening of the world post-pandemic in 2020. One of the previous variants that has gained attention is the EG.5 variant, dubbed "Eris." These new variants pose challenges in the fight against the virus, as they continue to evolve and find ways to evade immune responses.
Public health officials and scientists worldwide are closely monitoring the BA.2.86 variant to assess its potential impact on the effectiveness of current treatments and vaccines. It is crucial to stay vigilant and follow public health guidelines to mitigate the spread of the virus and protect individuals from future variants.
As we navigate through the ongoing pandemic, it is imperative to prioritize public health and take necessary precautions to stay safe. Regularly washing hands, wearing masks, practicing social distancing, and getting vaccinated remain essential in minimizing the risk of contracting and spreading the virus.
Sources:
– WHO classifies BA.2.86 variant as under monitoring due to spike gene mutations.
– CDC advises continued adherence to Covid-19 prevention measures until more is known about the BA.2.86 variant.
– Multiple variants, such as the EG.5 variant, have emerged since the reopening after the pandemic.
"Hardcore web nerd. Twitteraholic. Analyst. Reader. Coffee guru. Travel ninja. Amateur troublemaker. Zombie geek."