iOS 17.2 Introduces Collaborative Apple Music Playlists and New Favorites Playlist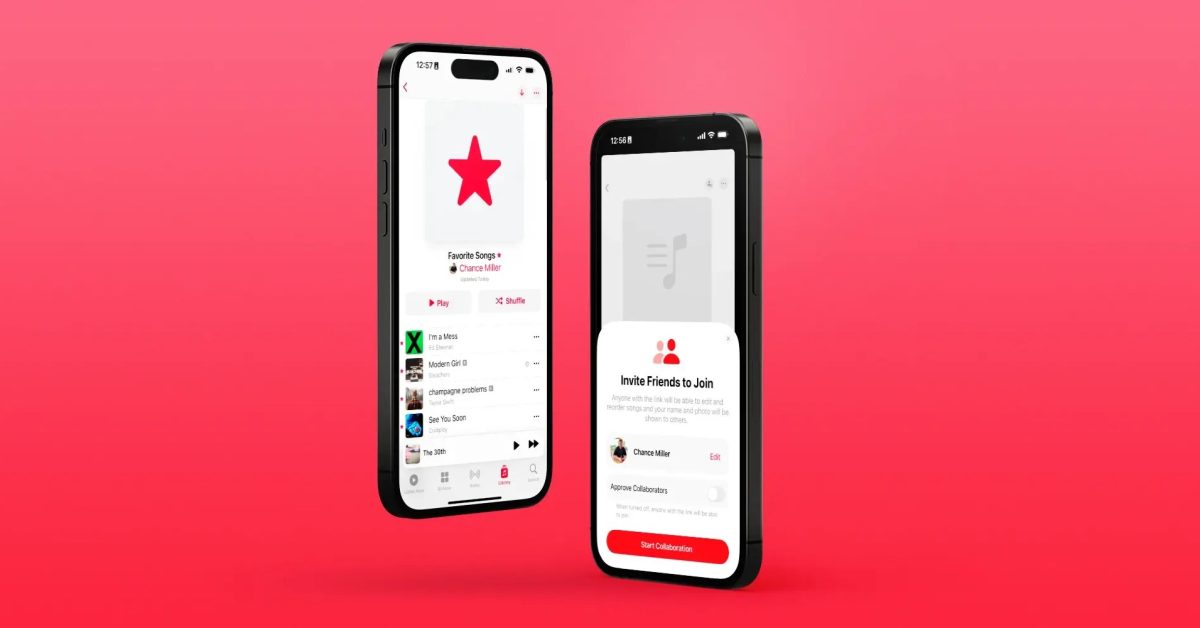 Apple rolls out new update for iOS 17.2, enhancing Apple Music experience
Tech giant Apple has recently released a much-awaited update for iOS 17.2, packed with exciting new features that will transform the way users interact with Apple Music. The update is a game-changer, offering an automatic "Favorites" playlist that is generated based on the user's marked favorite songs in their library. This means that users no longer have to spend time curating their own playlists; instead, the app does it for them.
In addition to the automatic playlist feature, the update also introduces support for collaborative playlists. This exciting new addition allows users to invite others to collaborate on a playlist, promoting a more social and interactive experience. Collaborators can now add, reorder, and even remove songs from the playlist, making it a joint effort for music enthusiasts. What's more, the users can now even use emoji to react to songs in the Now Playing interface, adding another layer of expression and fun to the music-sharing experience.
To ensure the privacy and security of its users, Apple has provided options for playlist collaboration. Users can choose to allow anyone with the link to collaborate on the playlist, or they can manually approve individuals before they gain access. This added control ensures that only trusted individuals can contribute to the playlist, eliminating any potential misuse or unauthorized access.
However, as with any major update, the iOS 17.2 beta version has a minor bug that may affect some users. Some users have reported delays in the appearance of the new Favorites playlist. Apple has taken note of this issue and is working towards resolving it as soon as possible. It is important to remember that beta versions are released primarily for developer testing, with a public beta and a general release expected later this year.
The iOS 17.2 update promises to enhance the overall Apple Music experience, providing users with greater control over their playlists and promoting a more collaborative environment. With these new features, Apple is once again revolutionizing the way we listen to and share music. Users can look forward to a more dynamic and sociable music experience as they take advantage of the updated Apple Music features in the coming months. Stay tuned for the public release of iOS 17.2 to enjoy all these exciting new additions.
"Evil communicator. Hipster-friendly organizer. Typical thinker. Infuriatingly humble writer."