Introducing the Sleek New Aurora R16 Desktop by Alienware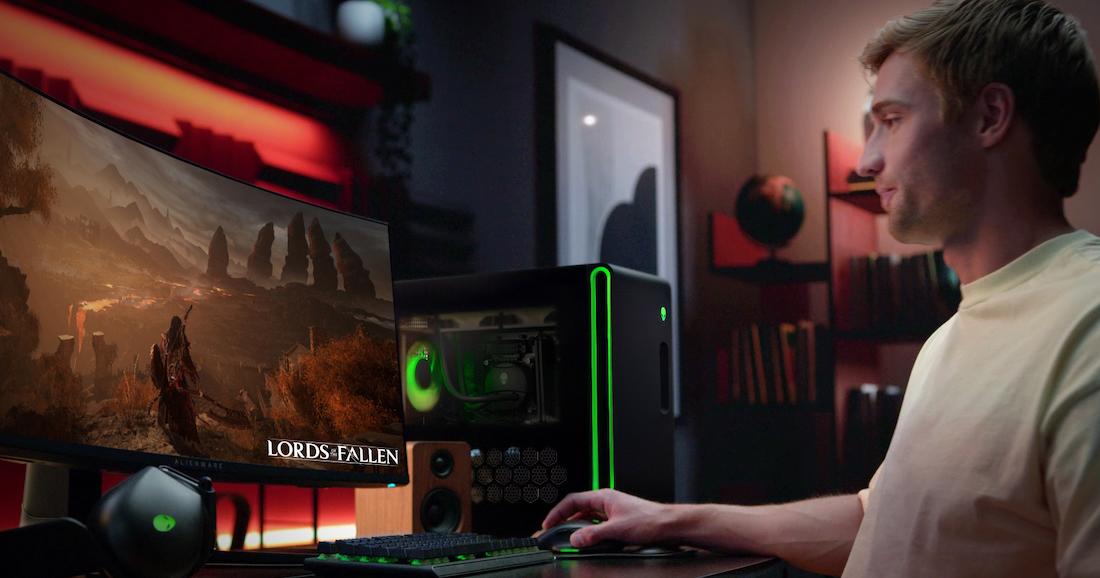 Alienware, a leading gaming computer manufacturer, has recently unveiled its latest innovation in the gaming industry – the Aurora R16 desktop. This highly anticipated release promises to revolutionize the gaming experience with its cutting-edge features and sleek design.
One of the standout features of the Aurora R16 is its rectangular Legend 3 design, which replaces the previous triangle shape. This redesign not only brings a fresh look to the desktop but also makes it 40 percent smaller than its predecessor while maintaining the same internal volume. This compact size is a game-changer for gamers who are looking for a powerful gaming system that doesn't take up too much space.
Another exciting addition to the Aurora R16 is the introduction of the Alienware Command Center for desktops. This innovative software provides users with enhanced control and customization options, allowing them to optimize their gaming experience according to their preferences.
Compared to its predecessor, the Aurora R15, the Aurora R16 boasts several improvements. These include a significant reduction in acoustics, with a 20 percent decrease in noise levels. Additionally, the desktop offers seven percent lower temperatures and up to ten percent lower CPU usage, ensuring a smoother and more efficient gaming experience. The larger air intakes and exhausts, featuring a 54.5 percent bigger opening, contribute to improved cooling and airflow.
When it comes to storage, the Aurora R16 does not disappoint. It houses two M.2 PCIe slots, providing users with the option to have up to 8TB of storage. Moreover, it supports Wi-Fi 6E and 2.5 Gbps ethernet for seamless online gaming and faster internet connections.
The Aurora R16 comes with a price tag of $1,750 in the US and Canada and offers two graphic card options – the RTX 4070 or RTX 4070 Ti. European and Asian markets, on the other hand, will have the choice between the RTX 3050 and RTX 4080 options. This diverse range of options ensures that gamers from different regions can find a suitable configuration for their gaming needs.
With its impressive features and top-notch performance, the Alienware Aurora R16 is set to capture the hearts of gamers worldwide. Its sleek design, improved cooling, and enhanced customization options make it a must-have for any serious gaming enthusiast. Whether it's for casual gaming or intense eSports competitions, the Aurora R16 promises to deliver an unbeatable gaming experience.
"Wannabe troublemaker. Pop culture fanatic. Zombie nerd. Lifelong bacon advocate. Alcohol enthusiast. Tv junkie."