India Aims for G20 Consensus, Highlighting Russias Perspective on Ukraine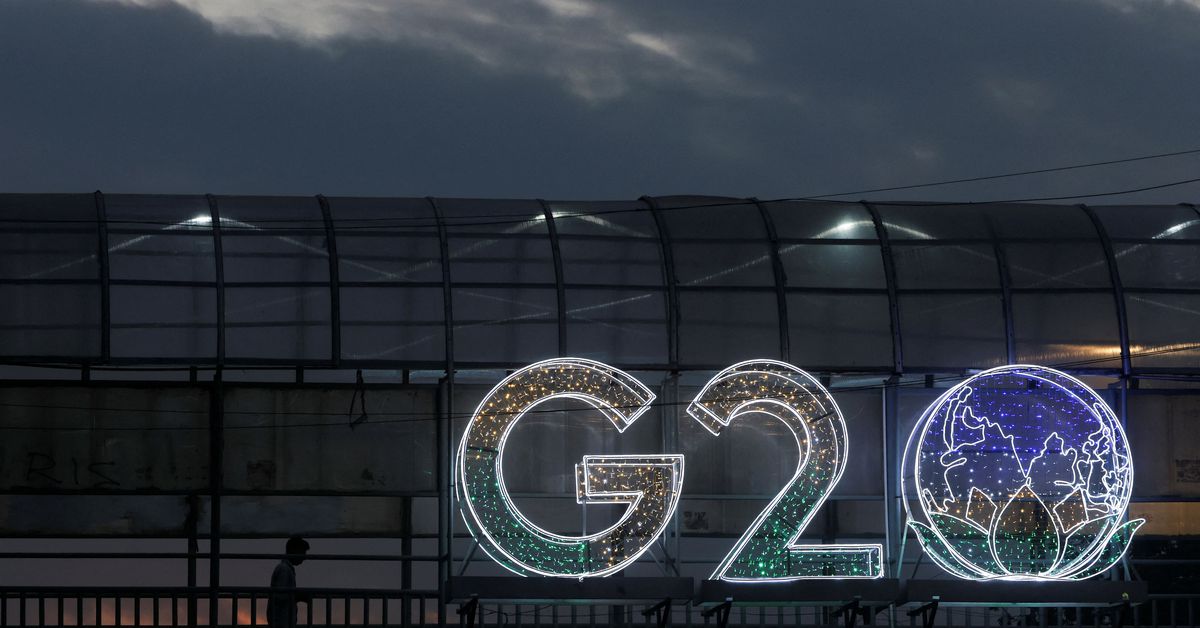 India Proposes Inclusive Approach in G20 Statement on Ukraine Conflict
New Delhi – As the G20 summit approaches, India has put forth a proposal to accommodate the views of Russia and China in a statement condemning the war in Ukraine. The aim of this proposal is to avoid a deadlock for the divided bloc during the summit, which is set to take place in New Delhi.
Western countries have been pushing for a strong condemnation of Russia's invasion of Ukraine as a prerequisite for agreeing to a joint declaration at the summit. However, Russian Foreign Minister Sergei Lavrov has threatened to block the final declaration if it does not reflect Russia's standpoint on the matter.
In an effort to find a middle ground, India suggests that the G20 should condemn the suffering caused by Russia's invasion, while also taking into consideration the perspectives shared by Moscow and Beijing. The view being presented is that the G20 is not the appropriate platform for engaging in geopolitics.
Deliberations on the proposed statement have been ongoing for the past four days among the G20 sherpas. These discussions serve as a prelude to the leaders' deliberations, which are scheduled to begin on Saturday.
Prime Minister Narendra Modi, who is hosting the summit, is keen to use India's G20 leadership role as an opportunity to showcase the nation's emergence as a major global power. However, if the Delhi meeting fails to produce a joint statement, it would mark the first time in G20 summit history, which raises concerns about the viability of the group.
Despite the challenges and divergent opinions, experts predict that countries will ultimately stick to the G20 format. This is because the G20 acts as a crucial link between the G7 countries and the developing world.
With opinions continuing to differ on how to address the Ukraine conflict, it remains to be seen how successful India's proposal will be in bridging the gap between the Western countries and Russia. As the G20 leaders gather this weekend, the world will be watching to see how this historic summit unfolds.
"Pop culture advocate. Troublemaker. Friendly student. Proud problem solver."