Iberdrola won a mega offshore wind auction in the United Kingdom with a plan of $22,500 million. companies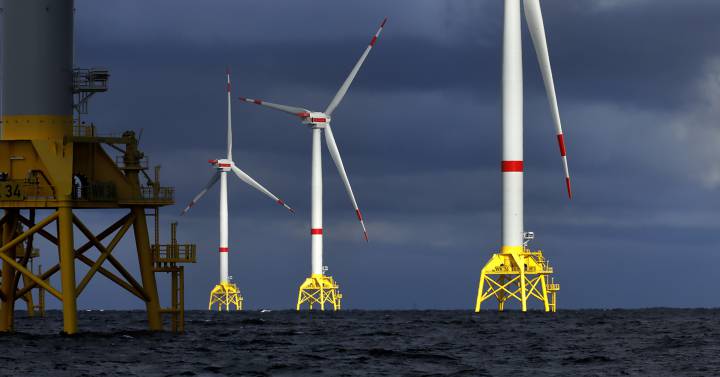 Iberdrola has won an auction in the United Kingdom for the award of 7,000 MW of offshore wind power with an investment offer of 22,500 million. The group's project, headed by Ignacio Gallen, will cover the supply of electricity to 8.5 million homes on the islands. According to the Spanish multinational, it is the largest tender awarded by the Crown body, Crown Estate Scotland.
Iberdrola's winning proposal includes the implementation of three parks off the coast, two with floating technology and one in alliance with shale and the other with wind turbines linked to the sea floor. Energy Corporation now adds an offshore wind portfolio with a generation of over 37,000 MW, of which 10,000 MW correspond to turbines in the waters of the United Kingdom.
Three offshore wind farms will be delivered off the coast of Scotland. To the northwest, the Marramwind project with 3,000 MW. To the east, Campionwind Farms with 2,000 MW. Both with floating turbines and in shared ownership with Shell.
The third would be Macherwind. With an anchored wind turbine that will receive 2,000 MW and will be located in the waters off the island of Islay in the Hebrides, west of Scotland. and with Iberdrola as 100% shareholder.
The two floating complexes will be the largest in the world with this technology, which is still in the development stage. All three will be operational in 2030. Of the 22,500 million investment, Iberdrola will seek suppliers in Scotland, from whom it will purchase 12,000 million. The full project name is Scottwind.
Ignacio Gallen has said that offshore wind power is the key to decarbonization of the economy. The manager recalled that Iberdrola has invested 5,500 million in the sector so far. He commented, the "huge investment opportunity" of floating technology "needs an alliance" such as the one established with Shell.
"Wannabe troublemaker. Pop culture fanatic. Zombie nerd. Lifelong bacon advocate. Alcohol enthusiast. Tv junkie."