Hawaii health officials sound the alarm on rising syphilis cases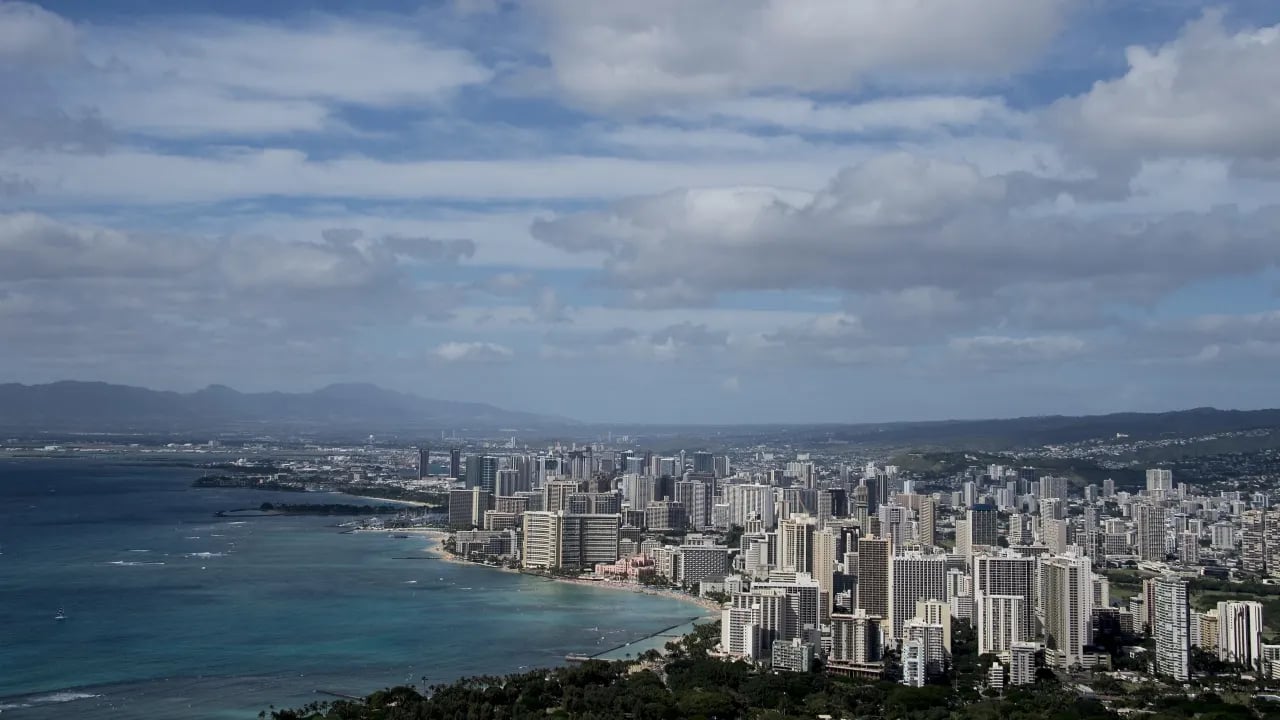 Title: Hawaii Health Officials Address Alarming Rise of Syphilis Cases in Women and Newborns
Subtitle: Urgent measures taken to combat the surge in congenital syphilis cases
Hawaii's Department of Health, under the leadership of Governor Josh Green, is taking action to tackle the alarming increase in syphilis cases among women and newborns. The department has expressed deep concern over the surge in cases, particularly within the congenital system, revealing that the number of babies born with congenital syphilis has risen from zero to four cases between 2000 and 2019 to a staggering 20 cases in 2021. Disturbingly, at least 22 cases were reported last year alone.
Experts attribute the rise in cases to the increasing number of infections in adults. In light of this concerning trend, health officials are urgently recommending regular testing for sexually active individuals who have risk factors for sexually transmitted infections (STIs) including syphilis. Timely detection of syphilis is crucial in preventing its transmission from mother to child.
To combat the issue, pregnant individuals are now advised to undergo syphilis screening three times: in the early stages of the first trimester, between the 28th and 32nd week of gestation, and at the time of delivery. Additionally, treating sexual partners has been identified as a crucial step in preventing reinfection. By adopting these preventive measures, the Department of Health hopes to curb the incidence of congenital syphilis cases in Hawaii.
The Department of Health is also emphasizing the importance of enhanced screening for syphilis in healthcare interactions beyond prenatal care. Shockingly, most cases of congenital syphilis have occurred in individuals who had either accessed late or no prenatal care. This highlights the urgent need for enhanced screenings across different healthcare settings such as emergency rooms, urgent care, and primary care clinics. By implementing these screenings, syphilis cases can be promptly identified and treated, helping prevent the recurrence of congenital syphilis.
It is crucial to recognize that the impact of syphilis on developing babies can be devastating. The disease increases the risk of stillbirth or death shortly after birth. However, timely detection and treatment can prevent these heartbreaking outcomes. Consequently, the Department of Health is imploring women to commence prenatal care as soon as they discover they are pregnant, ideally during the first trimester.
Healthcare providers have also been urged to remain vigilant in screening for syphilis among individuals who may become pregnant or are already pregnant. By actively identifying and treating cases, healthcare facilities can play a crucial role in preventing the transmission of syphilis to newborns.
In conclusion, Hawaii's health officials, headed by Governor Josh Green, are taking robust measures to address the surge in syphilis cases among women and newborns. The Department of Health is emphasizing the importance of regular testing, enhanced screenings in various healthcare settings, and early prenatal care. By implementing these measures, they hope to mitigate the risk of congenital syphilis and protect the health and well-being of Hawaii's population.
"Hardcore web nerd. Twitteraholic. Analyst. Reader. Coffee guru. Travel ninja. Amateur troublemaker. Zombie geek."