Harrison Bader: Insights on the Rising Star acquired by Cincinnati from Yankees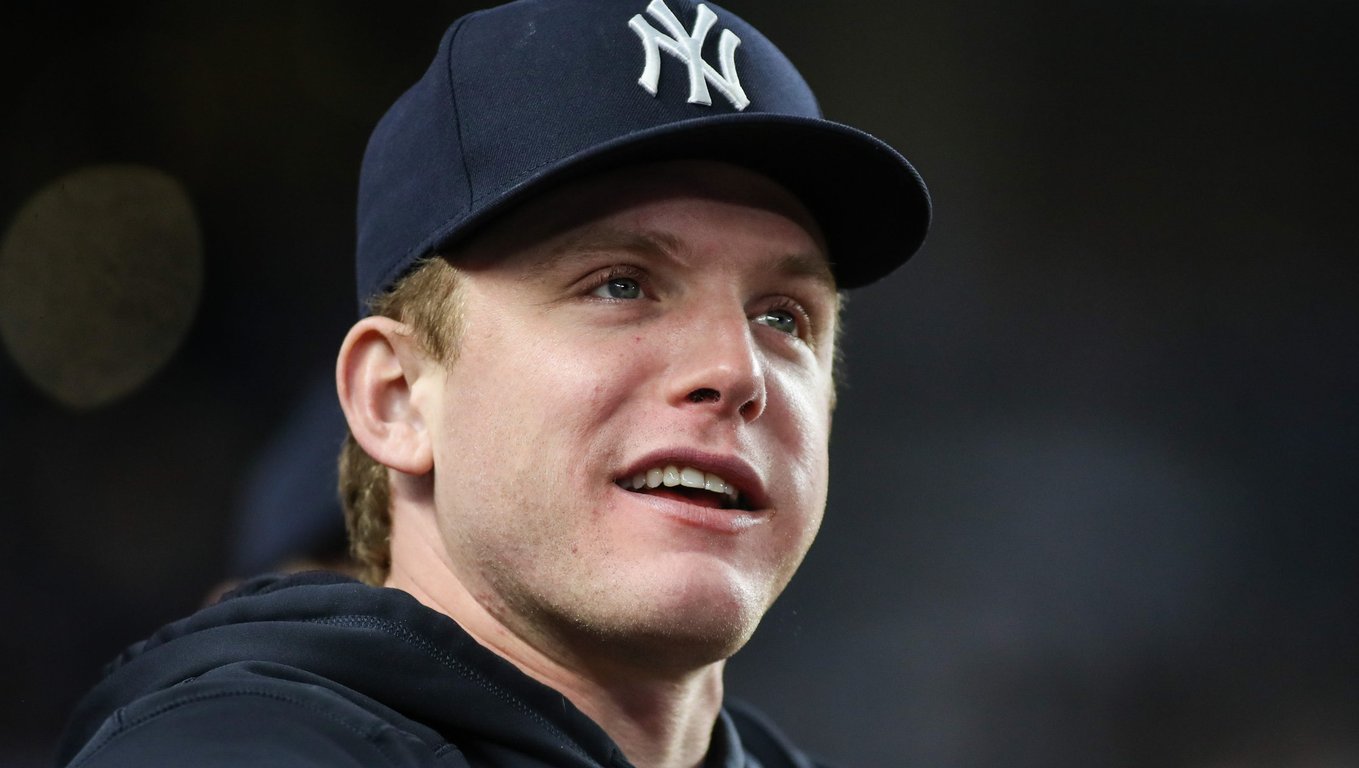 Title: Cincinnati Reds Bolster Outfield with Acquisitions of Bader and Renfroe
In a recent move to strengthen their outfield, the Cincinnati Reds have successfully acquired two veteran players, Harrison Bader from the New York Yankees and Hunter Renfroe from the Los Angeles Angels. The Reds, currently leading Major League Baseball in stolen bases, aim to further bolster their roster for the critical stages of the season.
Bader, recognized as a National League Gold Glove outfielder in 2021, brings a formidable defensive presence to the Reds. His addition is expected to enhance the team's defensive capabilities, providing crucial support to their pitching staff. In the 2021 season, Bader showcased his versatility by hitting .240 with seven home runs, 37 RBIs, and tallying 17 stolen bases in 310 plate appearances for the Yankees.
With a remarkable career batting average of .244, Bader has demonstrated consistent performance over his time with the Cardinals and Yankees, amassing 59 home runs, 214 RBIs, and 74 stolen bases in parts of seven seasons. His inclusion in the Reds lineup increases stolen base depth, as he becomes the eighth player on the team to reach double figures in stolen bases this season.
Interestingly, Bader's connection to Team Israel initially positioned him to play in the 2023 World Baseball Classic roster. However, due to an unfortunate injury, he had to withdraw. Nevertheless, expressing his interest in representing Israel in the future, the talented outfielder looks forward to that opportunity.
Alon Leichman, Reds assistant pitching coach, has both pitched and coached for Team Israel. This affiliation resonates with Bader's aspirations, creating a unique link between the two. Leichman's insights and experiences could prove invaluable in nurturing Bader's potential and contributing to the Reds' success.
Known for his post-season prowess, Bader has appeared in 19 playoff games, most notably making a significant impact in the 2022 playoffs for the Yankees, where he hit five home runs in just 30 at-bats. Additionally, the outfielder has enjoyed success against the Reds throughout his career, boasting a batting average of .297 and eight home runs against the team.
Bader's history against the Reds extends to specific encounters. In a game between the Yankees and the Reds in May 2022, Bader hit a go-ahead, two-run homer off Reds starter Hunter Greene, showcasing his ability to thrive under pressure. Further showcasing his impact, Bader recorded his first career walk-off hit with a ninth-inning single against the Reds in September 2019.
The acquisitions of Bader and Renfroe signify the Reds' commitment to strengthening their roster as they vie for advancement in the league. With Bader's defensive expertise, offensive contributions, and notable performances against the Reds, Cincinnati fans eagerly anticipate the positive impact he will bring to the team's pursuit of success.
Word count: 400 words.
"Pop culture advocate. Troublemaker. Friendly student. Proud problem solver."