Gruara: Big fan of the 4-Day Workday | a job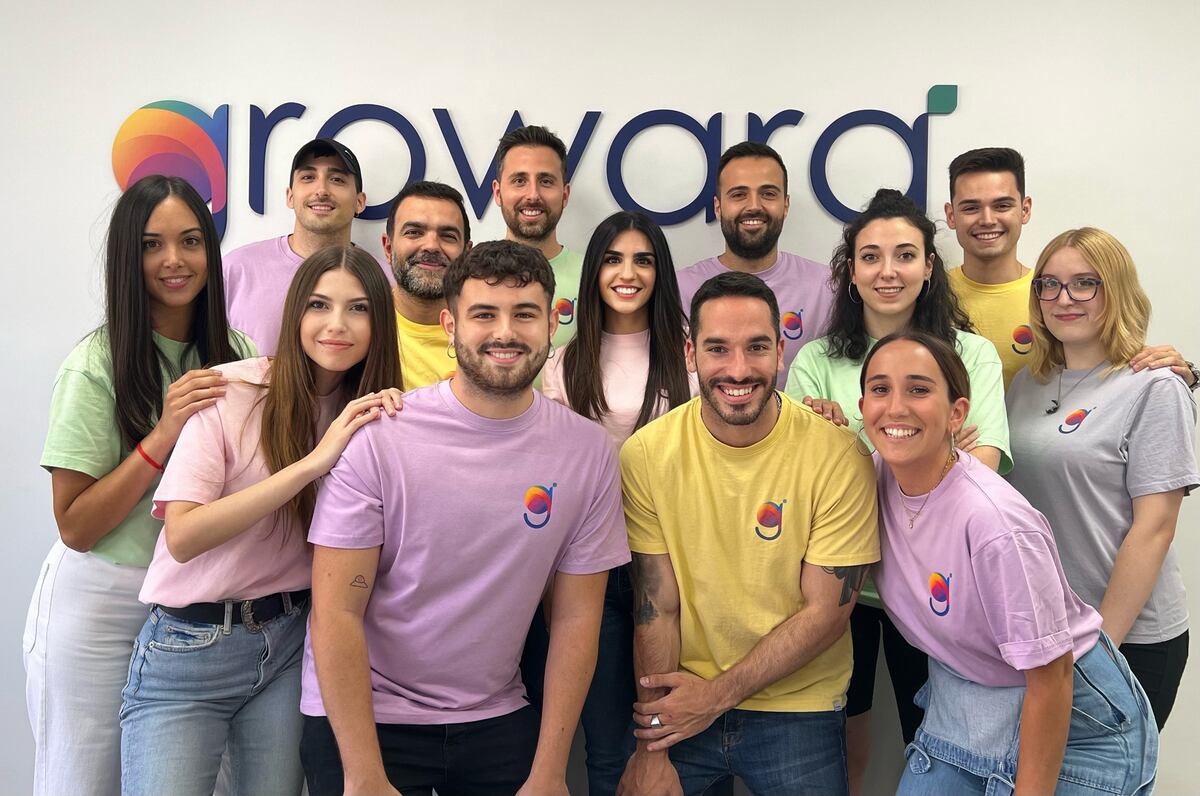 Growara is a staff selection consultancy specializing in fostering high performing teams who also has its own coaching academy. It was born just two years ago in Valencia and has a turnover of about 1 million euros in 2022, which it hopes to increase this year by 10%. And you'll do that by working fewer days, with the product launched at the end of last year, the 4 Days Framework, after being tested on its own and billed nearly twice as much as it was in 2021 with 20 employees, and their happiness rate is 9, 6 out of 10, Giulio Braselli, its founder and CEO, boasts: "Only these two metrics allow us to endorse the model. We are the first consulting firm to offer the service of assistance to carry out the four-day shift without reducing the salary in companies ", he confirms.
This system of work, designed mainly for digital models and professional sectors, implies a reorganization and a change in mentality on the part of organizations that necessarily start with their leaders, and keep the entrepreneurial, because it is not about stuffing the content of five days' work into the fourth, but to eliminate tasks that do not Contribute, specifically to the area that Growara focuses after studying his client. Then, he designs some strategic goals, some indicators by which it can be measured, and the necessary internal and external communication strategy, "where the main problem of the companies lies", as well as automating processes through digital tools and, as a rule, from canceling meetings. The four-day workweek requires a change in corporate organizational culture, a new system that takes about nine months to implement, says Braselli, which ensures that demand for the 32-hour day grows exponentially among high-level talent. Eligible. "Before, these employees were asking to work remotely and now they want four-day shifts. The rules of the game have changed," he notes.
Growara charges a flat fee for system implementation, which varies depending on the size of the company. It's his usual modus operandi in consulting, carrying out loyalty and talent retention projects or welcoming staff from companies like Ávoris or Astara. Without outside private capital or public subsidies, the company lives off the territory of employee choice, which includes clients like Jeff, Playtomic, Openbank, Leroy Merlin or Rankia. With customers in the UK, your next step is to go international. This year, look at Colombia, Mexico and Argentina.
Follow all information for Economy And a job in Facebook And Twitteror on our website The weekly newsletter
Five days agenda
The most important economic dates of the day, with keys and context to understand their scope.
Receive it in your mail
 "Future teen idol. Hardcore twitter trailblazer. Infuriatingly humble travel evangelist."