GM, Cruise, and Honda Set to Unveil Robotaxi Service in Japan – The Daily Guardia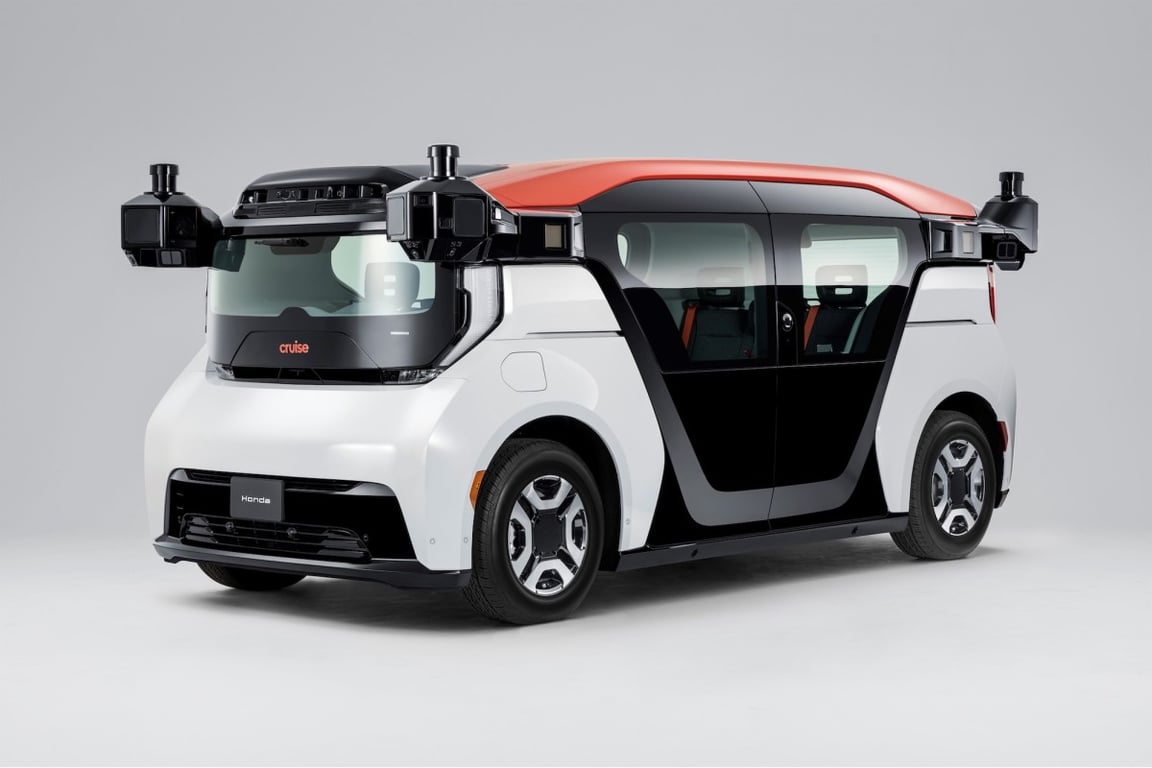 Title: General Motors, Cruise, and Honda Join Forces to Launch Robotaxi Service in Japan
Tokyo, Japan – In an exciting development for the future of autonomous transportation, General Motors (GM), Cruise, and Honda have announced a groundbreaking joint venture that aims to introduce a robotaxi service in Japan. The ambitious project, unveiled during a press event ahead of the highly anticipated Japan Mobility Show 2023, seeks to revolutionize the transportation industry.
Scheduled to commence operations in early 2026, the service will initially cover the bustling streets of central Tokyo, utilizing dozens of purpose-built Cruise Origin vehicles. These futuristic self-driving cars, which were first revealed to the world in January 2020, are the result of a successful collaboration between GM and Honda.
The joint venture, an extension of the long-standing partnership between the two automotive giants, foresees the fleet steadily expanding to an impressive 500 vehicles. Furthermore, as the service gains traction, the coverage area will be extended beyond central Tokyo, encompassing a larger portion of the city's metropolitan region.
This venture also reflects GM and Honda's commitment to sustainable transportation, as they recently pledged to co-develop affordable electric vehicles in North America, set to be launched by 2027. With a shared vision for the future, the companies aim to provide reliable and eco-friendly transportation solutions to a growing number of consumers.
While this announcement is a significant step forward for autonomous vehicle technology, it comes at a time when Cruise has faced scrutiny and challenges. The National Highway Traffic Safety Administration has initiated an investigation into Cruise's autonomous vehicle system in response to incidents involving pedestrians in San Francisco. Allegations suggest that Cruise vehicles failed to exercise appropriate caution, prompting concerns about safety protocols and the company's readiness to deploy a robotaxi service.
Despite the obstacles, Cruise continues to achieve remarkable milestones, fuelling optimism for the future of autonomous transportation. By leveraging the expertise and resources of all three companies, the joint venture is poised to overcome challenges and revolutionize the way people commute in Japan.
As the countdown begins for the launch of this eagerly anticipated robotaxi service, all eyes are on Tokyo, eagerly awaiting the day when self-driving vehicles become a common sight on the city's streets. With a blend of advanced technology, innovation, and strong partnerships, GM, Cruise, and Honda are paving the way towards a future of efficient and sustainable transportation.
"Travel enthusiast. Alcohol lover. Friendly entrepreneur. Coffeeaholic. Award-winning writer."