Genetic Origins of Postpartum Depression Unveiled – The Daily Guardian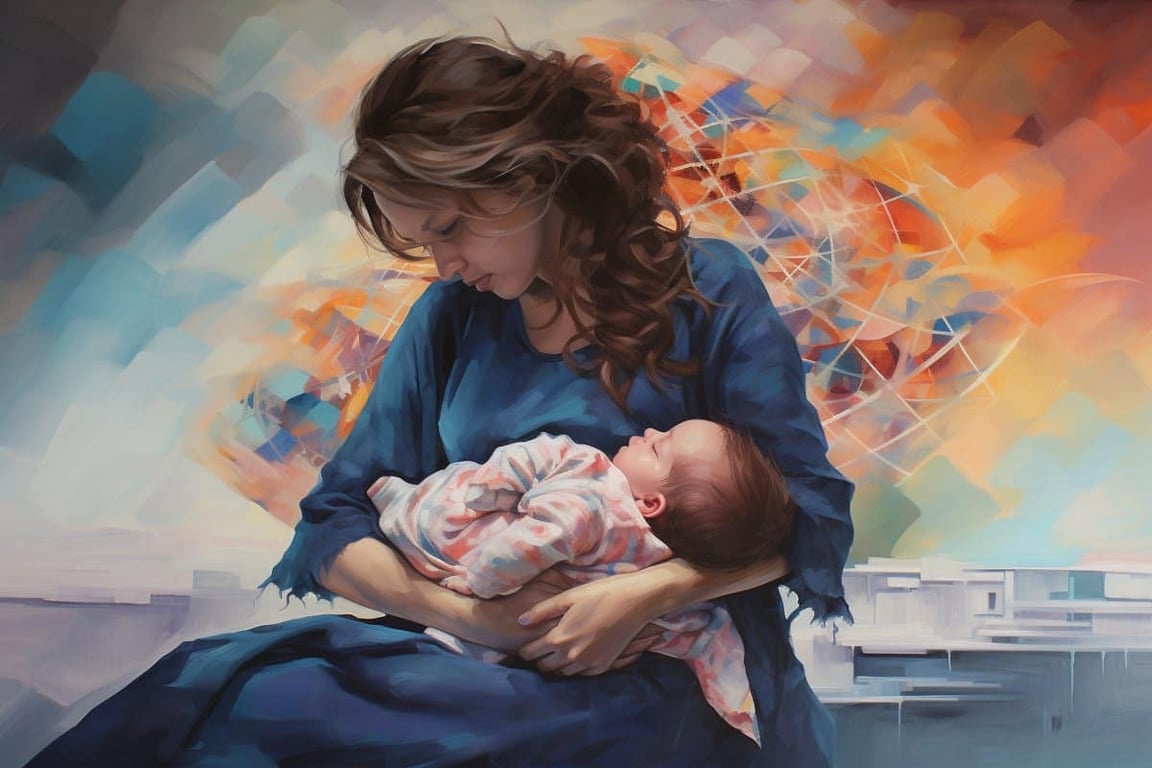 Title: Genetic basis of Postpartum Depression uncovered by University of North Carolina Researchers
Postpartum depression (PPD) is a complex mental health condition affecting new mothers around the world. Now, researchers from the University of North Carolina (UNC) School of Medicine have made a significant breakthrough, uncovering the genetic basis of this condition. Their findings suggest that approximately 14% of PPD cases can be attributed to common genetic factors.
The study, funded by the National Institutes of Health, explored the relationship between PPD and other mental health conditions such as major depression, bipolar disorder, and anxiety. The researchers discovered that the genetic basis of PPD is closely related to these conditions, with symptoms potentially arising due to the same genes involved in their development.
The team focused on specific brain regions involved in PPD and identified GABAergic neurons in the thalamus and hypothalamus as key areas for future research and treatment of PPD. In particular, the study pinpointed the brain regions associated with PPD treatment using the drug brexanolone.
Senior authors of the study include Samantha Meltzer-Brody from UNC's Center for Women's Mood Disorders and Patrick Sullivan from UNC's Suicide Prevention Institute and the Karolinska Institutet. This collaborative effort demonstrates the ongoing commitment of experts to enhance our understanding of PPD and develop effective treatment options.
Postpartum depression is a condition that affects approximately 1 in 9 new mothers worldwide. It can have substantial implications for both the mother's well-being and the long-term development of the child. By uncovering the genetic basis of PPD, this research opens up new avenues for intervention and support for women experiencing this condition.
According to Samantha Meltzer-Brody, "This study reinforces the importance of recognizing the biological basis of PPD and treating it as a medical condition. Identifying specific genes and brain regions associated with PPD brings us closer to developing personalized treatments and interventions for affected women."
The findings of this study are expected to have a profound impact on future research and the development of targeted therapies for PPD. The identification of common genetic factors will pave the way for more precise diagnostic tools and innovative treatment approaches.
With the increasing recognition of PPD and its potential long-term consequences, this new research represents a significant step forward in addressing the condition. The University of North Carolina researchers have provided hope and potential solutions for the countless women who suffer from PPD every year.
As further research is conducted, it is crucial that the medical community continues to prioritize PPD research, ensuring that women receive the support and treatment they need during this vulnerable period. With continued efforts, it is hoped that PPD will no longer be an invisible burden but a condition that can be effectively managed and treated.
 "Infuriatingly humble travel fanatic. Passionate social media practitioner. Amateur writer. Wannabe problem solver. General food specialist."