France asks Britain for help in monitoring migrants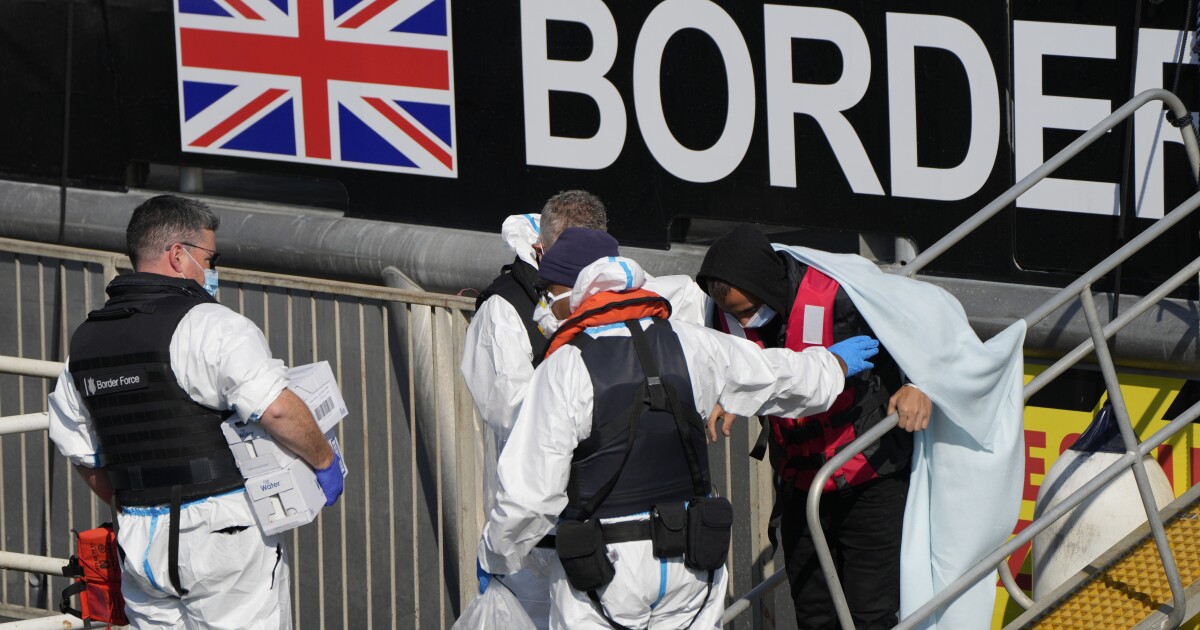 Dunquar, France –
France's interior minister on Saturday called on Britain to fulfill its promise to provide tens of millions of pounds (dollars) to help prevent migrants from trying to cross the English Channel.
During a visit to the northern port of Dunkirk, Gerald Dormann stressed that "migrant pressure is returning after COVID" and that France has recently significantly increased its efforts to contain it.
French maritime authorities have detained 75% of expatriate ships trying to cross the English Channel, but this could rise to 100% if London holds the £54m (£4m) promised during a July meeting with its British counterpart. $74 million).
The money would double the number of police officers patrolling French beaches.
"No euros have been paid yet," Darmanin told reporters. "We ask Great Britain to keep its promise of funding because we are guarding their border."
Britain's Home Secretary Priti Patel has indicated that France may withhold money if nothing else is done to stop the departure of boats carrying smugglers.
Migrants from various parts of the world have long used northern France to cross into Britain, whether traveling in trucks as stowaways or in other small boats or other small boats held by smugglers.
The governments of Great Britain and France have worked for years to control the crossing without much efficiency.
This year thousands of people have made it on the English Channel. One person was killed in the attempt last month, according to French maritime officials, and over the past two days, French officials rescued 130 migrants whose boats were in distress.
"Wannabe troublemaker. Pop culture fanatic. Zombie nerd. Lifelong bacon advocate. Alcohol enthusiast. Tv junkie."