Four Lives Lost as Death Toll Rises in Greece after Devastating Floods, Over 800 Rescued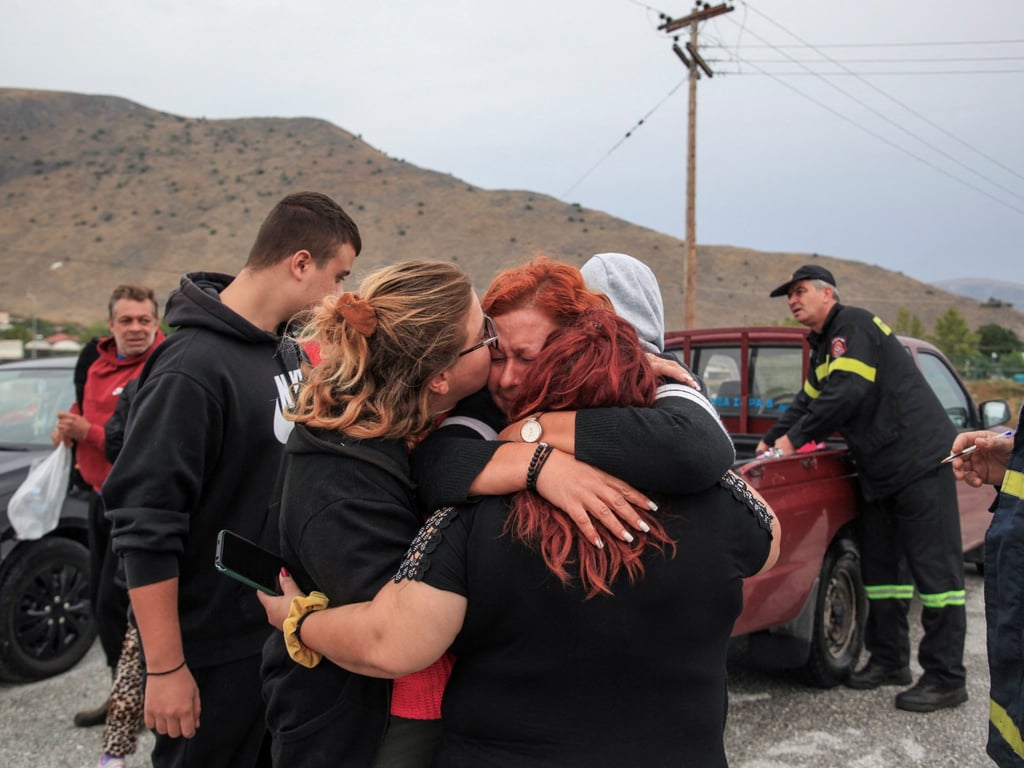 Title: Devastating Floods in Central Greece Claim Lives and Disrupt Daily Life
In a series of unprecedented rainstorms, central Greece became the epicenter of flash floods, leading to multiple deaths, disappearances, and widespread destruction. Swift water rescuers, divers, disaster response units, and the army have been working diligently to rescue stranded individuals and bring relief to the affected areas.
The death toll has risen to four, with six people still reported missing. Tragically, neighboring Bulgaria and Turkey also experienced flooding, resulting in a total of 15 casualties across the three countries. Greece's government spokesperson acknowledged that the country was grappling with an unforeseen and unparalleled phenomenon.
The amount of rainfall that some areas experienced was staggering, surpassing double the average annual rainfall of Athens in just 12 hours. As a result, the fire department and army have joined forces to reach remote areas inaccessible due to debris and powerful floodwaters.
These devastating floods come in the aftermath of devastating wildfires that ravaged large areas of the country and claimed the lives of over 20 people. Greek citizens are currently enduring both natural disasters, as emergency teams utilize vehicles and boats to evacuate people affected by the floods.
Moreover, the challenging weather conditions have restrained the use of helicopters for rescue operations due to frequent lightning. Consequently, many residents have sought sanctuary on the rooftops of their homes, desperately in need of essential supplies such as food and water.
To oversee the military's vital contribution to the rescue efforts, Defence Minister Nikos Dendias has returned to Greece from Dubai. Prime Minister Kyriakos Mitsotakis, too, has postponed his state of the economy speech to personally inspect the affected regions.
While public services have faced criticism for their response to the flooding, engineers argue that preventing such extreme events is exceedingly difficult. In the meantime, police have implemented a traffic ban in affected regions, urging people to stay indoors, especially in basements and ground floor areas. To heighten awareness, emergency phone alerts have been sent out, stressing the importance of safety precautions.
The Greek capital, Athens, has also faced significant rainstorms, leading to flooding and the transformation of a major avenue into a muddy river. The impact of these weather conditions underscores the urgent need for improved disaster preparedness and infrastructure resilience to protect lives and properties from future disasters.
As Greece battles this catastrophic situation, the nation remains united in its efforts to rescue affected citizens, restore normalcy, and rebuild shattered communities.
"Pop culture advocate. Troublemaker. Friendly student. Proud problem solver."