Four individuals face assault charges following a violent incident at Cheddar's – The Daily Guardian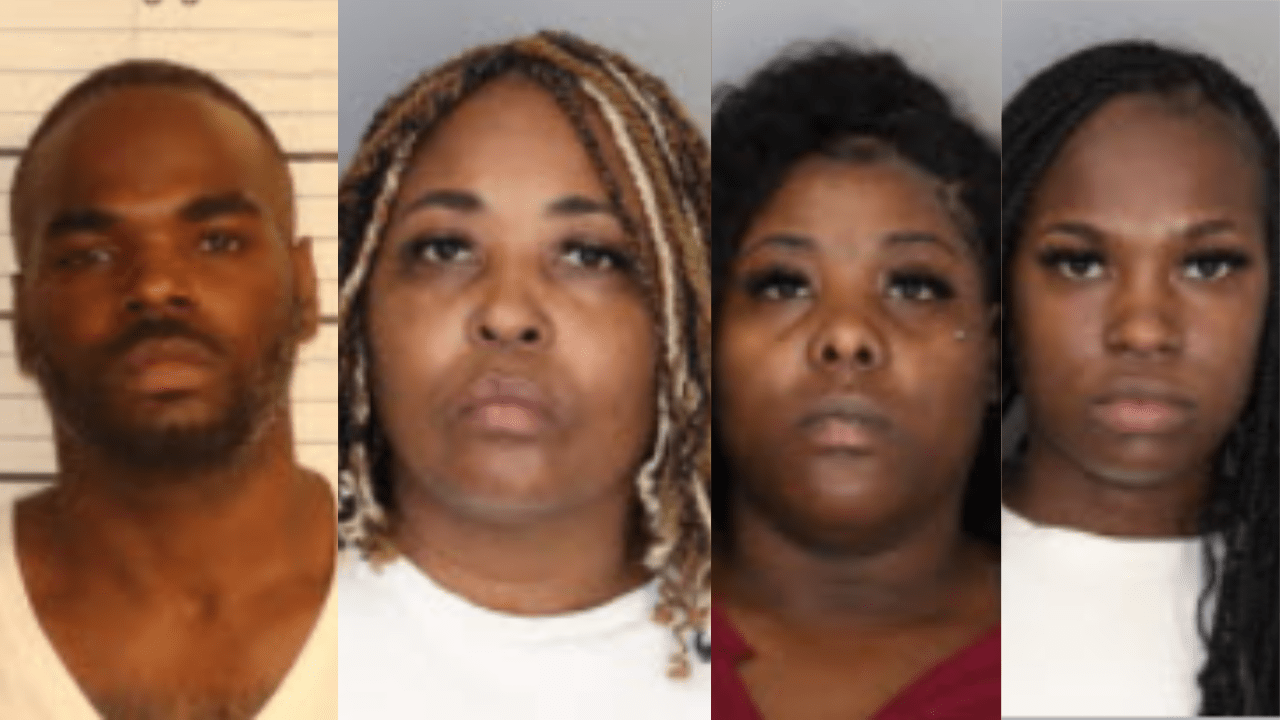 Four family members have been apprehended for a violent assault at a restaurant in Cordova, Tennessee, leaving a young employee severely injured. The incident, which took place at Cheddar's on North Germantown Parkway last Sunday, has sent shockwaves throughout the community. The suspects, identified as Brittany, Carol, Darius, and Kaitlin Brantley, have all been charged with Aggravated Assault, as confirmed by the Memphis Police.
The victim, a 17-year-old host, suffered the brunt of the attack when seating a party of eight. According to witnesses, Brittany Brantley and another family member became increasingly frustrated by the wait time, leading to a heated argument with the host. Suddenly, Darius Brantley allegedly launched a surprise attack on the employee from behind. Brittany Brantley, not wanting to be left out, joined in and delivered a series of punches until the employee collapsed and struck his head against a nearby brick wall.
Emergency services promptly arrived at the scene and rushed the injured employee to a local hospital. Medical professionals determined that the victim had sustained non-critical injuries, including a concussion, abrasions, bruises, a black eye, and bruised lungs, rendering him unconscious for a harrowing 20 to 30 minutes.
On Thursday, the Brantley family was taken into custody and is presently being detained in jail. However, it has been discovered that this is not the first time they have come into contact with the law. Darius Brantley had previously been convicted in a voluntary manslaughter case in November 2021 and was on bail for a theft charge. Brittany Brantley also has a misdemeanor assault offense dating back to 2019.
Local news outlet WREG attempted to contact the Brantleys at their known address, but their efforts proved futile as no one answered the door. The investigation into this distressing incident remains ongoing, and authorities have yet to release any additional information regarding the motive or potential prior relationship between the assailants and the victim.
The shocking assault has sparked outrage among the community, with many demanding justice for the injured teenager. Cordova residents are hopeful that authorities will swiftly conclude their investigation and ensure that those responsible for this vicious attack face the full extent of the law. As the story continues to develop, concerned citizens eagerly await updates on the victim's recovery and any further revelations regarding the assailants' motives.
 "Infuriatingly humble travel fanatic. Passionate social media practitioner. Amateur writer. Wannabe problem solver. General food specialist."