FDIC Chair Gruenberg Faces Pressure to Resign Amid GOP Criticism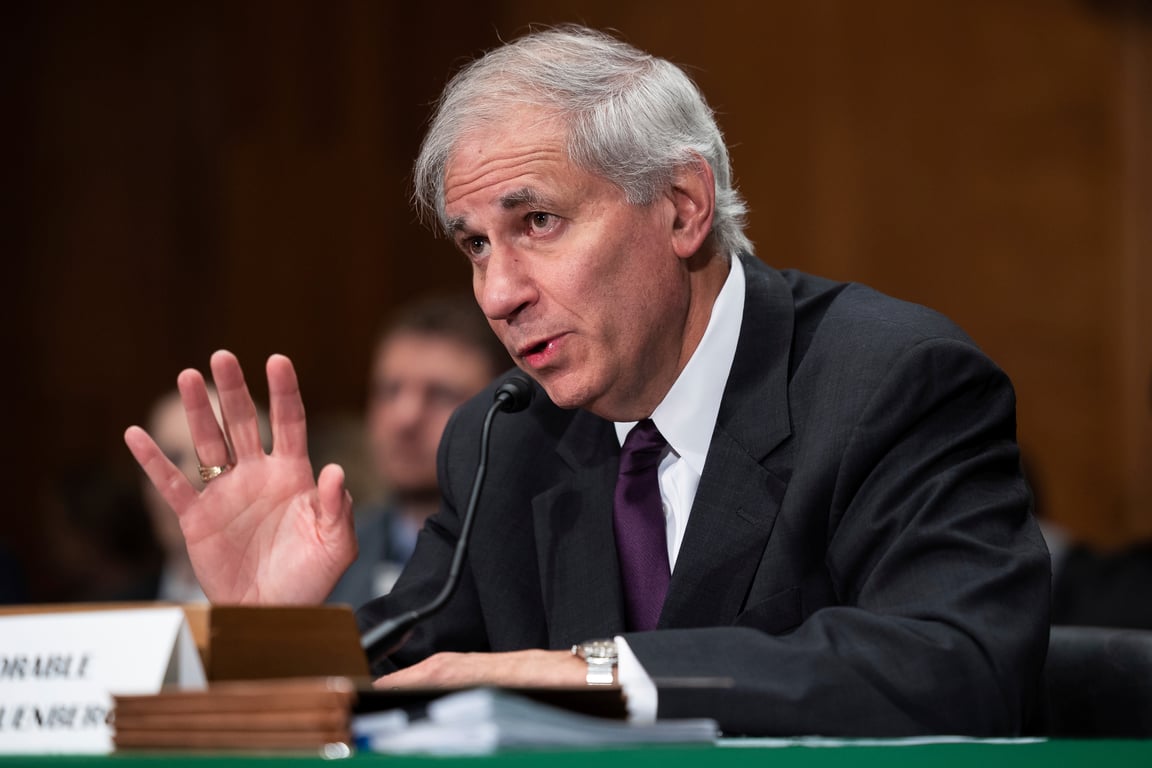 Title: FDIC Chairman Faces Calls for Resignation Amid Sexual Harassment Allegations
Date: [Insert Date]
Source: The Daily Guardian
Lawmakers from both parties are heaping pressure on Marty Gruenberg, Chairman of the Federal Deposit Insurance Corp (FDIC), to step down following reports of a toxic workplace culture steeped in sexism and sexual harassment. The allegations have sparked a wave of concern among senators, resulting in calls for an independent investigation into the agency's practices.
Sen. John Kennedy (R-La.) and Sen. Sherrod Brown (D-Ohio) echoed the growing outrage, with Sen. Kennedy explicitly demanding Gruenberg's resignation and Sen. Brown calling for a thorough examination of the FDIC's work environment. The accusations implicate Gruenberg and other high-ranking officials who have been accused of being complacent in addressing issues of gender and racial discrimination.
Responding to the escalating scandal, the FDIC cancelled a scheduled board meeting, prompting the agency's Republican members to release a statement expressing their concern over public confidence in the institution. Similarly, Tim Scott (R-S.C.), top Republican on the Senate Banking Committee, emphasized Gruenberg's failure to address the pressing concerns of employees and hinted that resignation might be the appropriate course of action.
In light of the allegations, Gruenberg acknowledged the gravity of the accusations and assured a comprehensive evaluation by an external firm. However, in an effort to maintain transparency and impartiality, FDIC's Republican members insist on the recusal of both Gruenberg and the general counsel from the independent review.
Amid the mounting pressure, the White House has voiced its support for a thorough investigation into the matter. Rep. Bill Foster (D-Ill.) affirmed the necessity of holding those responsible accountable for creating a hostile working environment.
Further scrutiny into the FDIC revealed that an internal watchdog report in 2020 found deficiencies in the agency's mechanisms for preventing and investigating workplace harassment. The report highlighted the lack of a robust framework to establish a culture that discourages such behaviors.
Gruenberg's credibility suffered a blow when it was disclosed that he had been interviewed in 2008 in response to an employee complaint, contradicting his initial claim of never being investigated for workplace misconduct.
Under growing political pressure, lawmakers have emphasized the urgency of a meticulous investigation, which should include hearings and transcribed interviews, to ensure a fair and unbiased assessment. Despite the ongoing scandal, the FDIC spokesperson confirmed that the vote on a final rule would proceed as planned.
As the controversy surrounding Chairman Marty Gruenberg continues to escalate, the nation eagerly waits to see how these allegations will be addressed and if steps will be taken to prevent such cultures from persisting within government institutions.
"Evil communicator. Hipster-friendly organizer. Typical thinker. Infuriatingly humble writer."